We are so excited to welcome our newest client, SerClean!
To give you a little idea about what they do and who they are – this family-owned company specializes in water extraction, mold testing and cleanup, along with fire restoration. With locations in Savannah, Atlanta, Denver and NOW 30A – they have serviced the southeast for nearly a decade and their technicians have over 25 years experience. They use state of the art resources and practices to complete tasks with exceptional care and craftsmanship so you know you're in good hands.
Meet the Family!
Meet Chris and Brook Nash, the duo behind the company, and their adorable group of kids!  As a family they have loved vacationing along 30A and always thought it would be great place to live full time. When the opportunity presented itself to bring their business to the beach, they couldn't turn it down!
The Seagrove Beach residents say their favorite part about living on
30A
is the people and families! The sense of community that they have felt since moving to the area is unmatched! As a family they also love being outdoors on
30A
! Whether it's paddle boarding on one of the lakes, biking on the trails or watching the sunset at the beach, they love to get out and explore their new little hometown.
When they aren't working you can find them at
Black Bear Bread Co.
, playing at the beach, or watching Georgia football!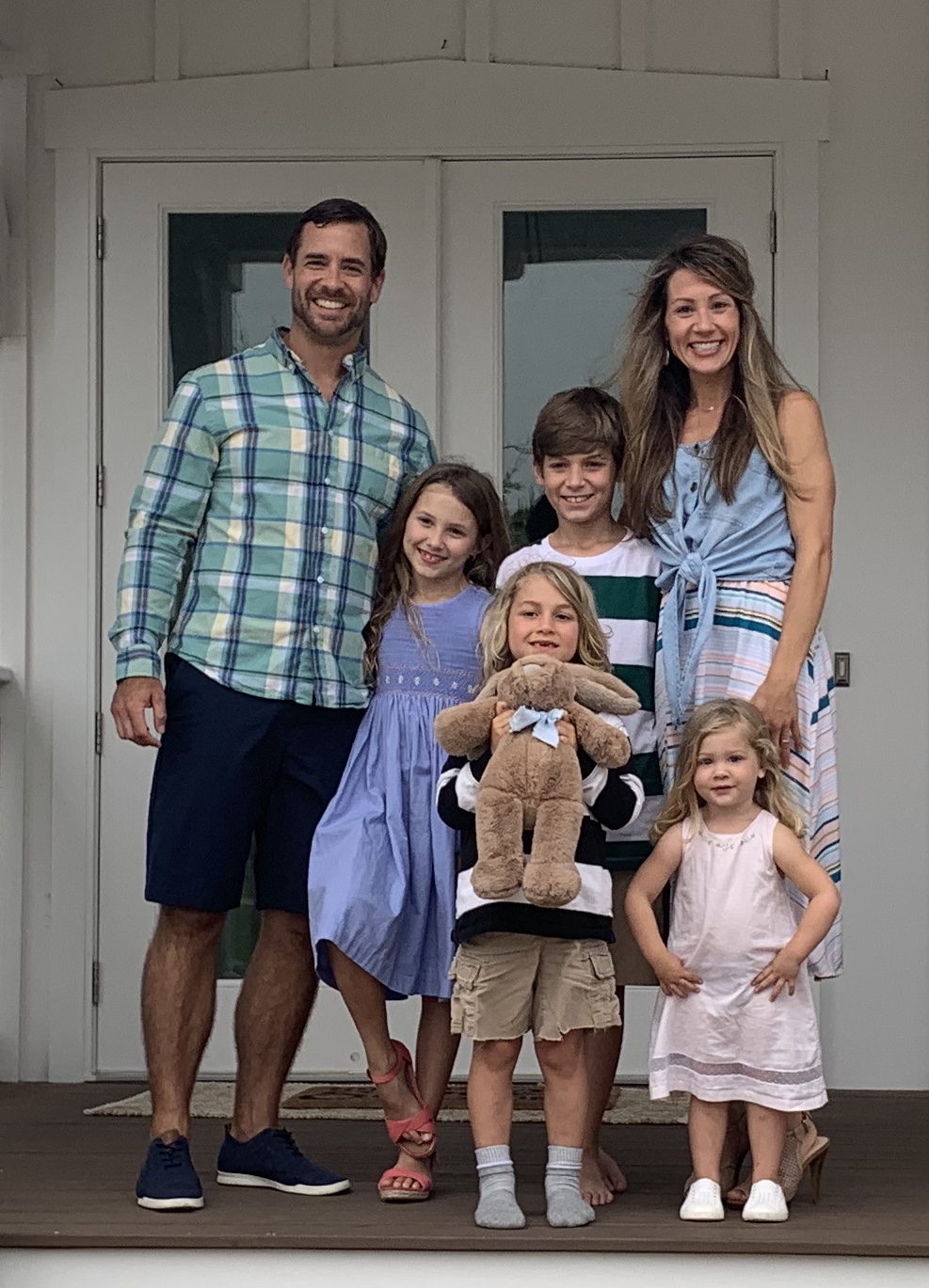 Before & After
SerClean
 provides all of their customers with the most comprehensive range of services for all types of water damage repairs. From water extraction, to moisture testing, to bacteria testing –
SerClean
is dedicated to making sure each project is completed from start to finish so their clients can feel safe and happy in their home or workplace.

Emergency plumbing needs can come at the most inconvenient times – like the middle of the night! No matter what time of day or what degree of a problem, SerClean will be there for you in all kinds of emergency situations.
Call (850) 420-3124 to book any one of these services today!
Take Our Word For It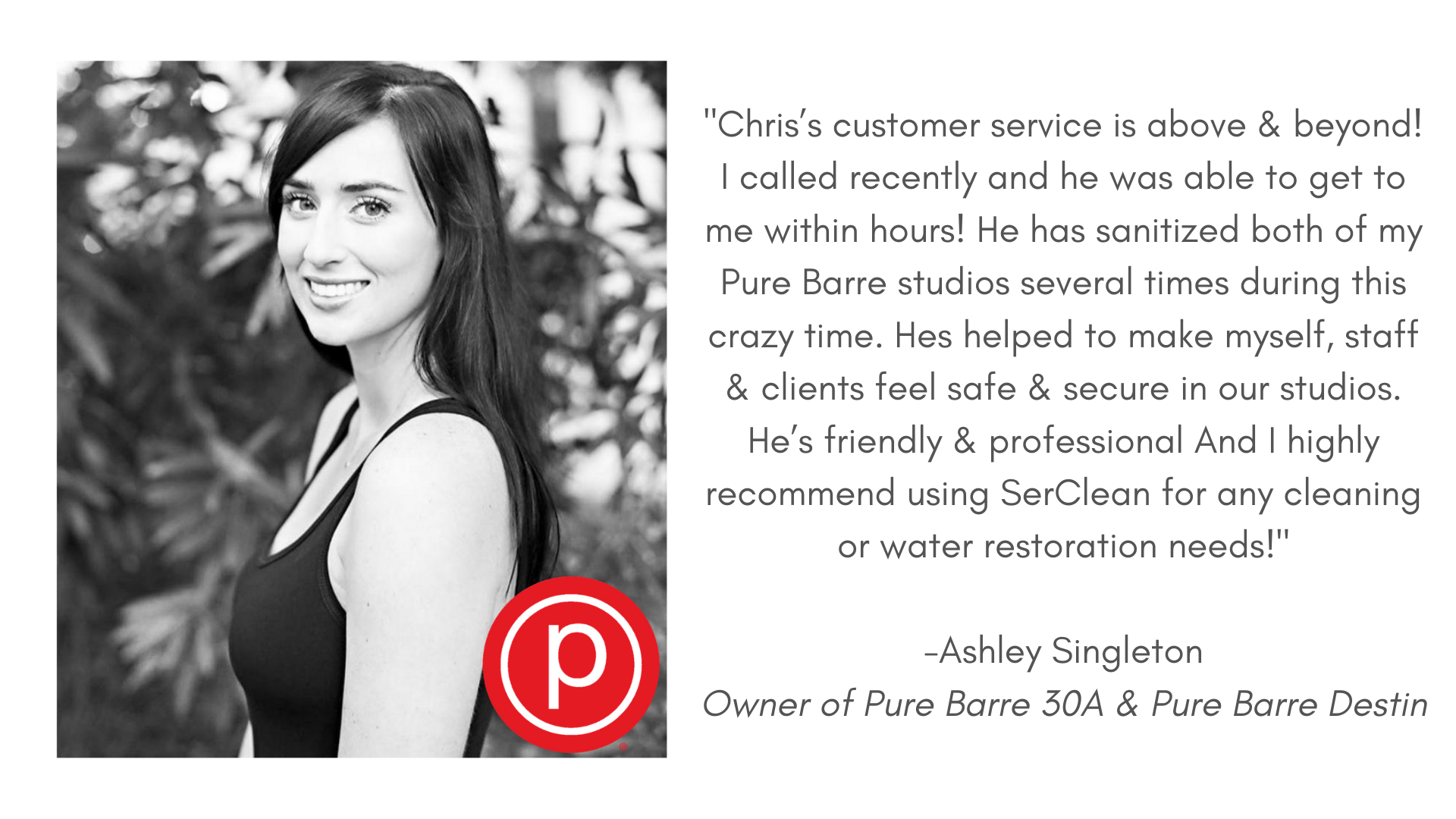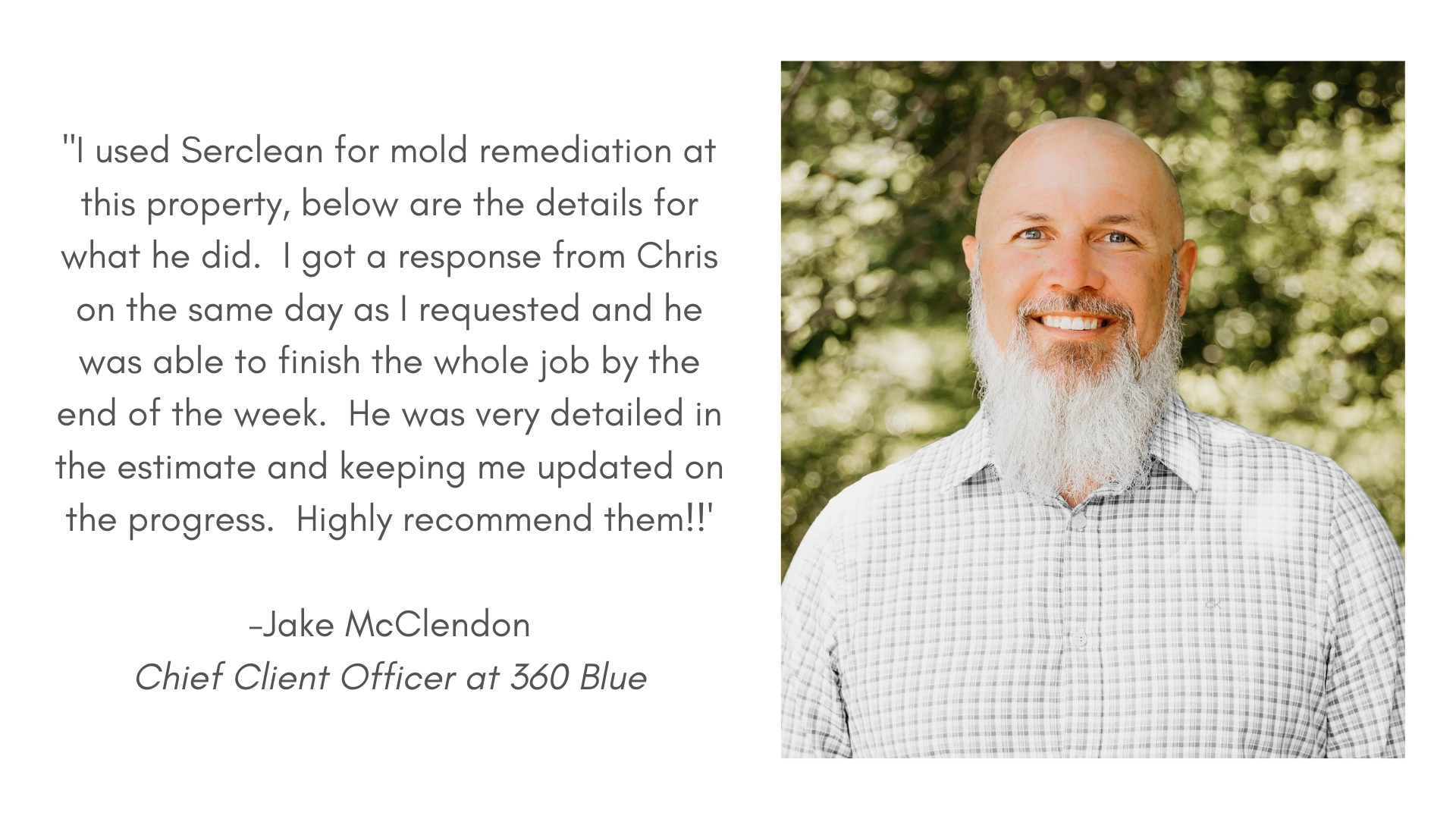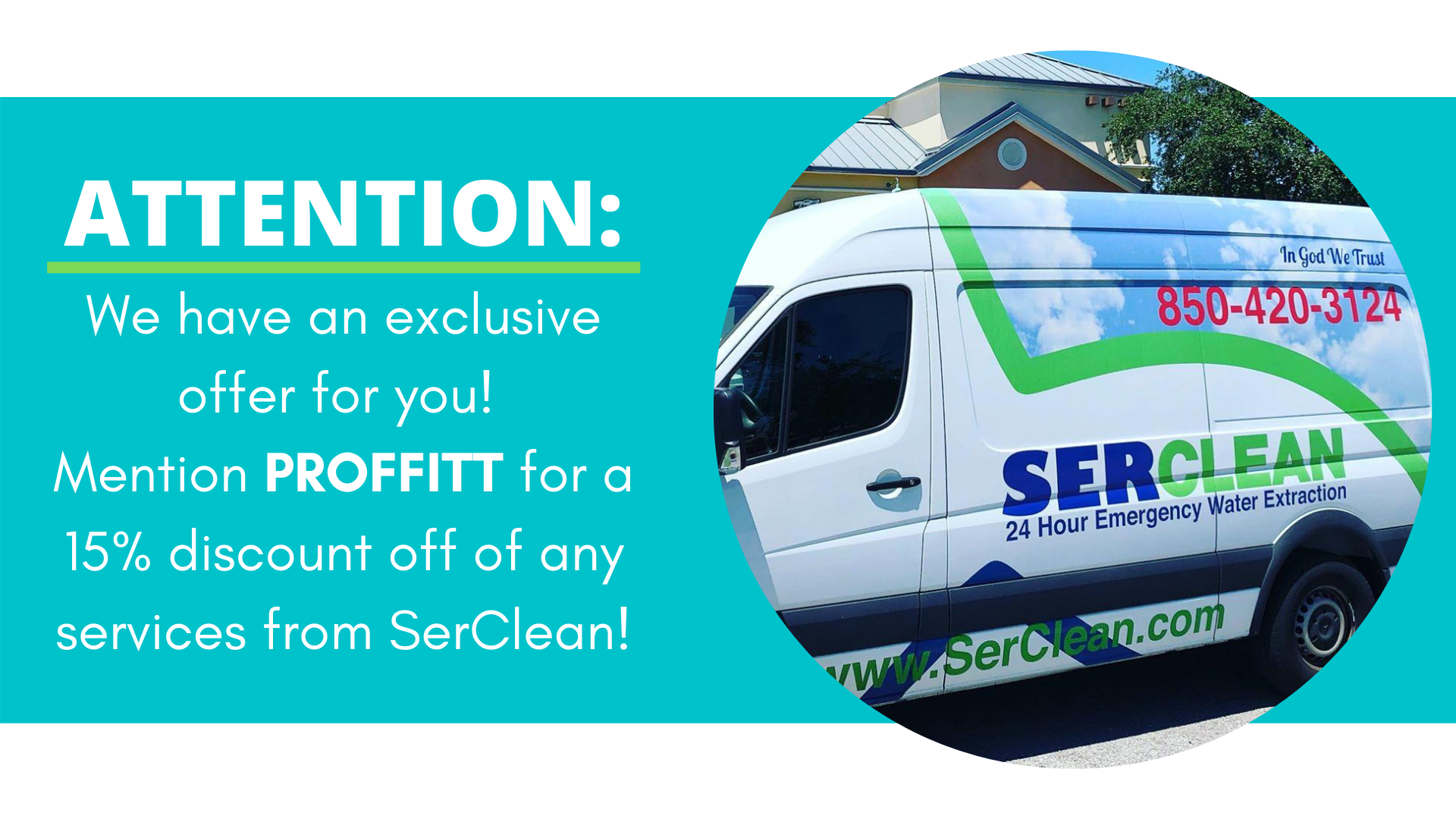 Due to the continuous concern for the spread of COVID-19, SerClean is dedicated to helping any community business in need of a deep clean or disinfecting service to ensure that their staff and loyal patrons stay healthy while they continue to operate in business. Call them today at (850) 420-3124 to book your appointment or consultation for all of your cleaning needs!