Café Tango Launches New Afternoon Menu
"Afternoons al Fresco" To Begin April 2018
Santa Rosa Beach, FL (April 2, 2018) – Café Tango, located on iconic Scenic Highway 30A, announces the addition of their "Afternoons al Fresco" menu to include tapas, wine, and beer.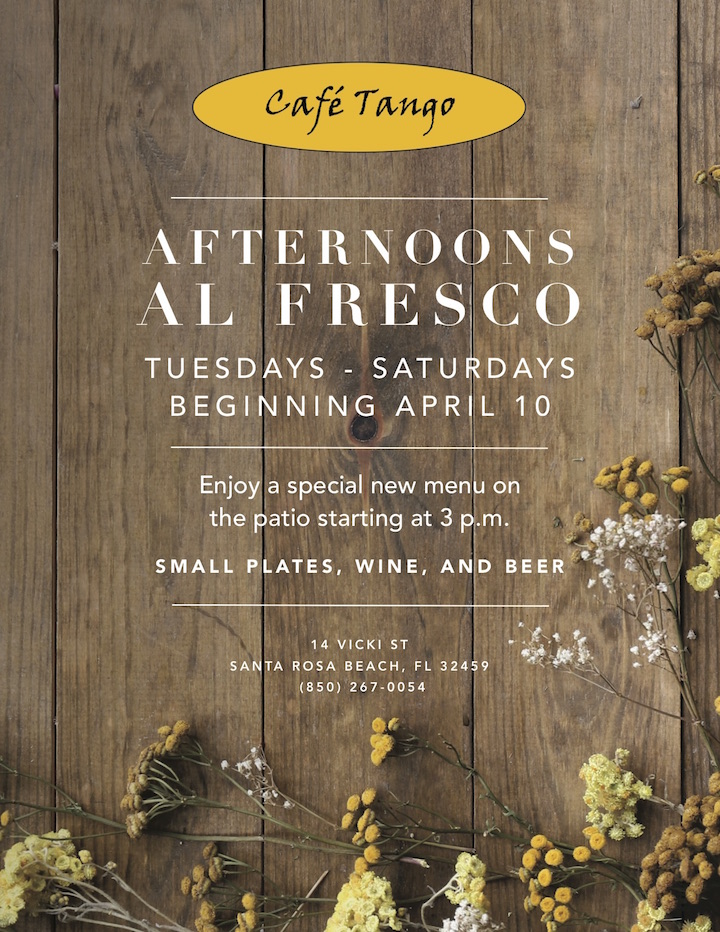 Beginning on April 10, 2018, Café Tango will be adding an afternoon menu featuring Spanish seafood classics, a distinguished wine list and beers. Known for their quaint atmosphere, the well-known restaurant will be serving savory small plates on their outside deck where guests will be able to pair the new selection of tapas, such as spicy shrimp scampi, with notable wines and domestic and imported beers.
"We have been a go-to celebratory dinner destination on 30A for quite some time," says co-owner, Patrick Morris. "With the use of our charming outdoor patio, we want to open our brand up to a more casual customer, while still maintaining our quality of food and wines."
A plethora of other small plate options, along with a select wine list and beers, will be featured on the menu, including, baked brie, fried oysters cabrales, blackened grouper sandwich, and more. The "Afternoons al Fresco" menu will be available starting at 3 p.m., Tuesdays through Saturdays.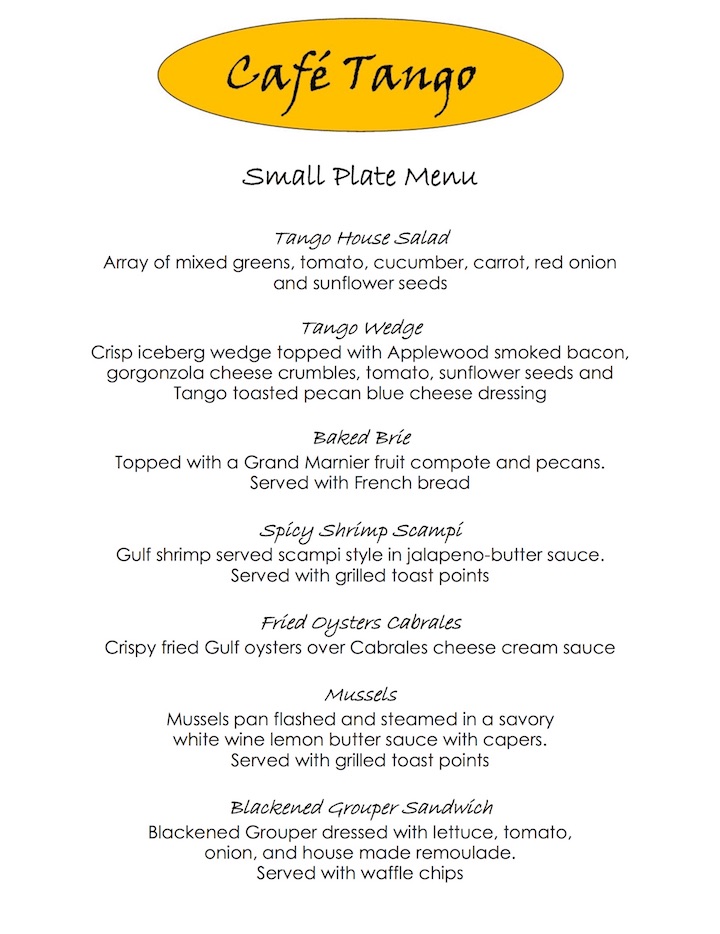 Café Tango will be open Tuesday through Saturday for tapas starting at 3 p.m. beginning April 10, 2018 and dinner Tuesday through Sunday at 6 p.m. Although reservations are required for dinner, walk-ins are welcome for Afternoons al Fresco. For more information, please find Café Tango on Facebook, Twitter and Instagram or visit www.cafetango30-a.com.