Gulf Place Announces Merchant's New Menu and Breakfast Service
Santa Rosa Beach, Fla. (February 27, 2018) – Gulf Place on 30A announces the launch of merchant, La Playa's, new menus. On February 1, La Playa began featuring an expanded taqueria menu with a new way to order and will also be launching a breakfast service beginning on February 28, 2018.
The family owned and operated restaurant by father-son duo, Andrew and Joe Morris, are now offering an innovative "Build Your Own" menu utilizing the finest in locally sourced coastal cuisine. Items available to "Build Your Own" include tacos, burritos, bowls, and nachos with your choice of protein, toppings, and dressings to top off your meal.
"We've had amazing success with our menu, but we wanted to offer a new spin on ordering to offer the customer a way to completely customize their meal," said Joe Morris, owner of La Playa. "We are excited to offer a variety of menu options made with the same commitment to locally sourced ingredients and coastal cuisine."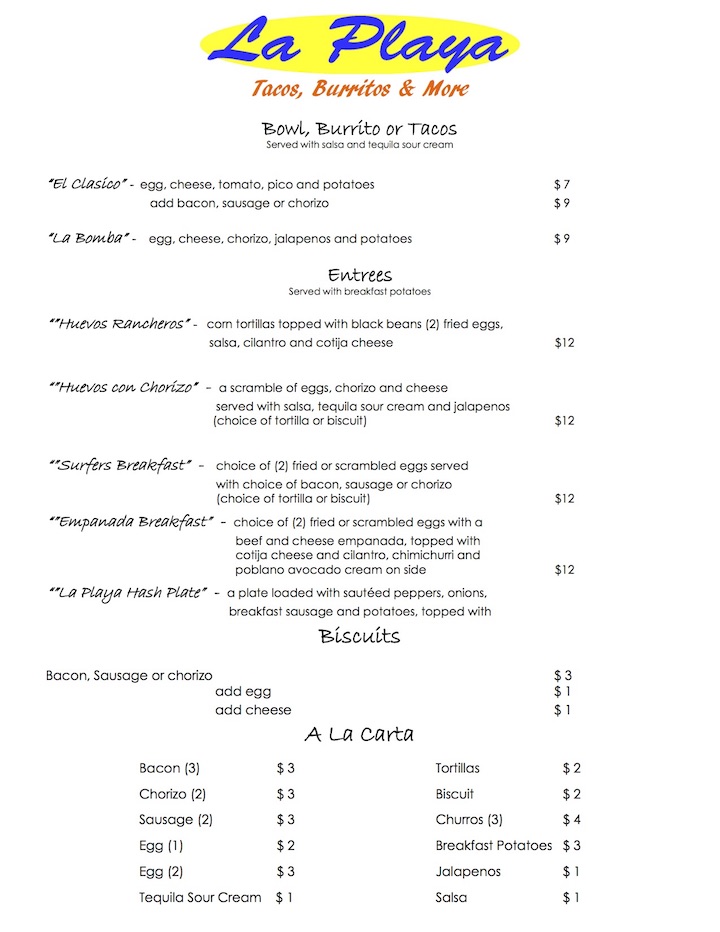 Along with their new "Build Your Own" menu, beginning on February 28, La Playa will be launching a breakfast service from 8 a.m. to 10:30 am. Showcasing a fun spin on Spanish breakfast classics, the new breakfast menu will include items such as "Huevos Rancheros," "Huevos con Chorizo," and the "Empanada Breakfast." An "A La Carta" aspect to the menu will also allow customers the option to order items such as bacon, chorizo, eggs, and biscuits to customize orders.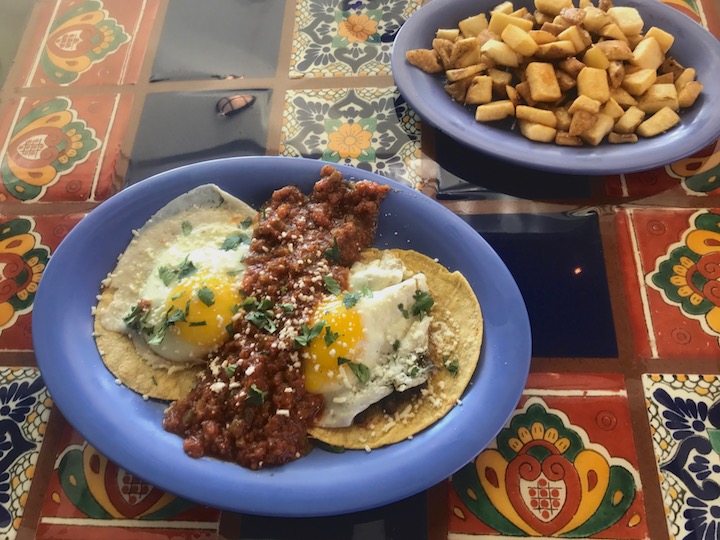 Overlooking the iconic Highway 30A with views of the Gulf of Mexico, La Playa is widely known for its quaint ambiance, excellent service, live music, and innovative Caribbean twists on the classics.
A staple location for live music and events, La Playa will continue hosting their famous "Ladies Night" with the Forrest Williams Band on the patio every Thursday beginning at 7 p.m.
For more information on La Playa please call (850) 660-1617 or visit www.facebook.com/LaPlayaFL.