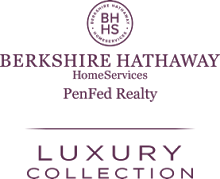 Berkshire Hathaway HomeServices PenFed Realty Announces New Residential Community on 30A
"The Crest" Coming to South Walton in 2019 
SANTA ROSA BEACH, FLA., (October 16, 2017) – Berkshire Hathaway HomeServices PenFed Realty announces their newest luxury residential home community coming to 30A, The Crest.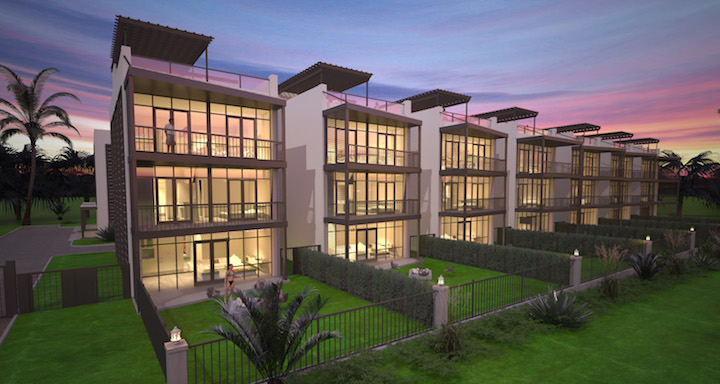 Located along the summit of Blue Mountain Beach, The Crest sits on top of one of the highest points on the Emerald Coast, providing owners with panoramic views of the Gulf of Mexico. A nine-unit gated residential development, The Crest aims to deliver ultra-resort style amenities while maintaining privacy and an exclusive atmosphere for its owners. These luxurious homes have been conceived with the ultimate ease of ownership in mind and provide residents with all of the assets for lavish living. Reservations for the exclusive units launched in October 2017 and two of the nine residences have already been reserved.
The opulently designed units boast 3,500 square feet of living space with an additional individual 515 square foot rooftop terraces complete with full cooking areas. Each residence contains five bedrooms, five full baths, one half baths, two interior living areas, second and third floor balconies, and a ground floor patio with a garden area and gas fire pit. Top-of-the-line finishes are seen throughout The Crest, including a luxury appliance package, residential elevators, full house generator, private storage facility, and a personal EZ Go Express S6 Golf Cart. Other amenities include a resort style pool and hot tub, pool cabanas reserved for each unit complete with plush outdoor furniture, two covered parking spaces, and annual beach setup service that includes two umbrellas and one chair. The complex is currently under construction and is scheduled to be completed in 2019.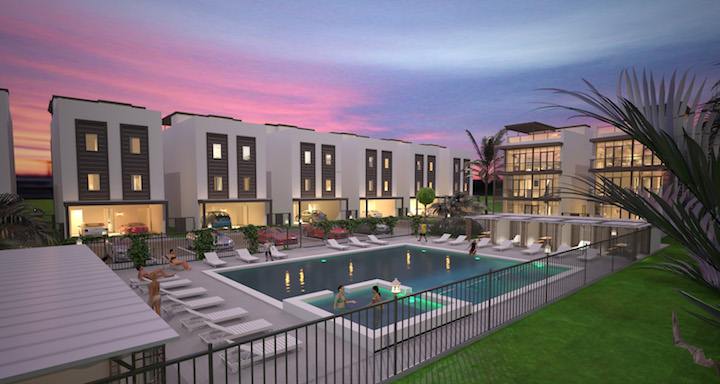 These exclusive Scenic Highway 30A units are being developed by Kappa Breeze, LLC, designed by Corey Alger Design Studio, and built by Compass Builders of Florida, LLC.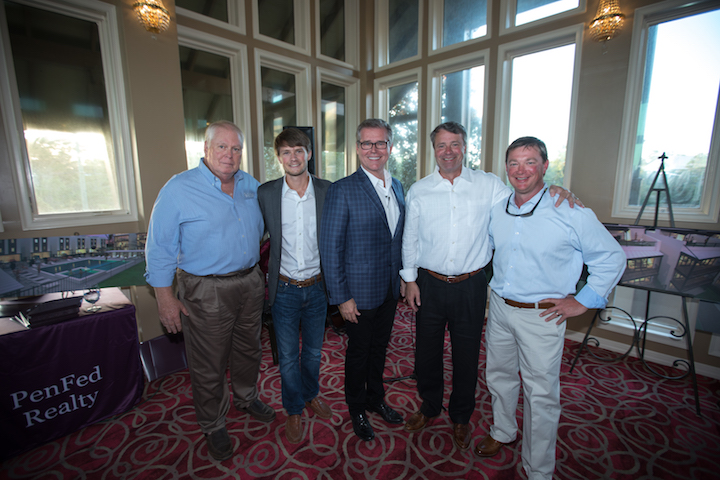 The Crest is now taking reservations for the remaining seven units. Those interested in learning more or setting up a viewing during construction can contact listing agents of Berkshire Hathaway HomeServices PenFed Realty, Royce Mitchell at 850-737-0567, royce.mitchell@penfedrealty.com, or Luke Andrews at 850-978-0545, luke.andrews@penfedrealty.com. For more information on The Crest, please visit www.thecrest30a.com.
###
 
About Berkshire Hathaway HomeServices PenFed Realty
Berkshire Hathaway HomeServices PenFed Realty is a full-service residential and commercial real estate firm serving Florida's Emerald Coast.  The brokerage prides itself on offering professional service with a personal touch.  A team of dedicated sales professionals will guide and advise buyers and sellers through every aspect of a transaction, while striving to make the experience both positive and rewarding.  For more information, visit www.bhhsPenFed.com.
Photo attached by Land • Air • Sea Productions. From L to R:
Terry Jones, Luke Andrews, Royce Mitchell, Corey Alger, and Brad Pugh