Danny and Monica Cosenzi, the proud owners of Restaurant Paradis in Rosemary Beach, Florida, announced today their newest venture: Back Beach Barbecue. Located in the space formerly occupied by Coram's on Back Beach Road (Panama City Beach Parkway), Back Beach Barbecue promises unwavering dedication to crafting barbecue the old fashioned way using stick burning smokers.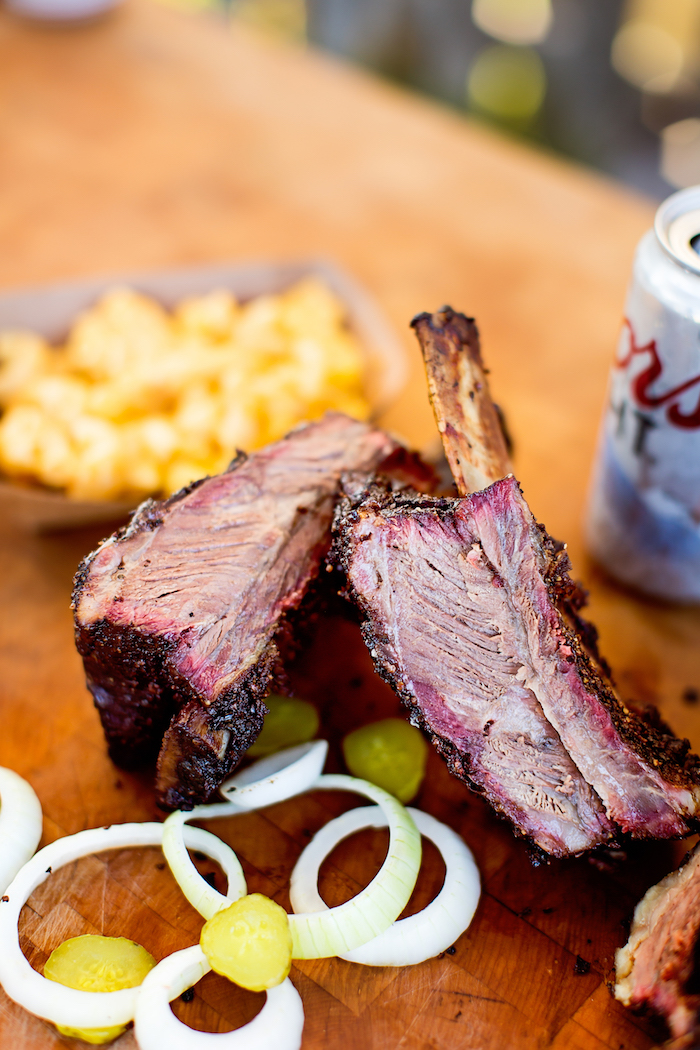 With Chef/Partner Mark Eichin and Pitmaster Chris Mack at the helm, Back Beach Barbecue will be slow smoking their meats all day on two Lang reverse flow smokers, which will be located directly in front of the restaurant on PCB Parkway. The meats are rubbed with a simple blend of dry spices, then smoked low and slow in the pit over locally sourced oak wood. Meats include brisket, pork, chicken, sausage, turkey and ribs. For those looking to add sauce to their meats, Back Beach Barbecue offers four house-made sauces: House, Spicy Three Pepper, Carolina Mustard and an Alabama White Sauce made with Grayton Beer Company's Beach Permit Blonde Ale.
Continuing its unpretentious, old fashioned tribute to the classics, Back Beach Barbecue's menu is simple, yet refined with six sides: potato salad, coleslaw, macaroni and cheese, pinto beans, brisket brunswick stew and collards. To top it all off, there will be a homemade dessert menu, wine and beer options, and classic sodas such as Topo Chico and Grapico.
The team behind Back Beach Barbecue is dedicated to providing friends new and old with great barbecue, served with a side of Southern hospitality. Diners will order from a chalkboard menu at the counter, and watch the slicer hand cut their selected meats to order. Guests will receive their choices atop butcher paper that is placed on an old-school-style cafeteria tray.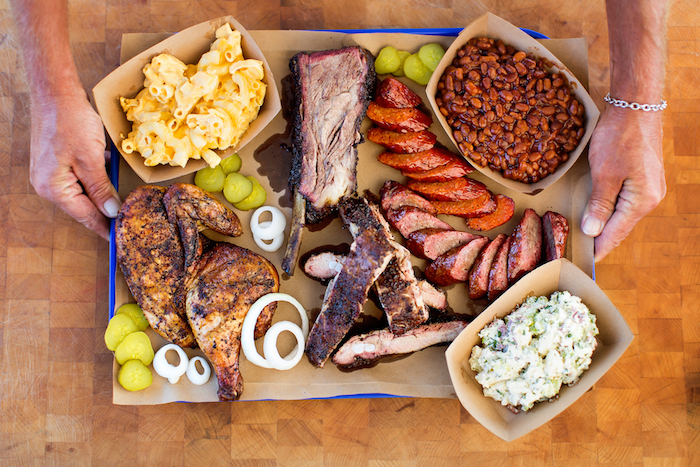 "Given our passion for the history and legendary style of traditional smoked barbecue, the opening of Back Beach Barbecue fulfills a six year dream of ours," said the Cosenzis. "Also, the restaurant gives us the opportunity to create memories, not only for our family, but for all of our friends and families throughout the community."
Located at 19714 Panama City Beach Parkway, Panama City Beach, Florida 32413, this unassuming restaurant promises authentic comfort food in a laid-back and down-home atmosphere. The existing building is undergoing a complete overhaul thanks to Hall Southern Construction, Luanne Kelly Interiors, and Cottage Collages. Back Beach Barbecue will be equipped with two garage doors, offering open air dining and leading outside to various gathering points – the pits, an outdoor covered patio, and an open patio – perfect spots for "chewing the fat" with locals and friends.
Additionally, the restaurant will offer catering for private or corporate events, a fully equipped food truck, and delivery service to offer all the sights and smells that Back Beach Barbecue has to offer.
Business partners Kevin and Susan Engle said, "Danny and Monica have endeared themselves to the community since relocating their family here to operate Restaurant Paradis several years ago. We are excited to see them express their versatility and vision with this new, casual concept that is soon to become a local, iconic favorite."
Back Beach Barbecue will be open seven days a week for lunch and dinner beginning in June of 2017. Those looking to take a piece of the restaurant home with them are in luck – branded merchandise and homemade sauces are available for purchase within the restaurant. For more information, please find Back Beach Barbecue on Facebook, Twitter and Instagram or visit www.backbeachbarbecue.com.