On Tuesday, March 7, 2017, US Flag and Flagpole Supply, Inc. along with Legendary Marina staff installed a 150' flagpole near Legendary Yacht Club. The towering flagpole flies a 40-by-70-foot American flag as a symbol of appreciation and unwavering patriotism.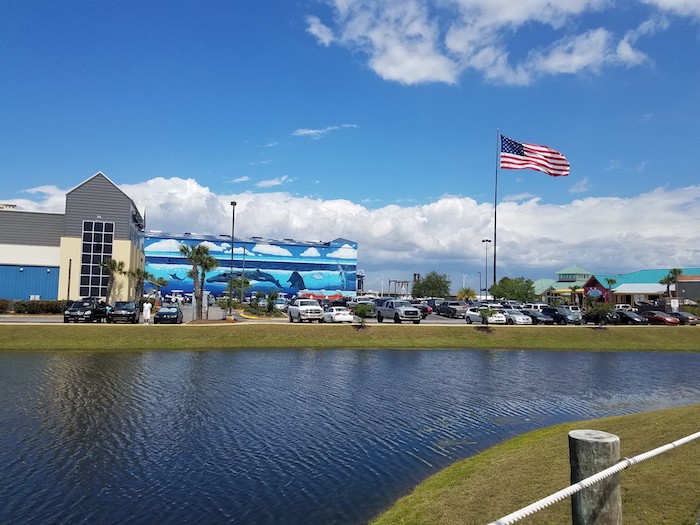 The pole and flag were manufactured in Beaumont, Texas, and traveled to Florida's Emerald Coast on several 53' tractor trailers.
In April 2016, Legendary celebrated the completion of Wyland's American Flag mural on the roof of Legendary Marina that measured 290' long by 152' high. The mural can be seen by the many servicemen who fly overhead from Eglin Air Force Base and Hurlburt Field during their training exercises.
While Legendary is incredibly proud of the World Record 3.8 acre United States Flag completed last year, the company wanted the new 150' flag pole and United States Flag to be seen by all entering and exiting Destin via the Mid-Bay Bridge. This property has become a gateway to both visitors as well as locals making their commute to and from work.
"Legendary's hope is that the flag will bring thanks to all those that serve or have served and to act as a reminder of the great country we live in," said Lindsey Lynch, Legendary Real Estate Development.
The flag, weighing 13,500 pounds, will fly most days when wind permits. Smaller flags will replace the large flag during inclement weather conditions or when circumstances call for the flag to be flown at half-staff.
Photo by Matthew Kuka, Legendary Marine