Dr. Amber Wiebe and Dr. Olivier Broutin hosted their third annual Dentistry from the Heart (DFTH) event on Friday, April 14, 2017, at the Miramar Beach Smileology location along with Dr. Bibek Nakarmi, and Dr. Patricia Salter.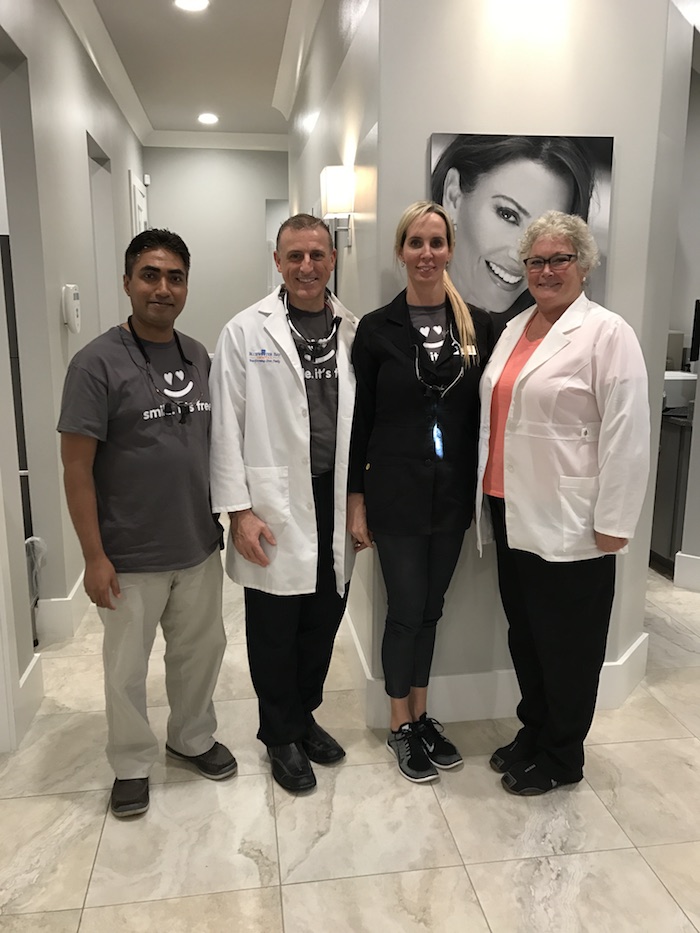 The team of professionals worked collaboratively to provide 91 patients 161 services. Patients chose from a complimentary filling, extraction or cleaning. In addition to the time dedicated by hygienists, assistants and other dental professionals, a total of $36,092 worth of dental care was donated to the community in good faith. A number of Smileology's service providers including 3M Products, Patterson Dental and UltraDent donated dental supplies. Several local area businesses also made in kind donations to the event including McAlister's Deli, Publix at South Walton, Fat Clemenza's, and Chicken Salad Chick.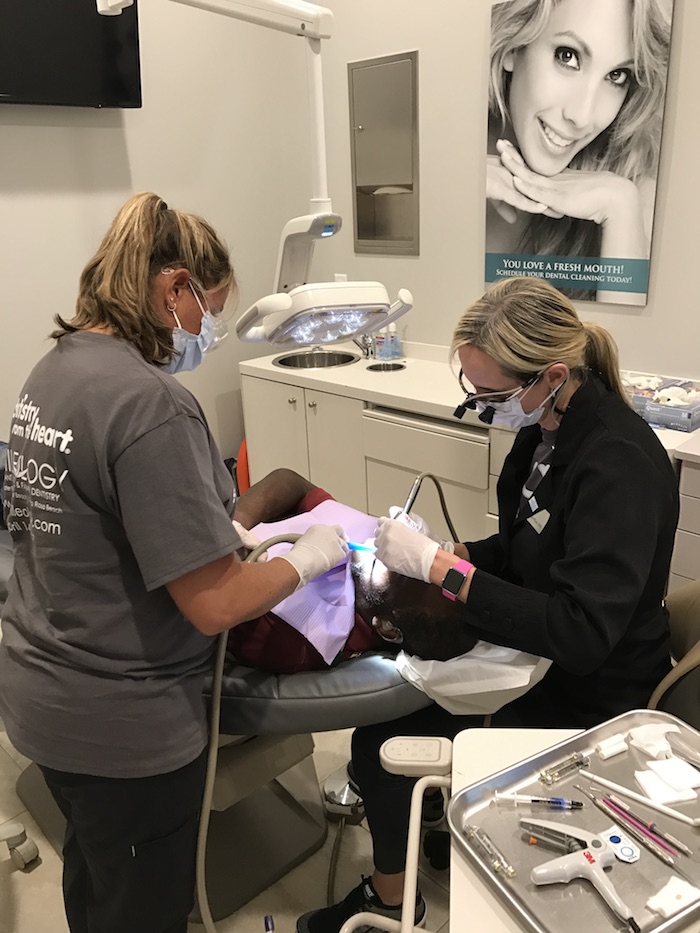 This was Dr. Wiebe and Dr. Broutin's third year hosting Dentistry from the Heart, and its second year at Smileology's location in Holiday Plaza in the heart of Miramar Beach. Dr. Wiebe and Dr. Broutin look forward to continuing this an annual event to help those in need in the local community. The services provided through Dentistry from the Heart not only helped patients' teeth and overall health, it gave them a renewed reason to smile.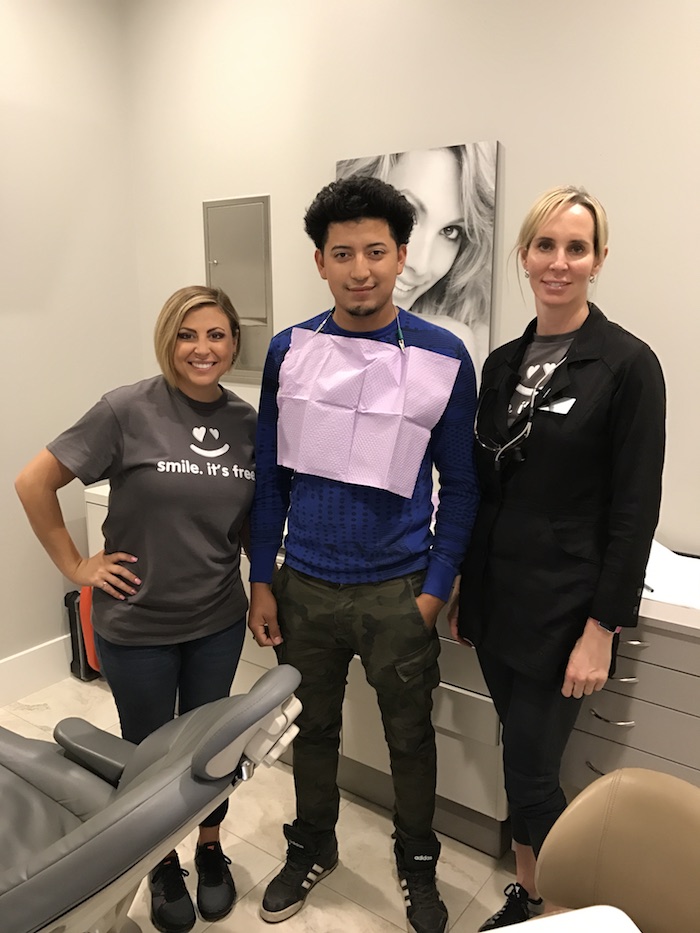 "We are thankful for the opportunity to give back to our community," said Dr. Amber Wiebe. "Often we find the majority of patients cannot afford dental care and for that reason let their problems go untreated. Through the combined efforts of our dentists and staff we are able to really make a difference and that is our ultimate goal."