Life as we know it has changed, and circumstances have been different for everybody across the world, but here on the Emerald Coast, the fun doesn't have to stop! As much as we enjoy a good Netflix binge on the couch while online shopping, we are eager to get out and experience the beautiful weather and all that the Emerald Coast has to offer. There is a plethora of fun and "COVID friendly" activities to explore and enjoy in the area, while also practicing social distancing to protect ourselves and the ones around us!
The Emerald Coast offers roughly 100 miles of access to the Gulf of Mexico across the coastline; nothing like a relaxing beach day (while keeping your distance of course) in the sugar white sand with a view of the clear turquoise water. Whether you are working yourself out in the water, or strictly unwinding on the soft sand, taking a trip to the beach will never get old, especially with all of our different beach accesses! I would say that during my time here, the Seaside or Seagrove beach access is where you would find me!
Other spots to spend a beach day at or go for a nice walk could be at Grayton Beach, Blue Mountain Beach, Inlet Beach, Rosemary Beach, Alys Beach, and more! For those who really want an active day, there are endless outdoor activities at the gorgeous Grayton Beach State Park. Make a day of it and go hiking, fishing, paddling, kayaking, swimming, or biking on one of the many trails or along one of the picturesque lakes surrounding 30A.  If you want to add some spunk to your bike, head over to  YOLO's bike rental  in Santa Rosa Beach! YOLO rents out the most stylish and comfortable ride to get yourself cruising on 30A that are both trail and beach friendly.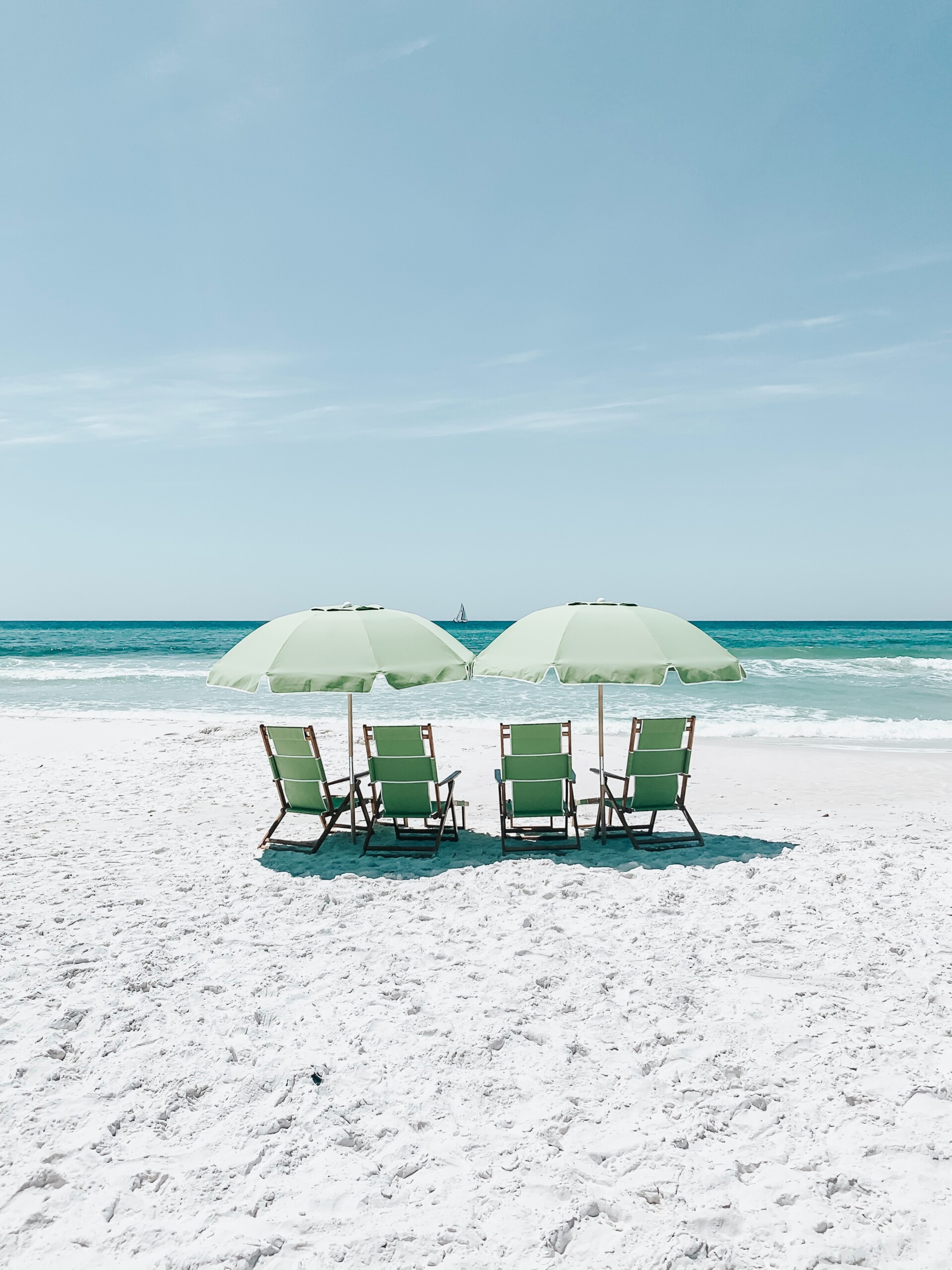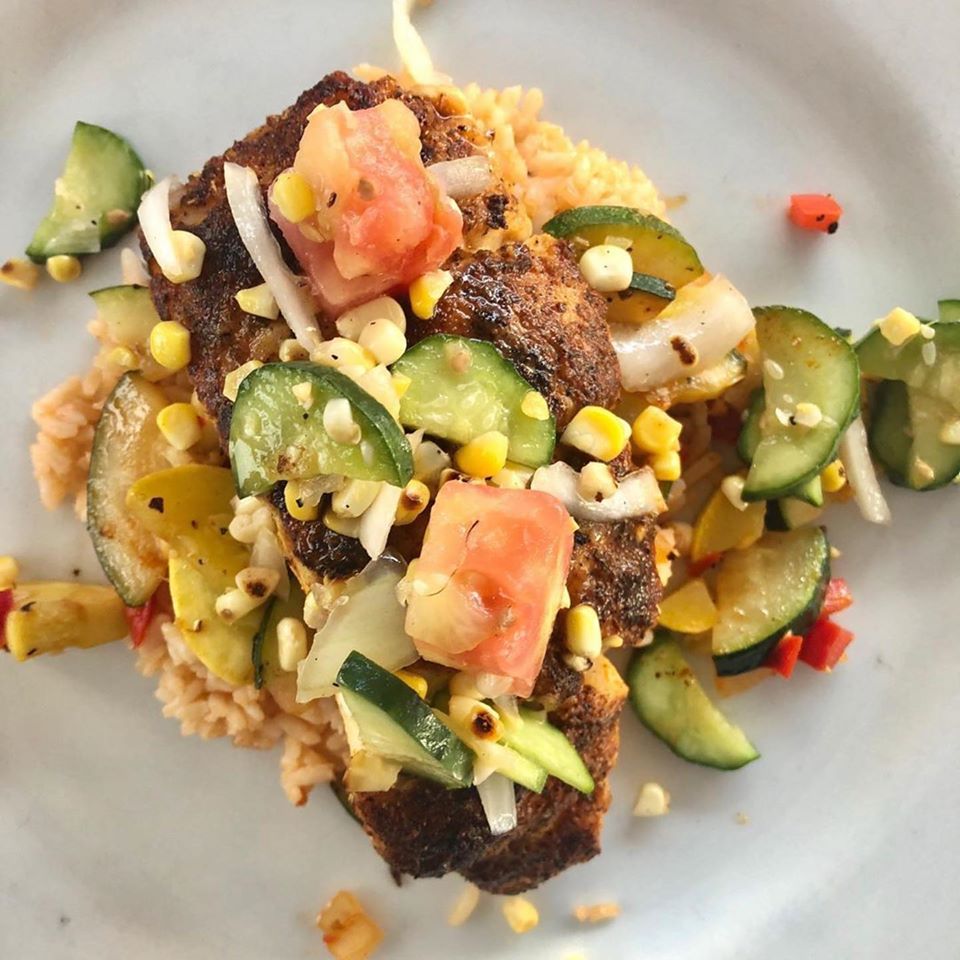 Now, onto everybody's favorite topic: FOOD! Grayton Seafood Company  is definitely a new local's hot spot to eat safely outdoors under the stars with live music every night! With a variety of seafood-focused dishes all 100% focused on quality and freshness, we recommend all locals and tourists alike enjoy a dinner at this charming local's gem nestled in the heart of Grayton Beach.
For those who are interested in seafood and more, there are plenty of other spots to hit! Located within Sandestin Golf and Beach Resort, The Village of Baytowne Wharf  has a variety of restaurants that offer outdoor patio seating – perfect for enjoying their free concert series offering locals live music on a crisp summer night!
Marlin Grill is the Emerald Coast's finest seafood and steakhouse, located in the heart of Baytowne Wharf. Marlin Grill who just recently celebrated their 19 year anniversary, offers some of the freshest local seafood, prime steaks, and an exquisite array of martinis. Happy hour is the best hour, so head over to the Marlin Grill for light apps and daily drink specials! After dinner head across Hwy. 98 to The Market Shops for some sweet and yummy ice cream at Ben & Jerry's. Take a walk around and experience all of the local boutiques, eateries, and shops The Market Shops has to offer. Make sure to snap a selfie in front of the PPR office located right next door to Bijoux.

But wait… there's more! Head East to three of our favorites that are worth the drive! After a nice bike ride along the charming 30A, Beach & Brew on 30A will be waiting for you! The coastal taproom has plenty of local brews, wine, and FROSÉ to wet your whistle and refresh your palette after a hot summer day. Grab lunch at one of the best barbecue spots around – Back Beach Barbecue in West Panama City Beach! As soon as you drive up, you'll smell the luscious smoked meats from their two smokers out front. Everything on the menu is mouthwatering goodness, you'll want to try it all! Trust us when we say, this is the best barbecue south of the Mason Dixon. Finish off your day at Restaurant Paradis, located in Rosemary Beach. This intimate, fine dining experience is a special spot for all of your most treasured celebrations or a date night for two!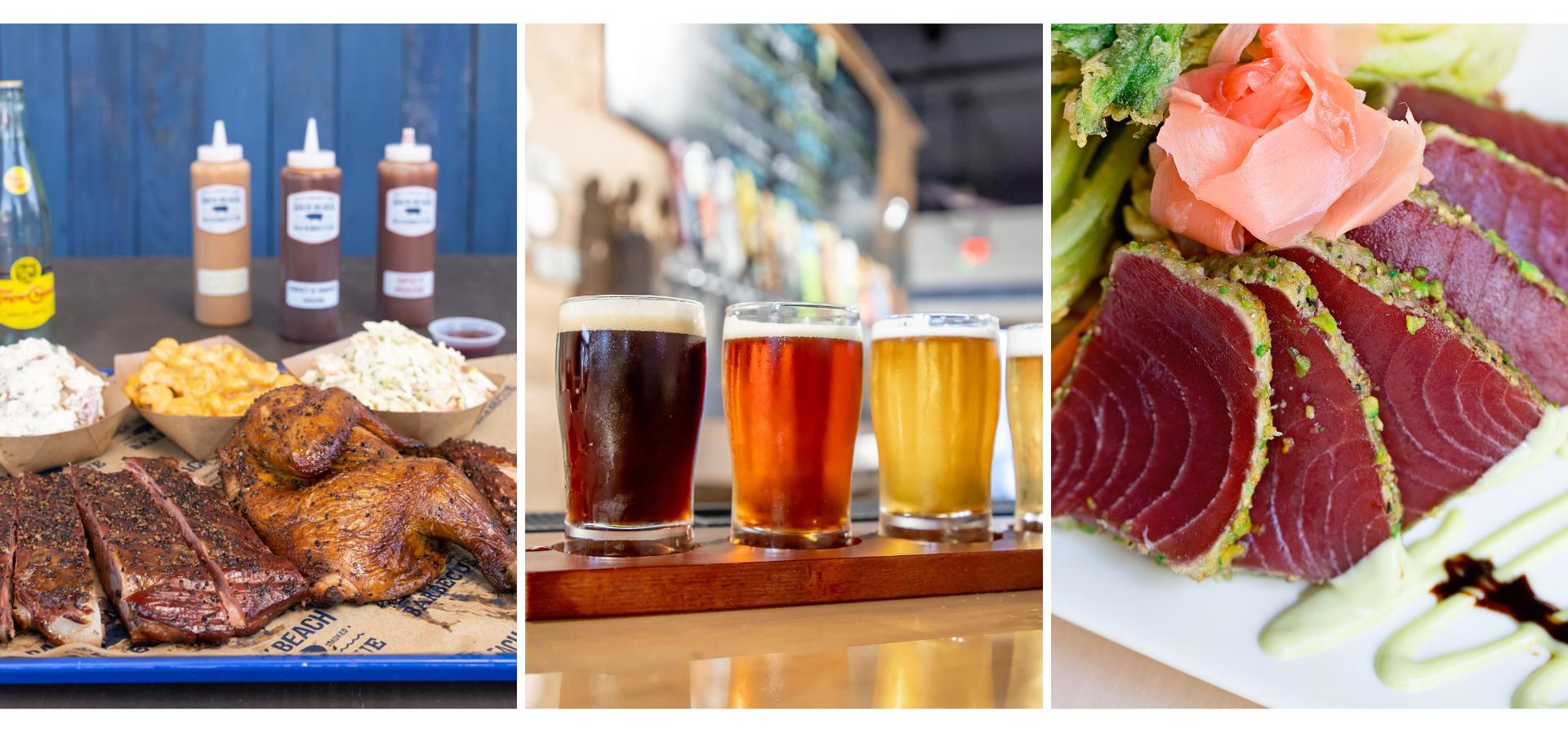 If you want to experience the best view while enjoying your favorite dish, Fish Out Of Water, fondly known as FOOW, will give you that! This family style restaurant that overlooks the Gulf of Mexico in the heart of Watercolor gives off a lively and fun atmosphere, making it an attraction you won't want to miss! Also check out Chan's Watercolor for outdoor cuisine and the best wine in town! 
Love live music? Who doesn't! Shunk Gulley Oyster Bar is another great spot that is right across the street from the Gulf and neighbors the popular Gulf Place Town Center! Not only will you be served outstanding and unique cuisine, but Shunk Gulley brings artists from around the Gulf Coast to perform while you sit back, relax, and revel in the stunning outdoor area!  With outdoor and patio seating, the beautiful breeze from the Gulf will give you that beachy experience you're here for! If you want to hit up yet another delicious spot to dine in or take out, Pizza by the Sea is there for you and your family's pizza craving! They have locations in Gulf Place, Seacrest, Watercolor, and they're our neighbors at The Market Shops! Who wouldn't want to enjoy some pizza…by the sea! Literally!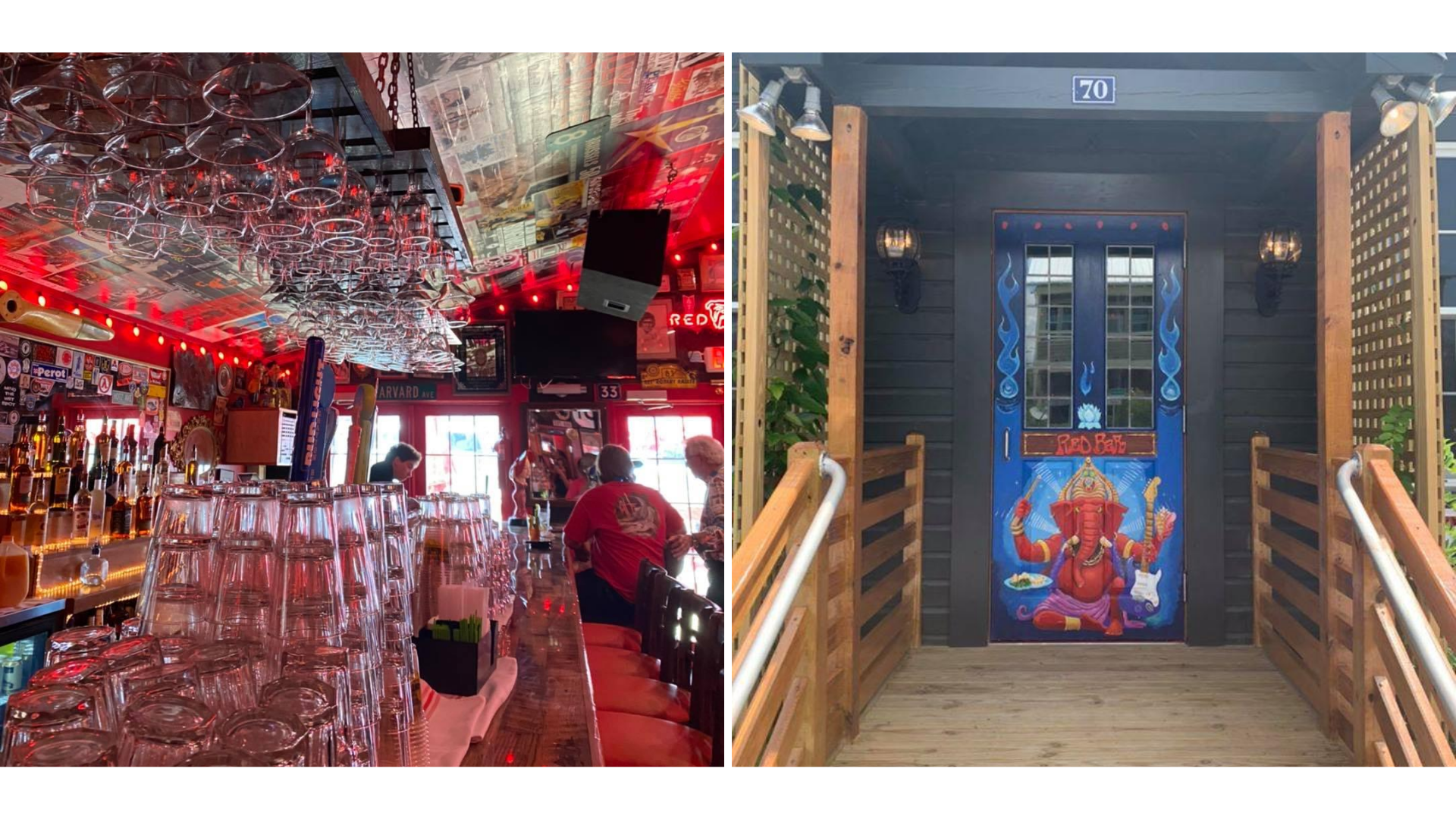 If you are planning on heading to Grayton Beach for the evening, go and welcome back the Red Bar as they have finally reopened after a year and a half! The excitement has been building as everybody has been waiting for one of Grayton's favorite attractions to be back in business! Enjoy a night out at the Red Bar for some fun live music, and good quality food. The Red Bar would definitely look forward to seeing you back for a fun night for you and your family! 
OK, that's enough about food. What about for all of you shopping lovers?! You're going to like the sound of this.  The Emerald Coast has a bunch of different and unique local shopping spots that everybody loves! For your go-to beach wear, outfitter clothing, jewelry, and travel gear, Yellow Fly Trading Company is the place to go! The Hub 30A is home to the Yellow Fly Trading Company, which is surrounded by other retailers and restaurants where you could shop around and grab a bite to eat! 
If you are interested in more of an eccentric vibe, The Zoo Gallery will be your new favorite shop with a variety of stylish clothes, jewelry, and unique handmade items.  This one- of- a-kind shop is an entertaining spot to look around to see all of the fun merchandise, as there is a nice mix of artsy items and cool clothing. Check out The Zoo Gallery if you want to experience your non typical gift store!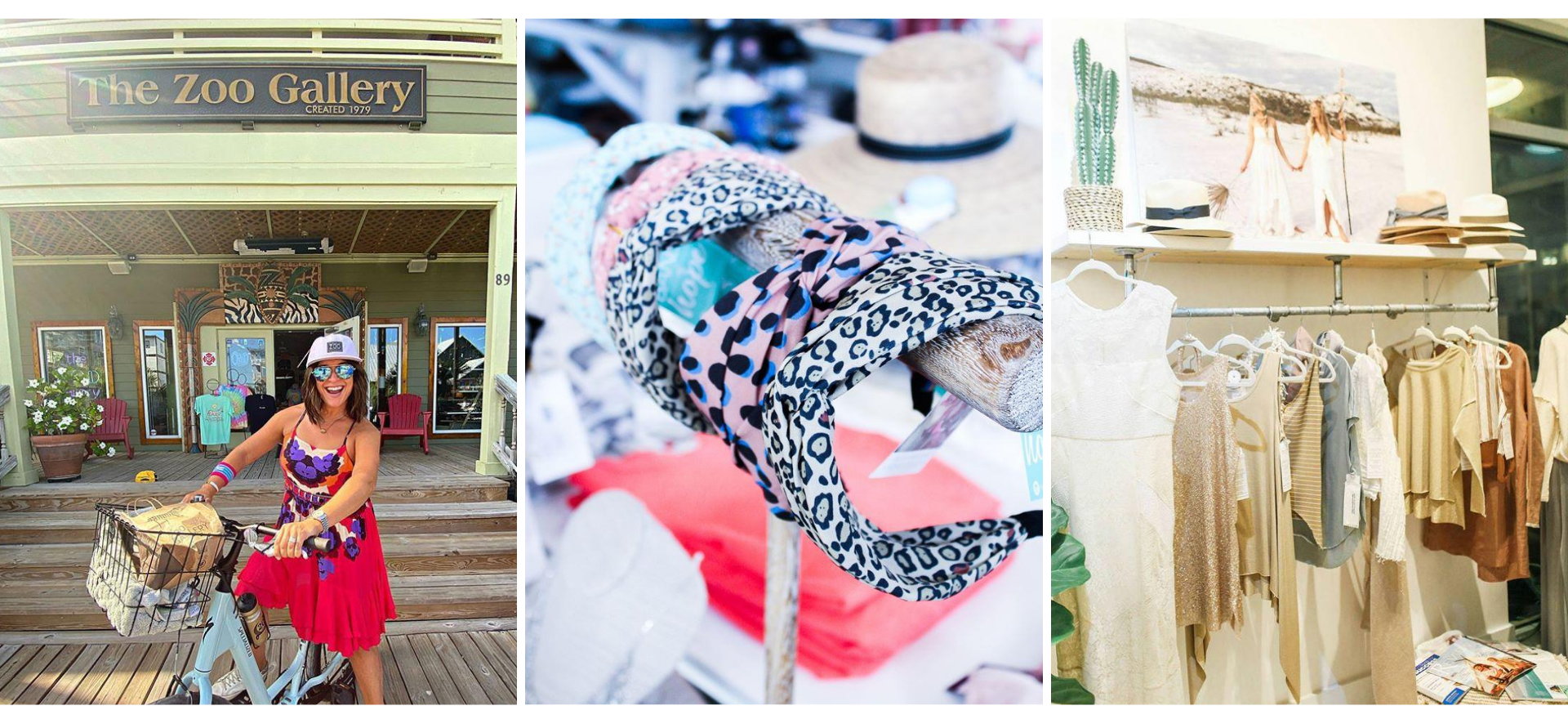 Lola's on 30A is another great store which sells beautiful pieces of furniture, jewelry, accessories, art, and more! The atmosphere of this store is bright and airy, and it portrays coastal vibes across their store and their merchandise! 
Head down to Marry Ellen Dimauro on 30A if you are looking for some elegance in your beach outfits! This handcrafted clothing line will blow you away with the most beautiful fabrics and designs that are inspired by the Emerald Coast's white dunes, clear water, and sugar-white sand. 
Drop your shopping bags and get yourself a sweaty yet safe workout in on the Emerald Coast! Whether you are on vacation or are a local, it's never a bad time to head over to the gym! So you've decided to take a beach break for the day, but still want to be active; Pure Barre 30A is calling your name! Go get yourself that full body workout right on the Emerald Coast, or sign up for a guided class to discover all of the benefits that Pure Barre has to offer.  If you want to finish off your day feeling rejuvenated, SoWal Pilates will teach you different ways of restoring physical vitality and ways to ease the mind and soul.  Whether you need a nice stretch in a fresh and open space, or you need to strengthen your body, SoWal Pilates will take care of you!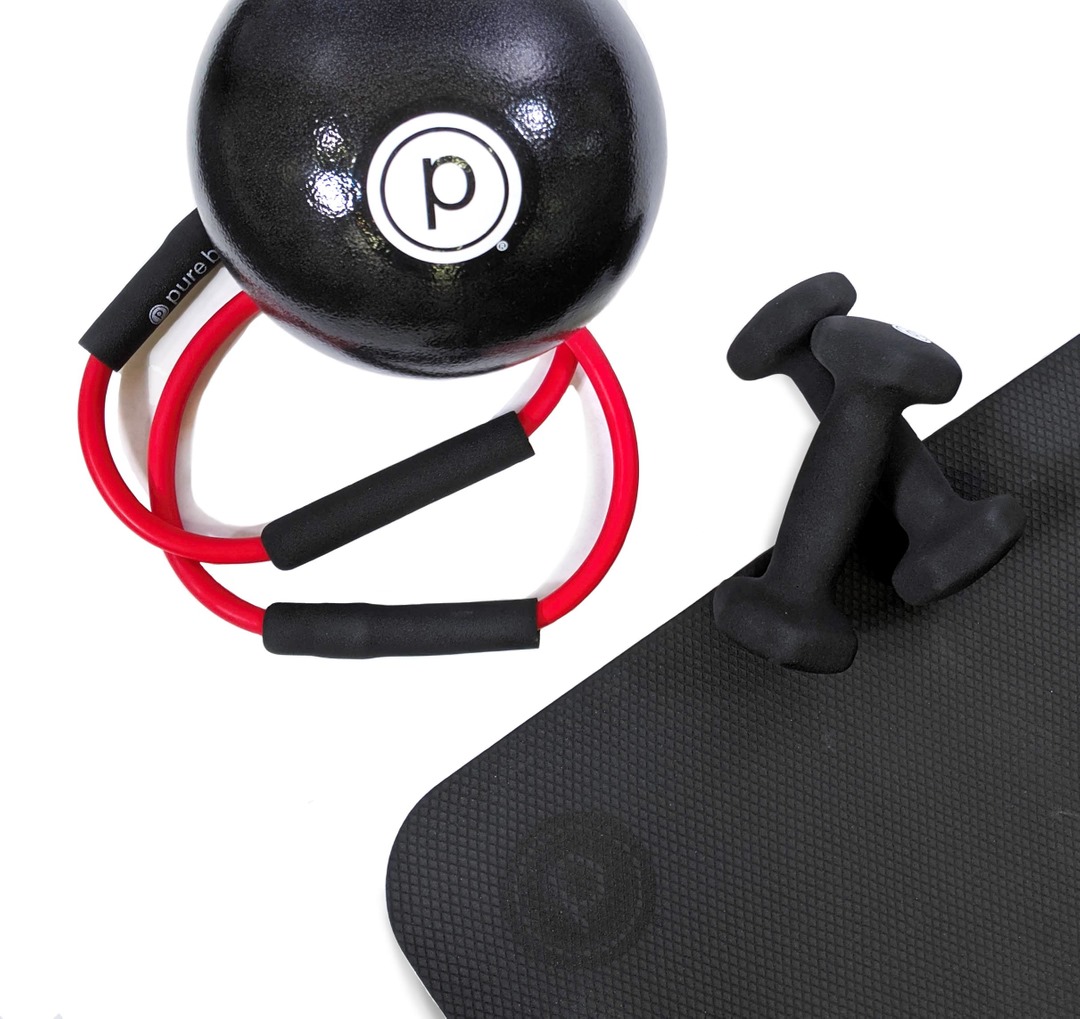 With all of that being said, why would you not want to leave your house for these attractions? OK, I get it, your puppy doesn't want you to leave and you can't take your eyes off of the show you are binging. Well, the beautiful Emerald Coast is a promising and beautiful area that will keep you and your family busy, while staying safe and healthy!