Celebrate for a Cause: 20% of dinner proceeds to benefit South Walton Academy
Restaurant Paradis will celebrate 11 years in business on Wednesday, March 25, 2020, with a portion of dinner sales benefitting South Walton Academy in honor of National Autism Awareness Day.
Restaurant Paradis is co-owned and operated by local couple, Danny and Monica Cosenzi. After moving from the Northeast to the Emerald Coast in 2014, the Cosenzis teamed up with 101 Concepts restaurant group to acquire a small, fine-dining restaurant with a warm and welcoming environment in the quaint town of Rosemary Beach. With 45+ years of restaurant experience between the two of them, the Cosenzis, along with their partners and top-notch staff, transformed the restaurant into a well-known, award-winning local hot spot.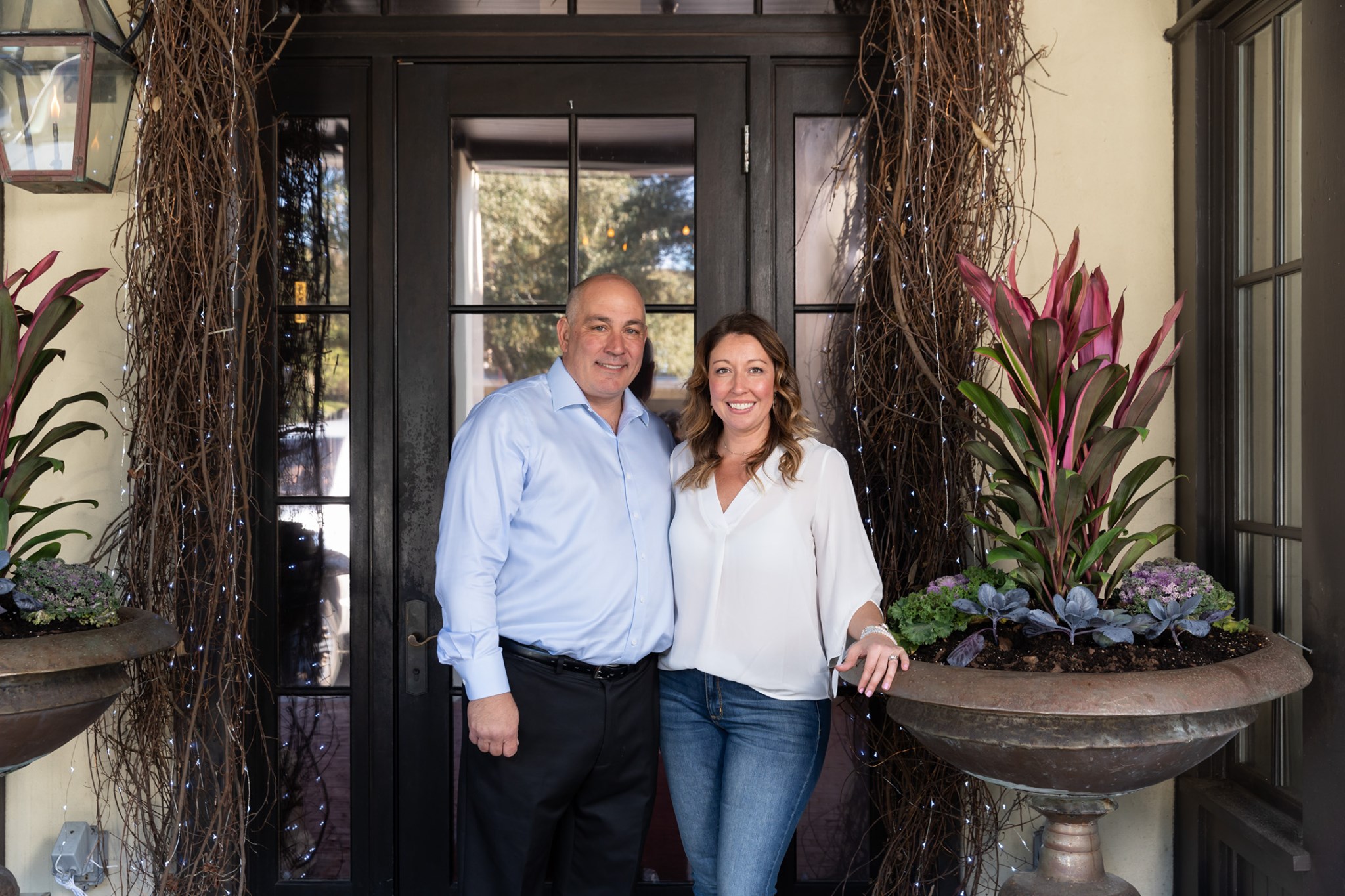 Restaurant Paradis was founded upon the driving principle of serving only the freshest seasonal ingredients while drawing from the rich flavors of the coastal area as well as various other regions to create its innovative and tantalizing dishes. Over the years, Paradis has received numerous notable recognitions including "Best Chef" and "Best Place for a Date" by the readers of Emerald Coast Magazine, as well as an Award of Excellence by Wine Spectator Magazine.
The restaurant has also been dedicated to giving back to the community throughout the years, participating in various charitable events, benefits, and causes such as Harvest Food and Wine Festival, Taylor Haugen Foundation's Savor the Season, and the restaurant's Annual Prohibition Repeal Wine Dinner which benefits a different local charity each year. Since the Cosenzis moved to the area, they have felt welcomed and supported in their businesses, inspiring them to give back in any capacity they can to the community and surrounding areas.
Restaurant Paradis' success is attributed to not only the food, but their long-tenured staff. Paradis has fostered a family-like environment for their team members since its inception. From the front of house managers to the bussers, everyone in the restaurant is valued, cared for, and supported. Some employees have even become local celebrities themselves, drawing in locals and visitors alike based upon their personal connections with their customers or their reputation in the community.
"It takes everyone on our staff to keep this business running," said Danny Cosenzi. "Everyone plays an integral part in our day-to-day operations and we wouldn't have this much success, both in the restaurant and out in the community, without them."
To commemorate the 11-year anniversary, the community is invited to Restaurant Paradis on Wednesday, March 25 for a celebratory dinner beginning at 5 p.m. Guests will have the opportunity to order off the signature menu comprised of classic cocktails and fan-favorite Paradis dishes and specials. In honor of National Autism Awareness Day on Thursday, April 2, 20 percent of all sales made throughout the evening will benefit South Walton Academy (SWA). SWA is a private, non-profit inclusion school and pediatric therapy center in Santa Rosa Beach, Fla. that includes therapies and educational tools in an effort to bridge the gap between communication and children with autism and other learning disabilities.
South Walton Academy will also be in attendance to register guests for their upcoming Color the Coast for Autism 5K and Fun Run which will be held on Saturday, April 4, 2020. The inaugural run will begin at Topsail Hill Preserve State Park and end with a finish line celebration featuring Paradis' sister restaurant, Back Beach Barbecue. All proceeds raised from the run will go directly to the South Walton Academy students for scholarships. To learn more about the run, visit http://bit.ly/ColortheCoast.
We are so thankful to our loyal patrons and our team for continuing to love and support us throughout the years," said Monica Cosenzi. "We want this day to be about them while also giving back to our community and doing something that benefits our kids and their education."
Reservations are highly encouraged as space is limited. To book your table for the 11-year anniversary celebration, please call (850) 534-0400. To learn more about Restaurant Paradis, please visit http://www.restaurantparadis.com/.