The doors opened at Destin's very own Amazing Lash Studio on June 7, 2019. However, to make it truly official, owner, Mary-Frances called her go-to girls at Proffitt PR to create an event that officially established the studio's latest location. With event expertise and a studio as glamorous as this one, this event was born to be a Tri-Chamber Ribbon Cutting and Grand Opening celebration to remember. Our speed dial was queued up and ready to go for this pink, cheerful, and champagne-filled afternoon.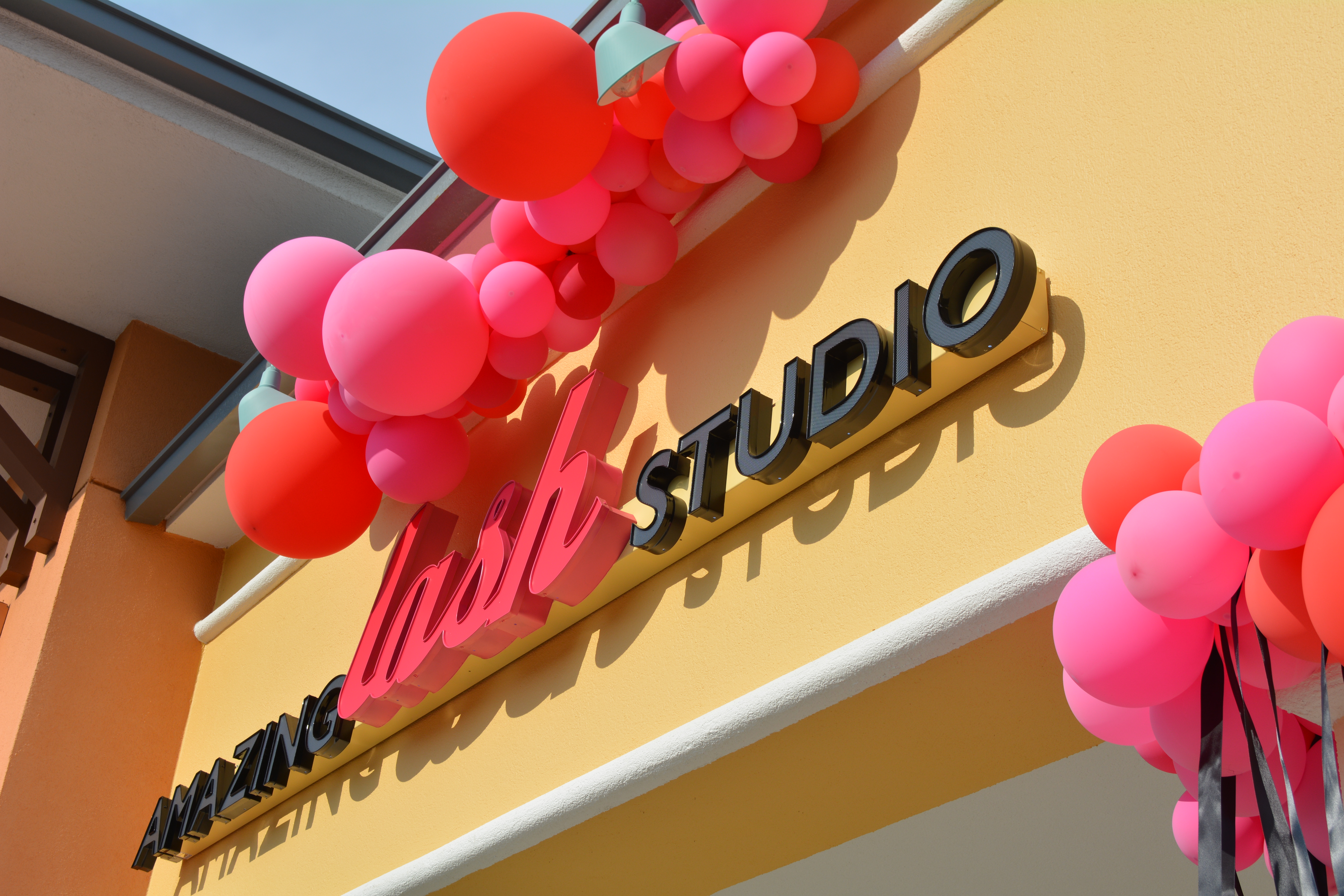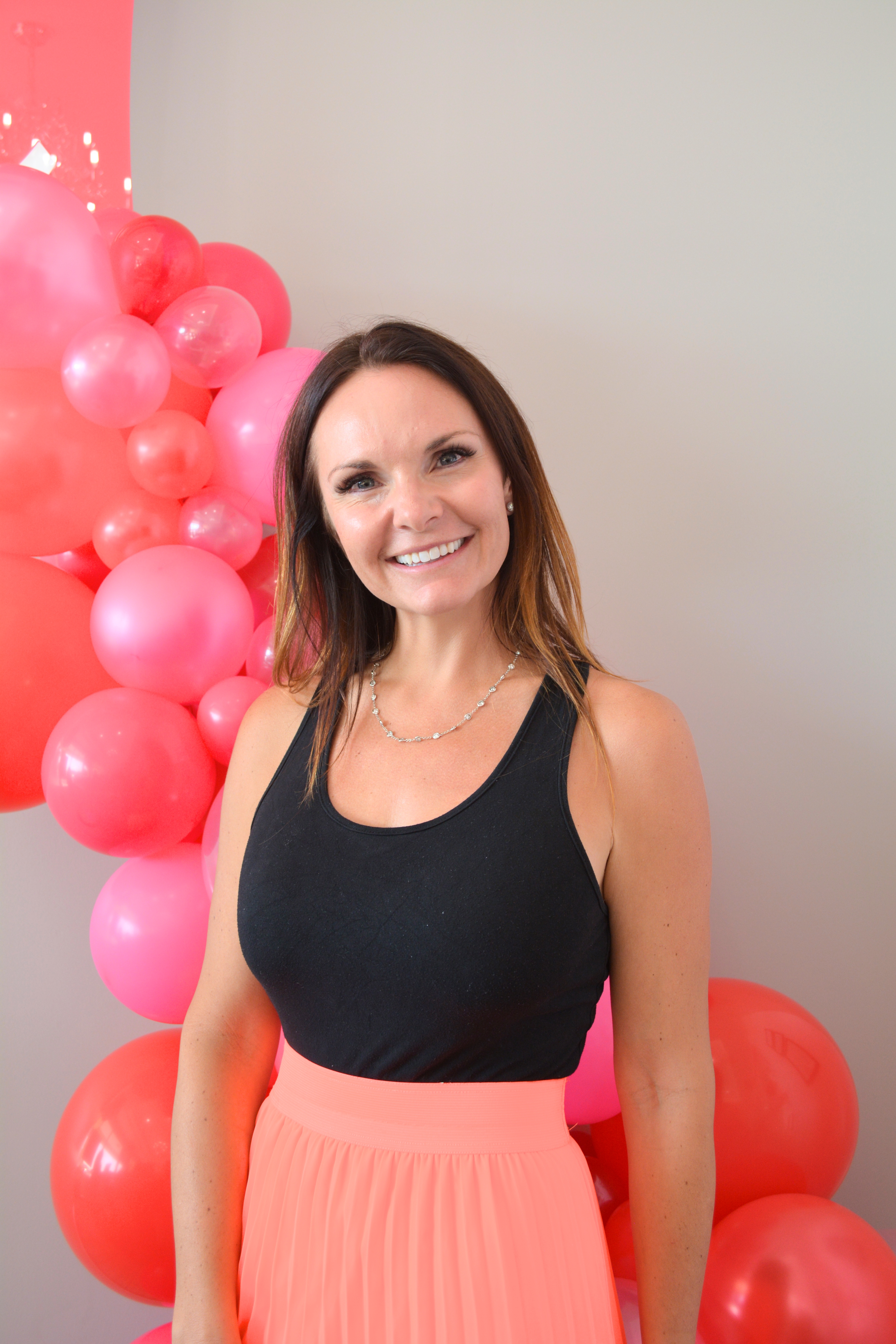 Thanks to Mingle, those driving down Highway 98 could spot the place where all the fun was about to happen from a mile away. Mingle was able to deck out the inside and outside of studio with vivacious and bright balloons. Think Amazing Lash Studio Influencer Night (another PPR signature event)…but better; that's right! The balloon experts brought back the colorful balloon lined hallway, and over 14 feet of captivating garland to enhance the studio's lobby. On top of that, the different shades of pink balloons were wrapped from top to bottom outside the studio.
It wouldn't be a party without something to tasty to nibble on! On the menu: chicken salad sandwiches, a variety of cheese and crackers, pimento cheese sandwiches, and of course… the infamous death by chocolate brownies from Sarah K's Gourmet. Simple, delectable and just what the guests wanted as they arrived from their busy work-filled days. First to arrive, our local chambers of commerce who came dressed to impress! The Fort Walton Beach, Destin, and Walton Area Chambers of Commerce showed up with ribbons to cut and pictures to take. Mary-Frances's beloved family and team, along with all who showed up to support, smiled and cheered as the ribbon was cut to officially mark the beginning of this new, AMAZING chapter.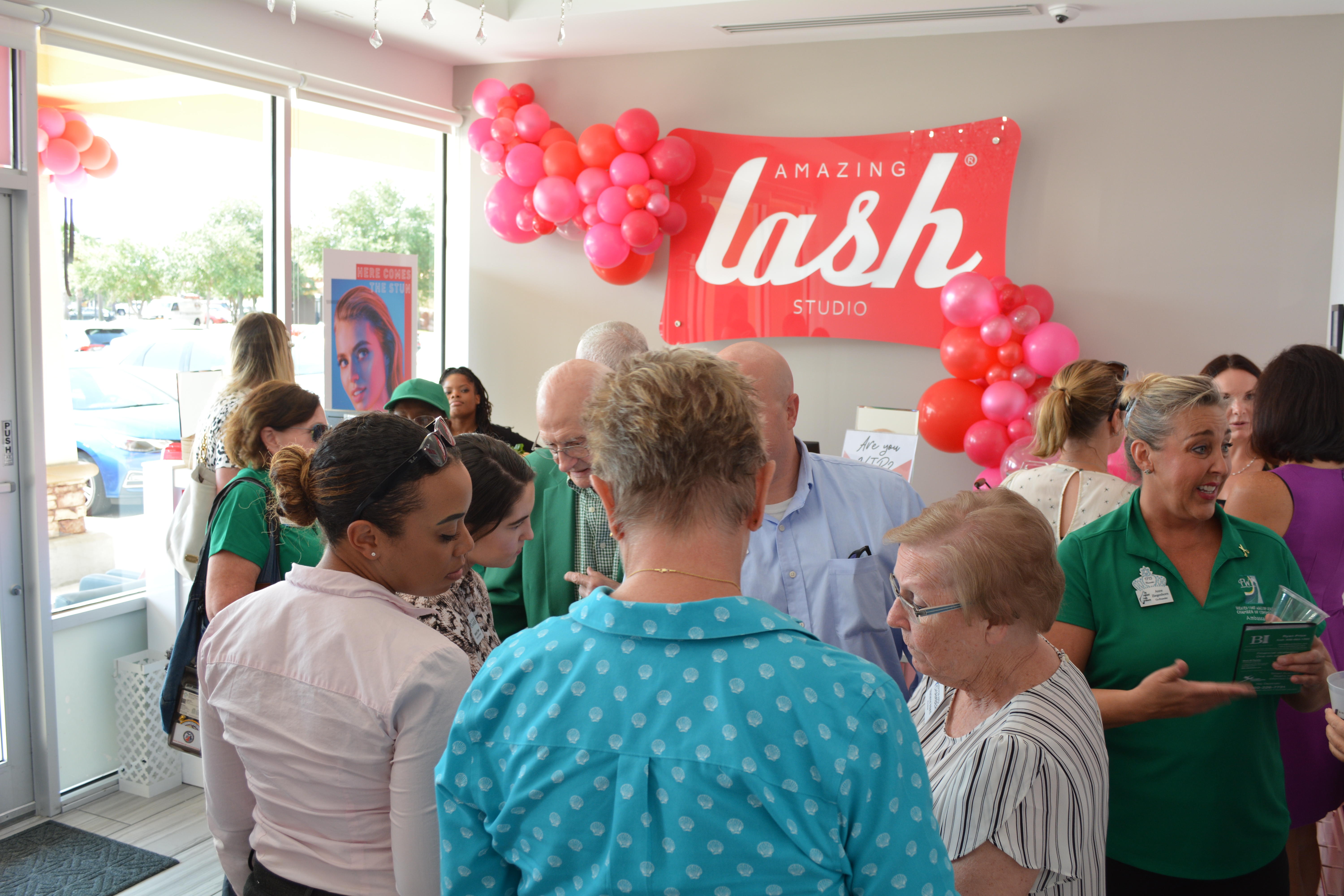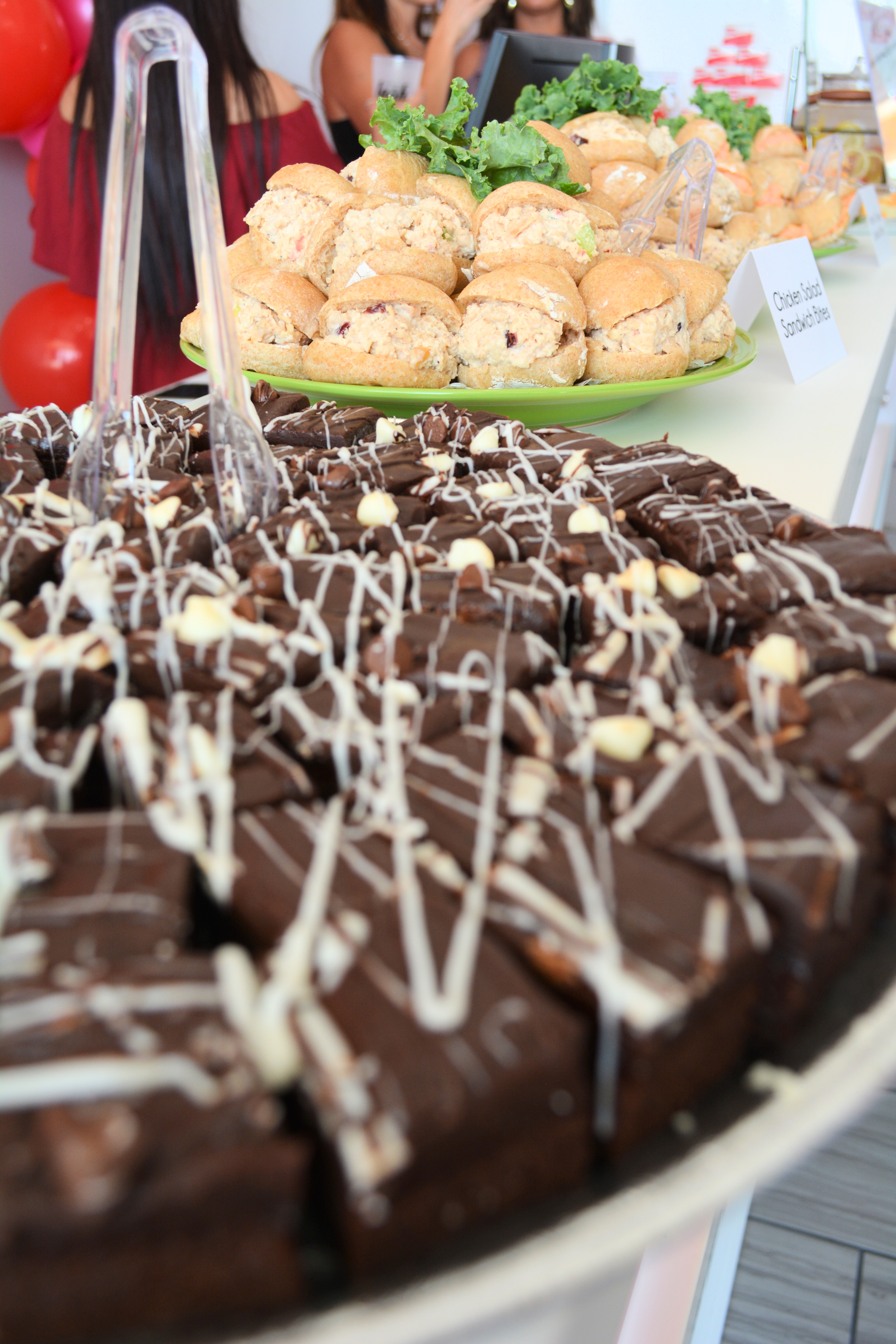 After many pictures, guests entered the studio to grab an Amazing Lash branded cup, crafted by Frill Seekers Gifts, filled with champagne or an ice-cold beer with none other than, an adorable pink logoed koozie. After grabbing a refreshing drink, guests made their way down the balloon adorned hallway to the various lash rooms holding lash demonstrations. The lash stylists were focused on the tedious task of making sure their client's lashes turned out nothing less than perfect. Though their focus was strong, they answered any questions the guests had about the process and after care. There were only smiles in sight as everyone enjoyed the company of friends, co-workers and other Destin natives.
It was a high-heeled match made in heaven between the lovely ladies at the Amazing Lash Studio and our event inspired gals at Proffitt PR. Learn more about the affordable services Mary-Frances and her team provide by visiting https://bit.ly/2ylnWWd and stay up-to-date on news and exclusive offers by liking their Facebook Page: https://www.facebook.com/alsdestin/.
Ready to book? We got you girl. Call (850) 424-4779.
See you at the next event!