From Taylor: 
What a wonderful night! My boyfriend was in town from San Diego and we decided to spend his last night celebrating before he had to return to California. Friends of ours from college (Go Gators!) came over from Panama City to join us for a picture perfect double date at The Beachwalk Café located in The Henderson Park Inn. While the weather was quite dreary outside, the quaint Inn was warm and inviting. We were seated right next to the cozy fire, creating a romantic spot and the perfect setting for an elegant meal.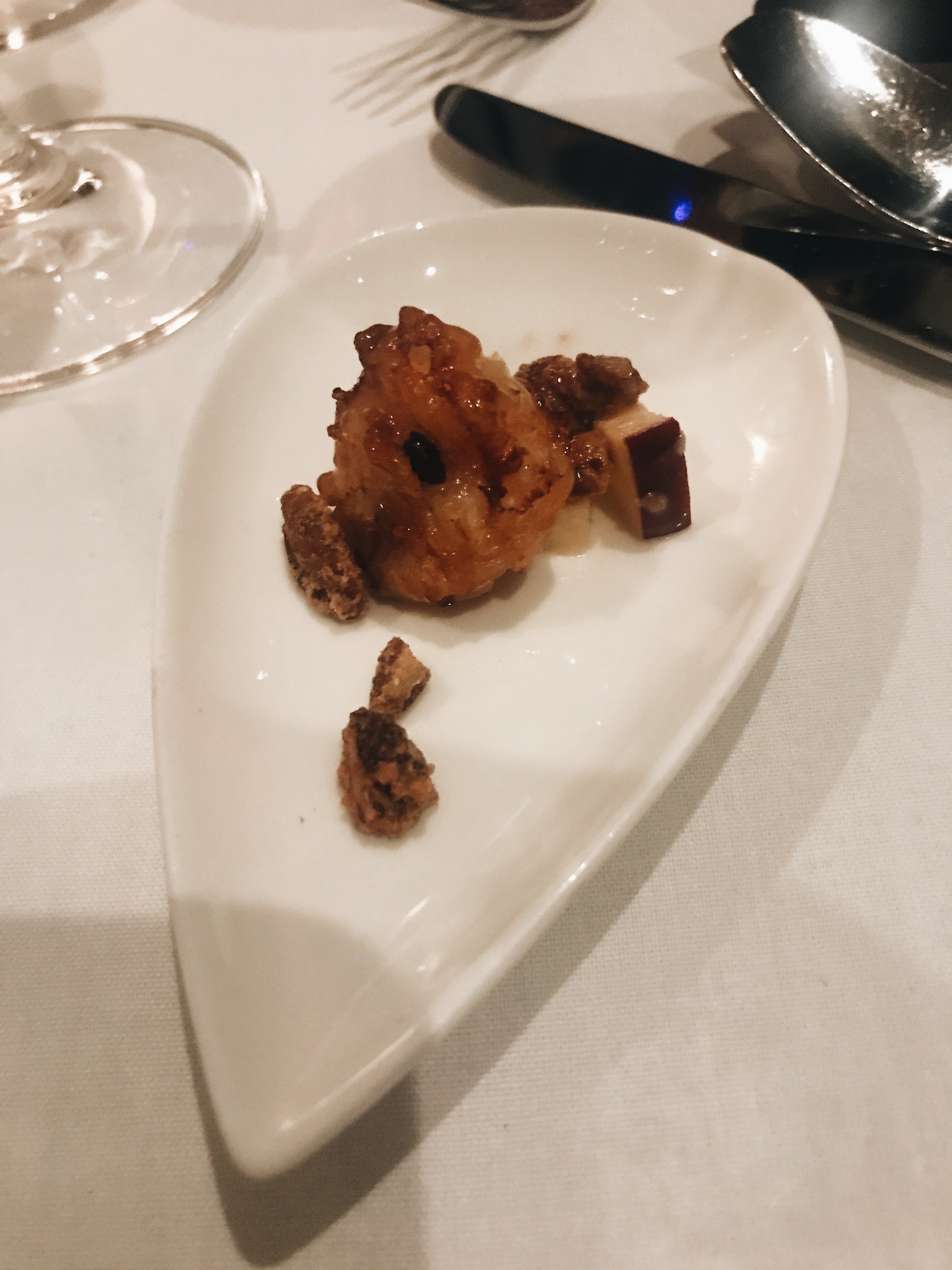 Our waitress, Alandra, greeted us with a cheerful smile as well as an impressive selection of specials. Fresh scallops, a cowboy ribeye, and blood orange demi-glace were included in some of the mouthwatering options she recited to our table. We decided to spend some time with the menu in order to explore the numerous dishes and settled on ordering a bottle wine for the table. Alandra's service was personable, professional, and simply perfect! She helped each of us choose our dishes as well as sides to perfectly match. Once we ordered, she brought out the special amuse-bouche from the Chef. It was a sweet and savory shrimp with sautéed apples and walnuts. The textures of each element made for the perfect bite. We then received our salads which came out at the perfect time and were the perfect size. Even the salads were plated elegantly using local micro-greens as garnishes and dressed simply to each of our liking.
The meal service flowed effortlessly and was spaced out just right so that we had enough time to sit and catch up without feeling rushed. Alandra refilled our glasses and cleared our plates as we talked about work, families, friends, and the future. She then brought out our main courses of filet, lobster, and tuna. The filet was cooked perfectly and topped with a decadent layer of goat cheese and roasted onions. The lobster was exquisitely plated at made your mouth water just looking at it! The pan-seared tuna was fresh, vibrant, and colorful! Besides the main dishes, the sides were to simply to die for. We shared the lobster mac-n-cheese, whipped potatoes, and roasted asparagus. To say we left the restaurant stuffed would be an understatement.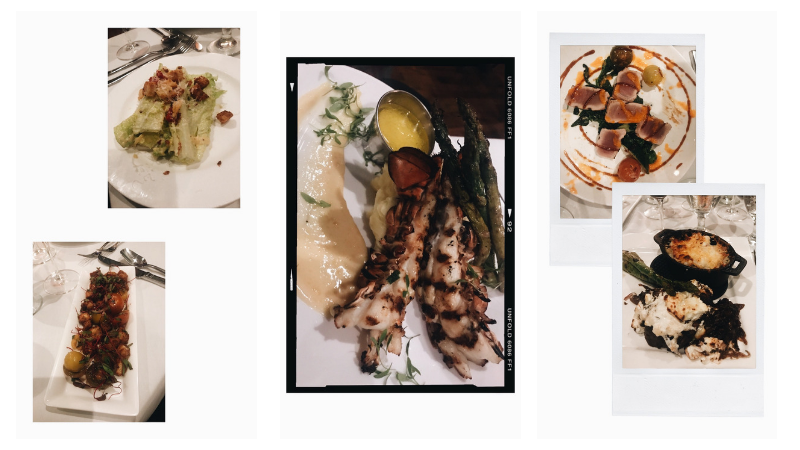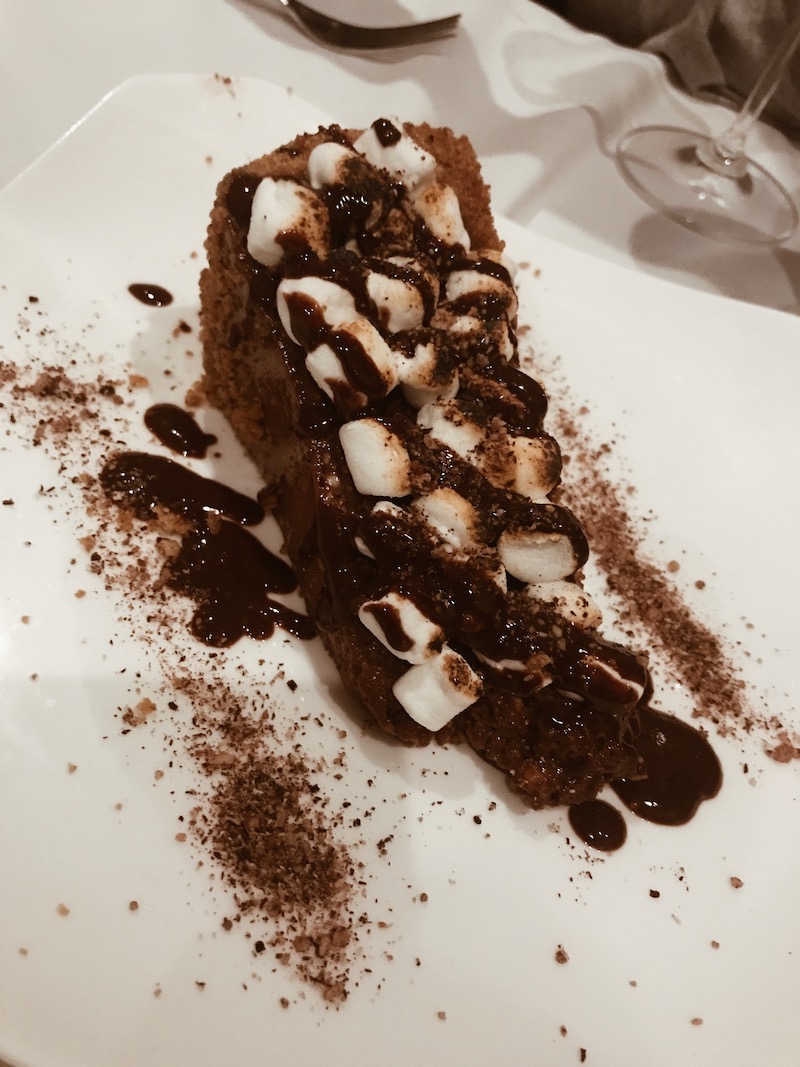 Or so we thought. Alandra returned to our table after clearing our plates to offer us one of the many delectable desserts they were featuring that night. While I was happy and full from my delicious dinner, my boyfriend, Erik, couldn't pass up the S'mores Cheesecake. It was chocolate-y, marshmallow-y, and rich as can be! He cleaned that plate with no problem.
If you are looking for a quiet and intimate dinner spot in Destin, the Beachwalk Café is the ideal choice. If you go for an early dinner, you'll be able to see the stunning sunset over The Henderson Beach. The friendly staff make you feel welcome and taken care of, even if you aren't staying at the Inn. I can't wait to return to the restaurant when it gets warmer to sit out on the back deck and enjoy another amazing meal! Thank you to Alandra and the entire staff at The Henderson Park Inn and Beachwalk Café for making our date night one to remember.
XOXO Taylor Sheekley, Marketing Coordinator