It might be the end of summer here on the Emerald Coast but there are still plenty of happenings going on to celebrate the fast-approaching Labor Day weekend. Get your planners out and call up your girlfriends because this weekend is sure to be one for the books and jam packed with good food, good drinks, and even better company! 
Back Beach Barbecue
Are you spending your holiday weekend with a large group of friends and family but don't know how you're possibly going to feed them all? Don't fret! Back Beach Barbecue offers catering options to satisfy any group size. From their mouthwatering pulled pork to their rich and creamy mac-n-cheese, there is something for everyone! Don't miss out on the holiday festivities by slaving over the grill or in the kitchen, let the professionals handle it! Call (850) 249-0822 today to place your order. To view their catering menu, click here.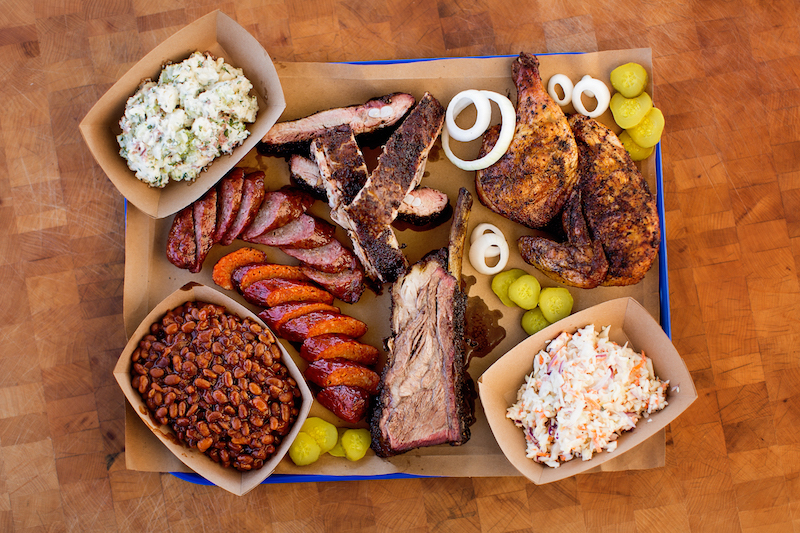 Baytowne Wharf Art Walk
It's officially time to kick off the fall season with the Annual Baytowne Art Walk. Lining the walkways of the Village of Baytowne Wharf, regional and local artists will display a variety of their pieces for purchase and display. More than 30 art vendors are expected to be in attendance featuring fine art, photography, oils, acrylics, and sculptures. There will be a live band playing throughout the event to bring the streets to life! Stay late on Sunday evening to enjoy the spectacular fireworks show over the lagoon at 9:15 p.m. This event is free and open to the public.
The Henderson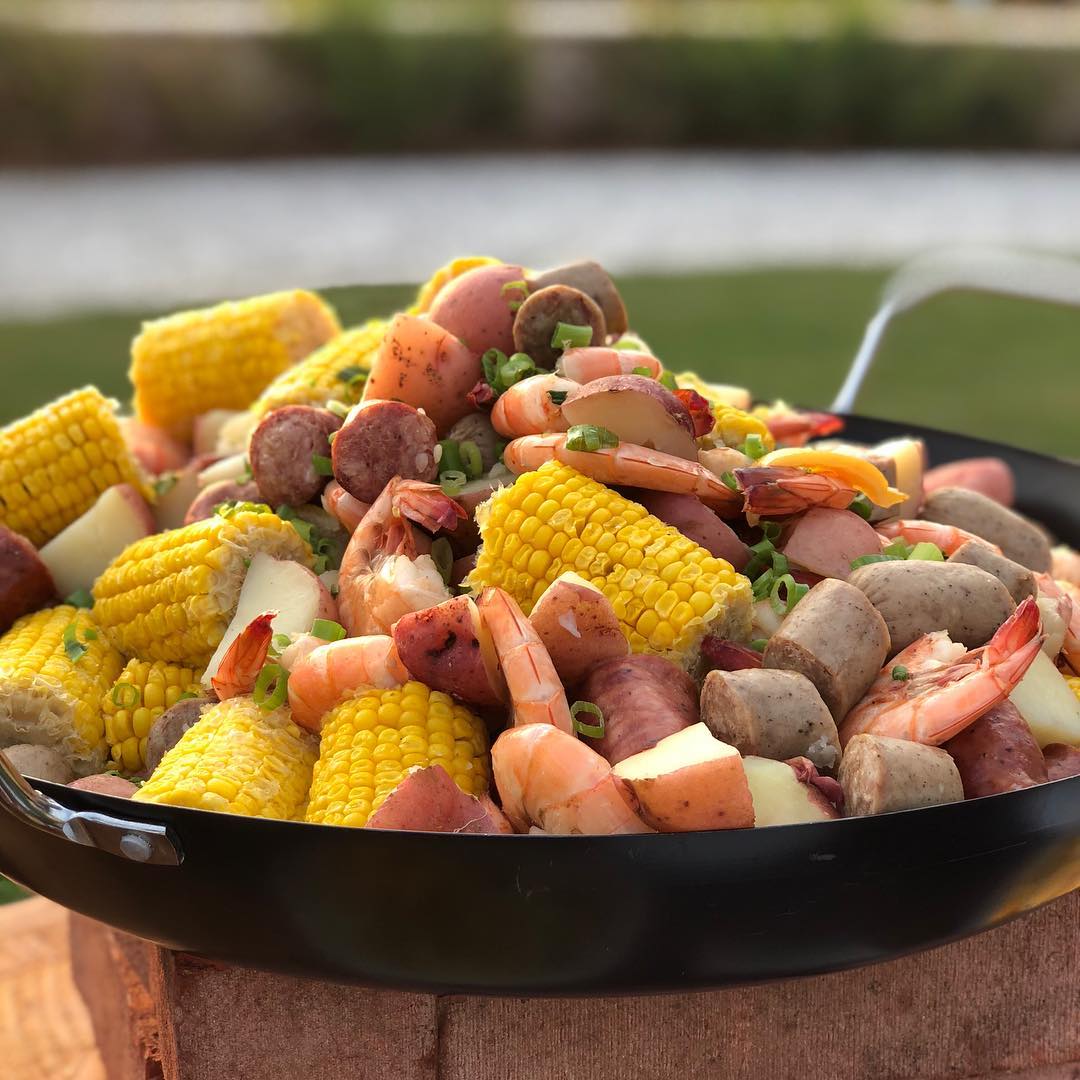 Celebrate Labor Day all weekend long at The Henderson Resort and Spa! On Saturday, September 1st, guests are invited to feast on the largest Shrimp Boil and Pig Roastof the year. The Henderson's culinary team will be crafting the perfect meal for the entire family! The cost is $36 for adults and $12 for kids (ages 4-12; Kids 3 and under eat free). Everyone is welcome to join!
On Sunday, The Henderson will host a traditional, yet spectacular, Labor Day Barbecue featuring juicy hamburgers, hotdogs, fresh salads, a variety of deserts, and of course delicious BBQ! There will also be plenty of live music and family activities going on throughout the event to keep the kiddos busy while you relax and enjoy the evening.
The cost for each of these events is $36 for adults and $12 for kids (ages 4-12; Kids 3 and under eat free).
Round out the weekend with an extraordinary Labor Day Brunch at Primrose, one of The Henderson's signature restaurants located right inside the resort. There will be a selection of traditional brunch favorites likes waffles and omelets, along with special salads, fruit displays, and an exceptional selection of chef's favorite deserts! The cost is $45 for adults, $15 for children, and children under the age of 3 eat for free. Call 850-424-4453 today to reserve your table.
Old Florida Fish House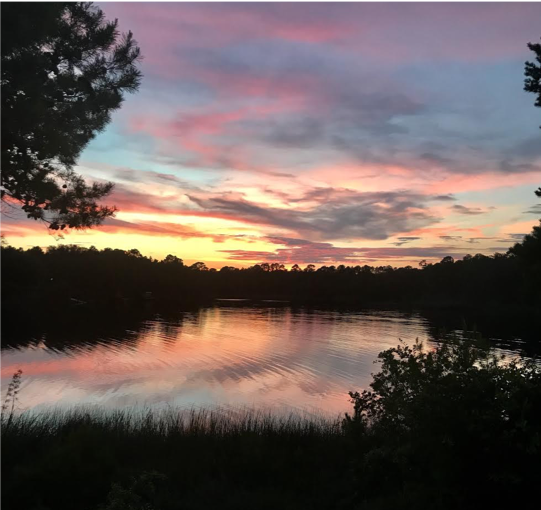 The picturesque view over Eastern Lake from Old Florida Fish House serves as the perfect backdrop for your Labor Day weekend. Sit on the porch and sip on a cold drink during the daily happy hour from 4 to 6 p.m. or grab your favorite craft cocktail from 5 to 6 p.m. during happy hour at the main bar. Guests are also invited to enjoy live music that Friday and Saturday night performed by True Soul from 8 to 11 p.m. Call (850) 534-3045 today to book your table and enjoy everything Old Florida has to offer! To view Old Florida's menus, click here.
Marlin Grill
Marlin Grill is perfectly situated in the heart of the Village of Baytowne Wharf located in Sandestin Golf and Beach Resort. After you spend the afternoon viewing and perusing the variety of local art at the Annual Baytowne Art Walk, end your day at Marlin Grill by sitting outside on the patio and dine on a decadent meal featuring fresh seafood, perfectly cooked steaks, and hand-crafted cocktails. You'll also have a front row seat to the fireworks show at 9:15 p.m. over the lagoon on Sunday night. Call (850) 351-1990 to book your table now! To view their menu, click here.
The Pearl Hotel 5-Year Anniversary Special
Throughout the month of August, celebrate The Pearl Hotel's 5th Anniversary with $5 drink specials and a daily $5 appetizer special! Join the party downstairs at Havana Beach Bar from 3 to 6 p.m. to enjoy $5 House Liquor Drinks, $5 Select Wines, and $5 bottled beer selections. Afterwards, walk over to Restaurant Paradisto dine on a delectable array of fresh seafood and gourmet dishes. Celebrate the holiday weekend in Rosemary Beach!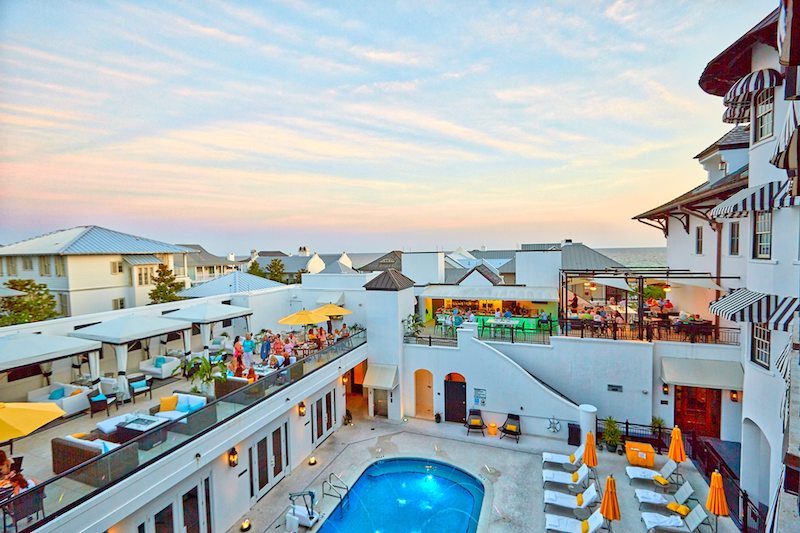 Patriot Golf Day Weekend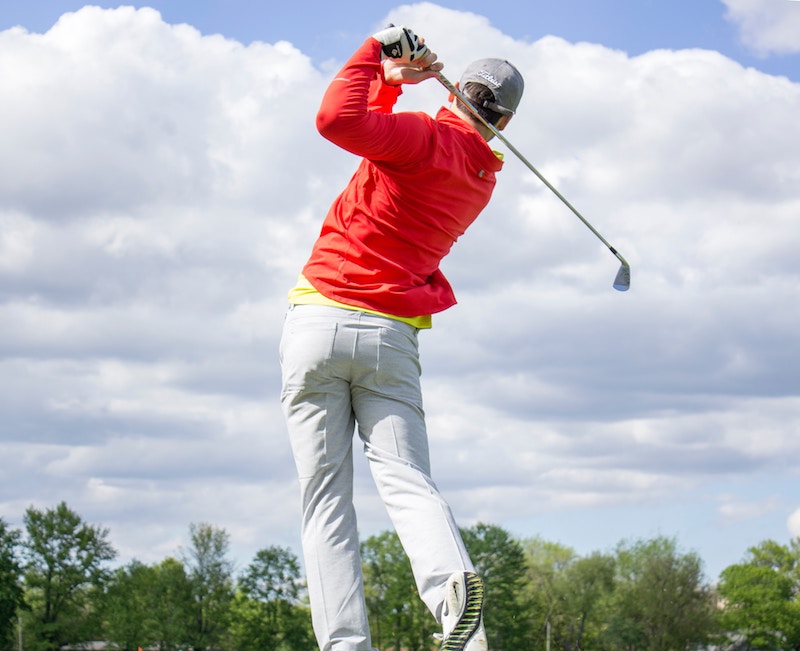 In our area, there are many active, retired, and veteran Military members that deserve to be honored this holiday weekend. Sandestin Golf and Beach Resort will be hosting their Annual Patriot Golf Day Weekend from August 31 until September 3rd. They will be offer $25 rounds of golf on all of their championship golf courses including Raven Golf Club,Baytowne Golf Club, and The Links Golf Club. Golfers can call 850-267-8155 to book tee times at either course.
Sandestin will also be offering a special program at the exclusive Burnt Pine Golf Club for $70 rounds of golf for all Military members. This special will be available before 8 a.m. and after 1 p.m. Call 850-267-6500 to book your tee time at Burnt Pine.
Slick Lips Seafood & Oyster House
Derived from the nickname given to Amberjack who don't have any teeth, Slick Lips is a family-friendly seafood and oyster bar nestled in the picturesque Village of Baytowne Wharf. After spending the day at the Annual Baytowne Art Walk, come in to enjoy a delicious lunch or dinner in the cool dining room. The patio area also offers guests the option to bask in the evening sunset over the Village and listen to the live band playing throughout the festival.
Slick Lips' menu features locally caught fish, fresh ingredients, and an assortment of fresh oysters that you can't find anywhere else! Call (850) 347-5060 to make your reservation. Click here to view their menu.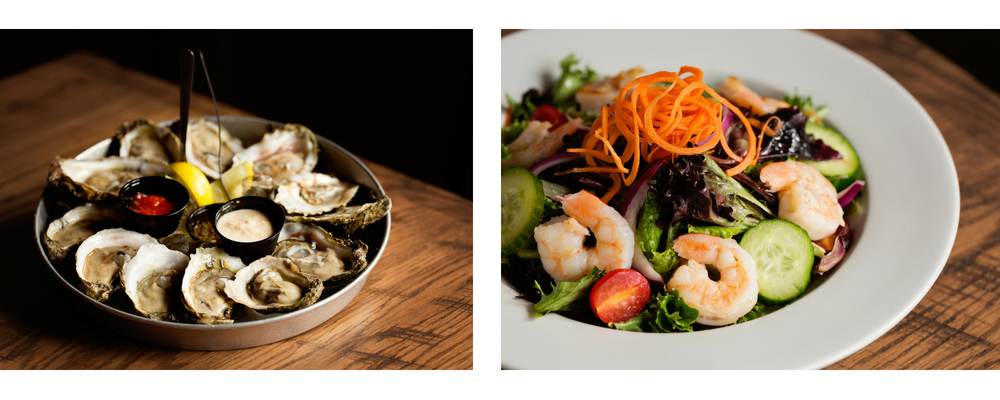 Hopefully this helped you figure out your Labor Day plans and hey, maybe we just introduced you to your next go-to dinner spot in the area! Even though it's time for the kids to head back to school, summer vacations are now memories, and lazy days of lounging are behind us, we hope you celebrate one last time to kiss summer goodbye and wave hello to fall!