Century 21 Blue Marlin Pelican Agent Featured in #1 New Release Book on Amazon
Destin, Fla. (April 4, 2018) – Century 21 Blue Marlin Pelican is pleased to announce that local agent, Jordan Dennis, is among nine Century 21 agents across the country to be featured in Amazon's #1 new release, Winning Real Estate: 9 Secrets to Success from Leading Pros.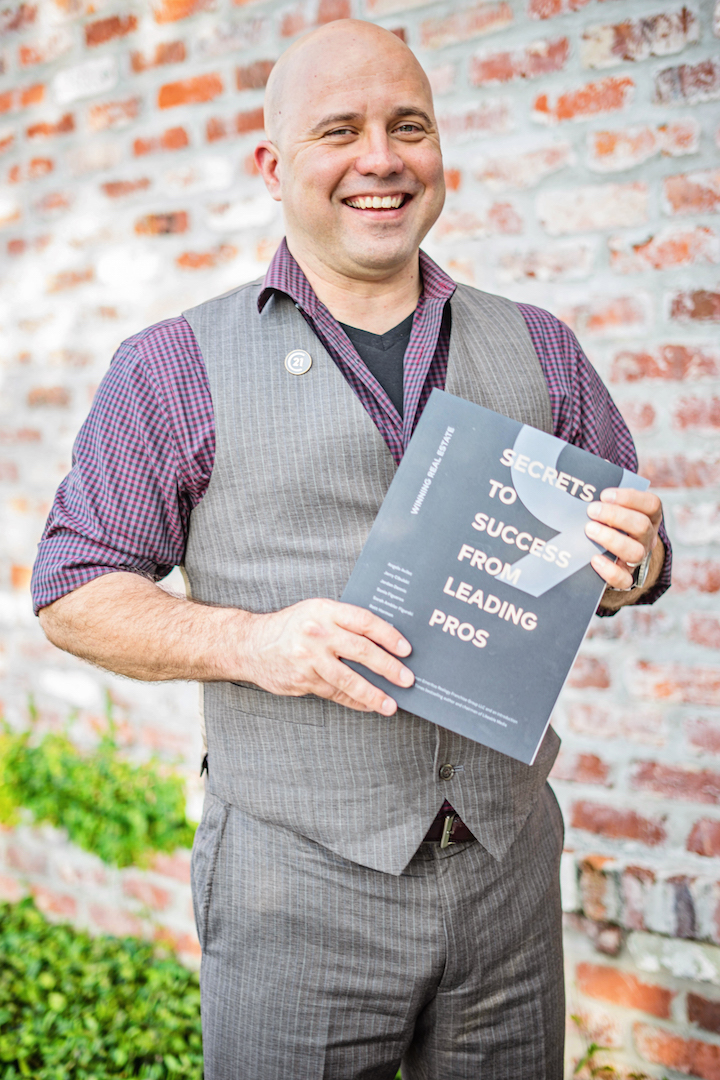 Exploring how to grow your sales with winning tips from nationally recognized Century 21 Real Estate Agents, Winning Real Estate: 9 Secrets to Success from Leading Pros has been a #1 New Release on Amazon in the Buying & Selling Homes category since its release date of March 8, 2018. Individually chosen by Dave Kerpen, a New York Times best-selling author and CEO of Likeable Media, Dennis, along with eight other Century 21 agents, were selected specifically to write a chapter about their expertise in a unique market. "Chapter 4: Winning Facebook" delves into Dennis' proficiency in the sumptuous harmony of social media and real estate.
"Receiving the call to work on this exceptional book was an experience I will never forget," says Dennis. "The best example of team work that I have ever been a part of was working with other Century 21 agents on this book."
Dennis, originally a Los Angeles native, moved to the Emerald Coast in 2012. After 17 years in the military, Dennis made the transition into real estate in 2009. His passion and experience in the Marine Corps were key in aiding him to find a niche for military buyers and homeowners in the real estate business. Dennis has now been practicing real estate for over eight years, making his presence as a real estate agent in the area even more prevalent through his proficiency in marketing through social media platforms.
Winning Real Estate: 9 Secrets to Success from Leading Pros can be purchased on Amazon at winningrealestatebook.com. To learn more about Jordan Dennis, please visit www.facebook.com/jordandennisrealestate or call (850) 420-4274.
One of the area's fastest growing real estate and vacation rental companies, Century 21 Blue Marlin Pelican continues to seek new realtors as well as homes and condos throughout the Emerald Coast to expand their real estate portfolio. For more information, contact Johnathan Hughes or Jerry Sullivan at (850) 837-7800.
Photo by Amy Louise Real Estate Photography