I really lucked out this year! Not only did my birthday fall on a Friday, but it also involved a staycation at one of my favorite local resorts, The Henderson. My birthday also ALWAYS falls on or around Mother's Day/Mother's Day Weekend, which is always fun because my mom and I usually celebrate together.
A bonus surprise to the weekend was my older brother (Ryan) ended up coming home to surprise my mom for Mother's Day which she had absolutely no clue about! He was trying to surprise me as well, but he knew with my planning/scheduling personality I would need to know he was coming. This worked out perfectly because we had dinner reservations that Friday night at one of my other favorite local spots – Beach Walk Café, nestled in The Henderson's sister property, the Henderson Park Inn. Since my dad had to unexpectantly travel to Hawaii, my mom, older brother, and I got to dine like Kings and Queens, feasting on decadent filet mignon, seafood, and fresh ingredients.
First, we started out with some good old-fashioned family bonding: cocktails! Each of us got our favorite – Cosmopolitan for Mom, Old Fashioned for Ryan, and Margarita for me. While Beach Walk is best known for their vast array of wine, they're talented staff also knows how to whip up the perfect drink.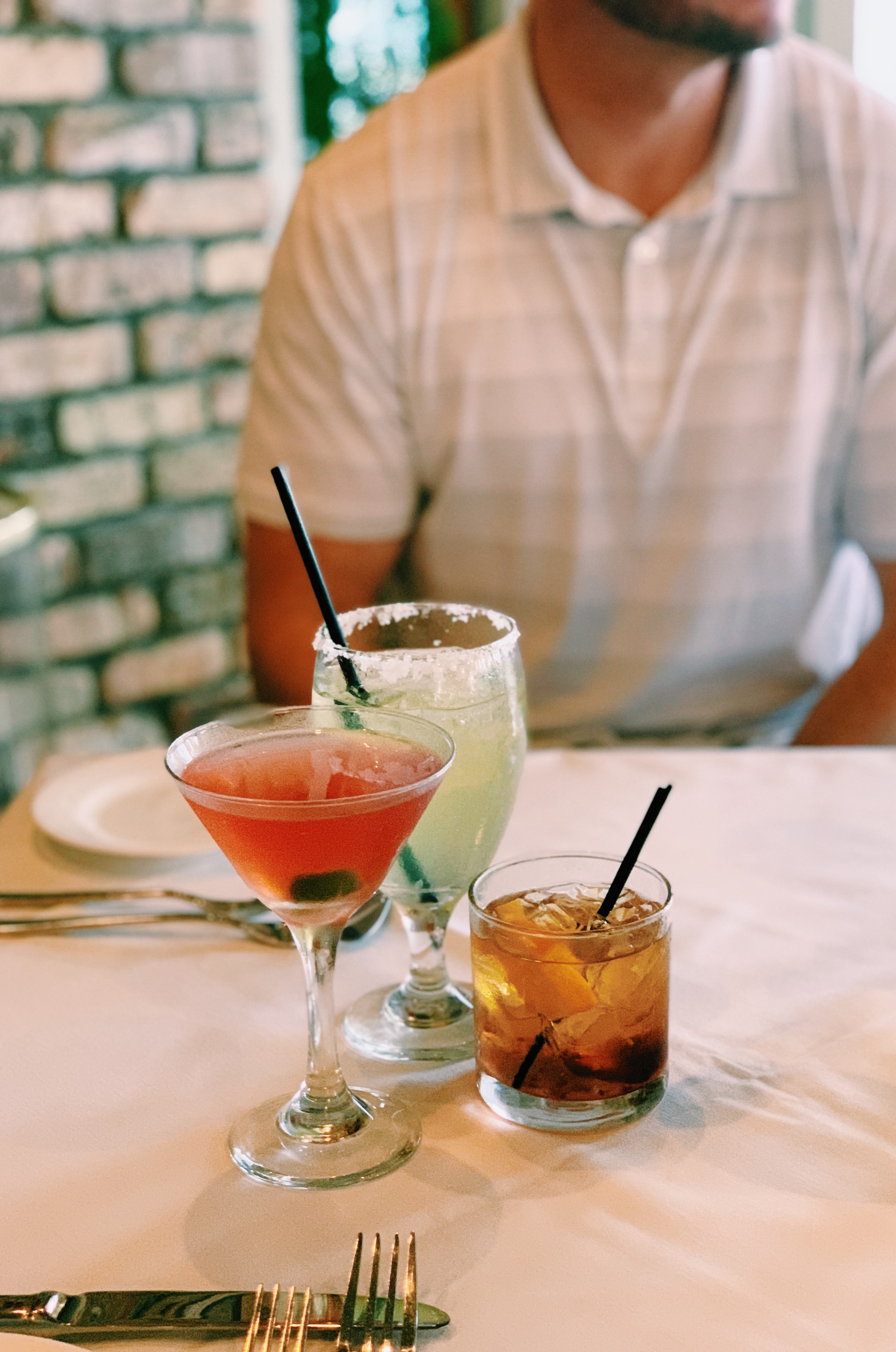 Our appetizers arrived at the perfect moment. Even though my mouth was watering, I snapped a quick pic to capture the stunning Crab Cake and Fried Green Tomato Caprese Salad *(mouth waters again typing this)*. The first bite of any dish is always the best, however bite after bite these dishes tasted better and better!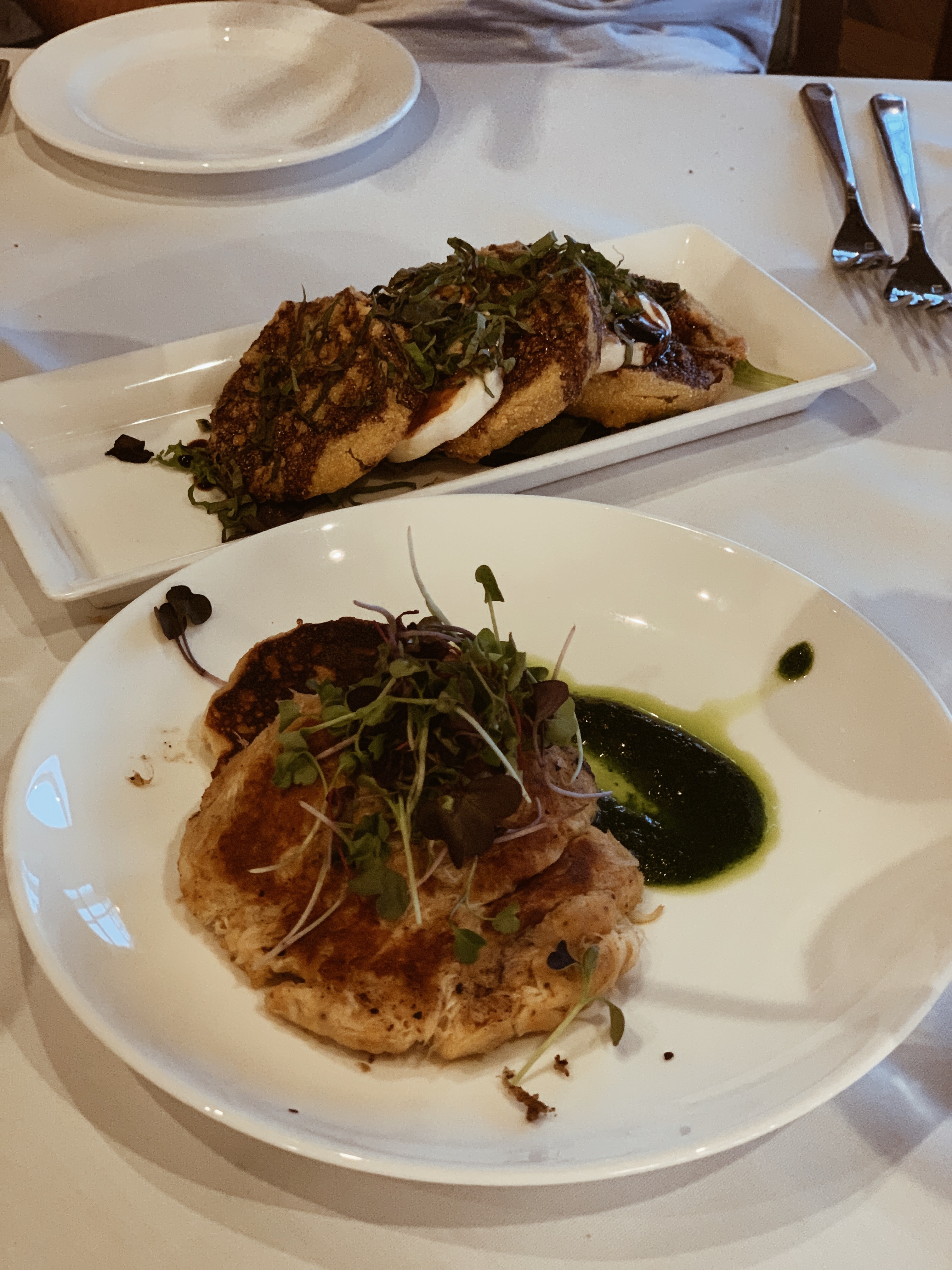 How cute is momma?! With a glass of red wine in hand, we were ready for dinner! Mom decided on the Grouper Vince, which I was lucky enough to sneak a bite of.  The fish was fresh, perfectly cooked and recommended by our wonderful server Rochelle.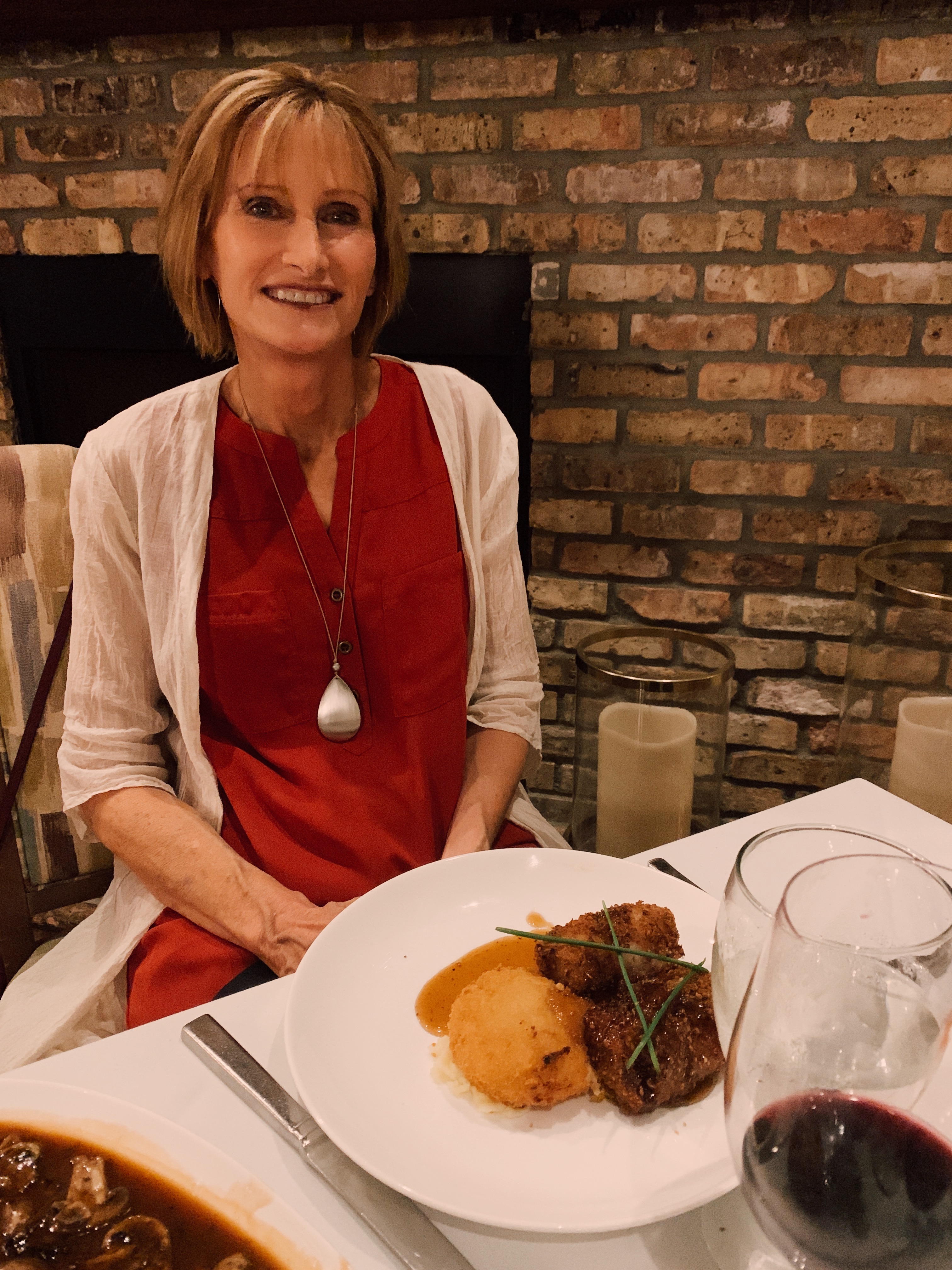 Ryan wanted to go all out (even though it wasn't his birthday) and got the Surf and Turf! A beautiful tail of lobster laid upon an even better cut of filet. The smell of butter lingered through the air as his rich plate of food was brought in from the kitchen. He managed to finish the entire dish, which was impressive to say the least!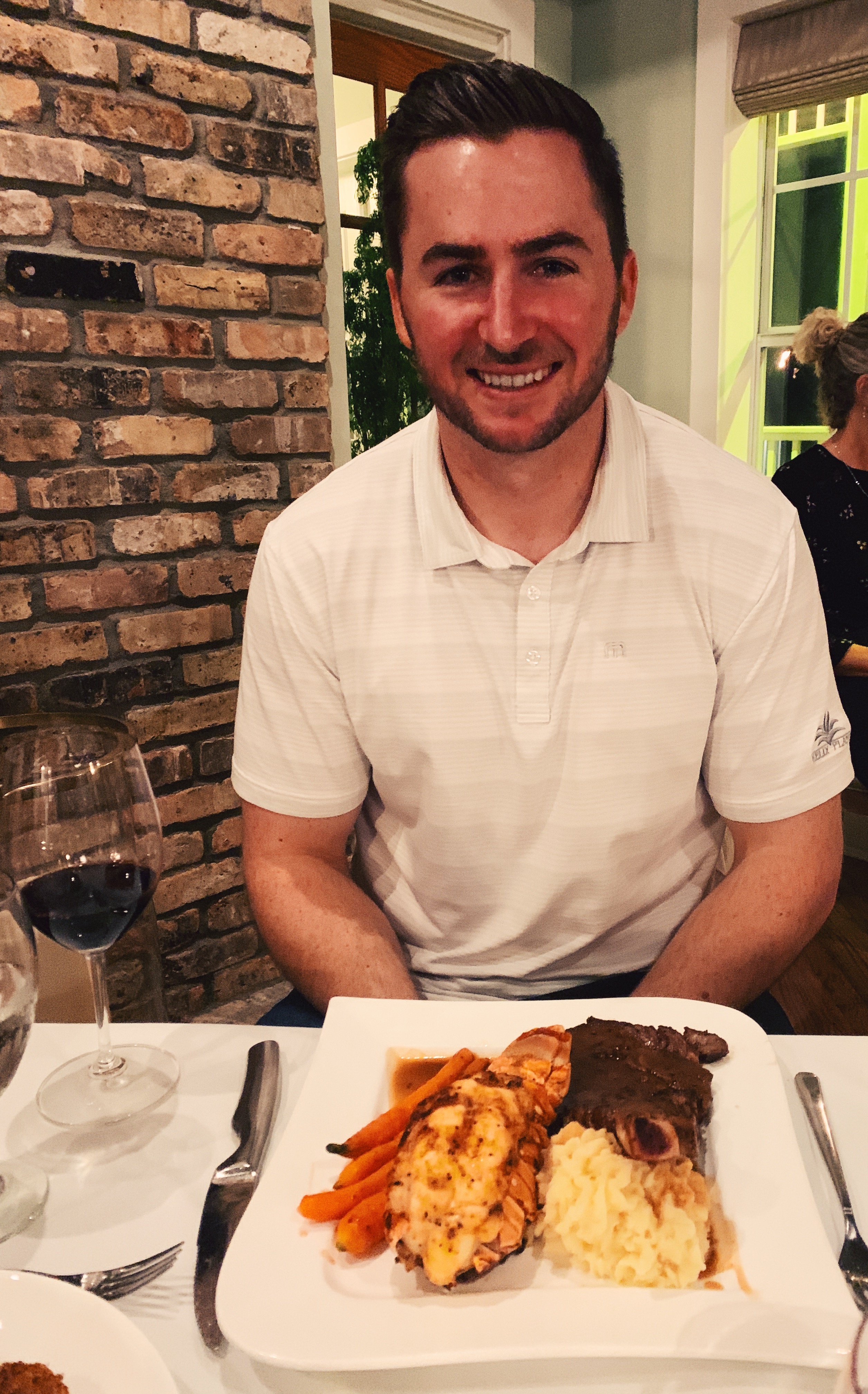 I went with the Beach Walk Filet, a personal favorite that I get time and time again, but never fails to please my taste buds.  The lobster mac and cheese and grilled asparagus were the perfect partners in crime for this classic dish. Our dinner was finished off with two red roses for the ladies and a bag of dessert to-go.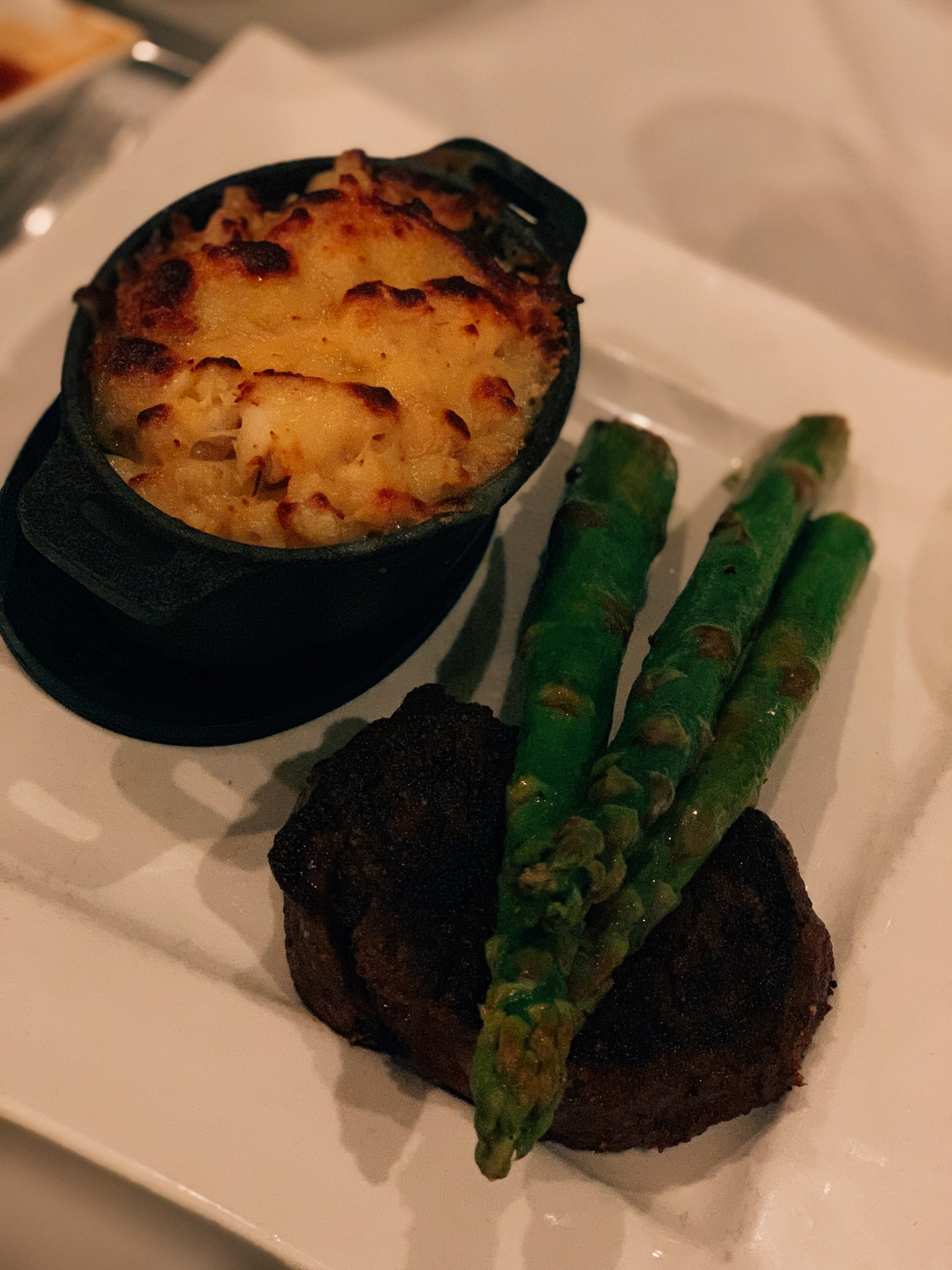 After stuffing ourselves full, we needed to walk off some of our dinner before diving into dessert. We headed back to our hotel room, changed into our PJs, and climbed in bed to enjoy our Key Lime Pie. The buttery crust, tart filling, and sweet raspberry sauce was the perfect palette cleanser before turning in for the night.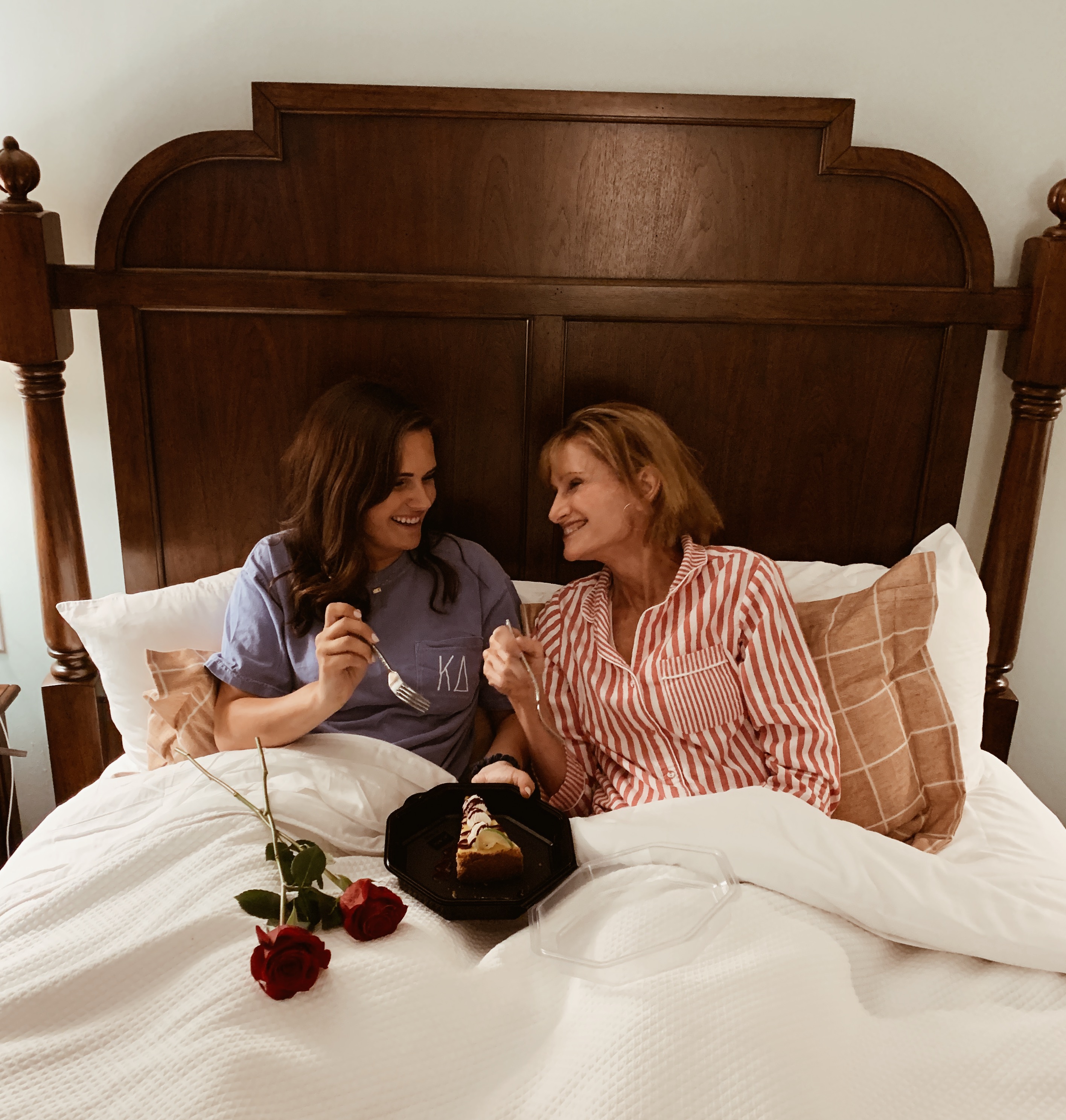 Reflecting back, we had a quintessential birthday dinner overlooking the beautiful sugar white sand beach behind Henderson Park Inn. Beach Walk's cozy, private atmosphere was ideal for our small family and was quiet enough for us to sit, enjoy and catch up without feeling rushed. If you are looking for a TRUE local spot to dine, then Beach Walk Café is the way to go. You're able to connect with your server and you'll even get a friendly visit from their new front of house manager and local celebrity, Michael McIntosh, before dinner is over. Summer is starting, and the restaurant will be booking up, so hurry and call now to book your table for your next celebration or Friday night dinner.