On Sunday, May 12, The Henderson Beach Resort and Spa hosted the second Sweet Sunday event, titled "A Mother's Day Market," anchored by The Honey Hutch. The event drew locals to the resort who celebrated moms while showcasing local artisans, and most importantly, raised a total of $3,000 for The Sonder Project.
Mother's Day Sweet Sunday boasted a wide variety of local vendors from all trades, including 30A Barks, Anne Hall Designs, BEYOND214, Clean Juice, Gnarley Fish Prints, Happy Silk Scarves, K. Witherspoon Collection, Lil' Plant Shop, Mary Ellen DiMauro, Merry Beth Myrick Designs, Soireé, Swell Pops, and The Salty Sparrow.
The event centered around The Honey Hutch, a mission driven company founded by Destin local, Amy Wright. The merchandise sold throughout the afternoon ranged from hand-dyed scarves, homemade dog treats, and artwork to organic popsicles, honey-infused candles, and succulent plants.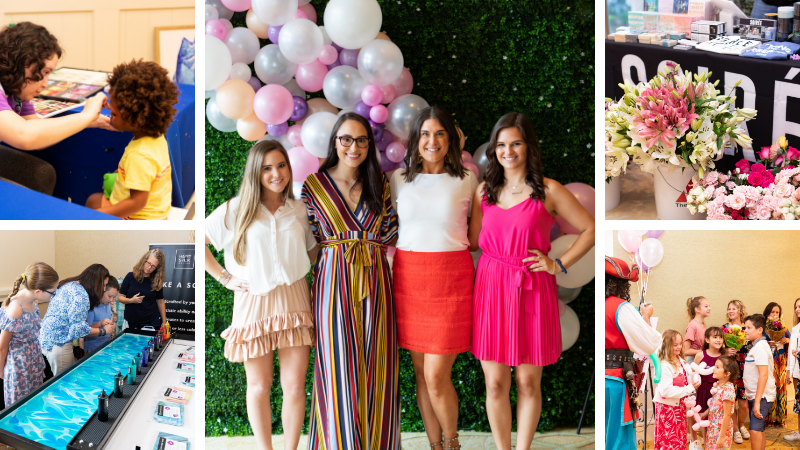 Moms and their families mingled between the Destin and Dunavant ballrooms, each festively decorated with pink, coral and lavender balloons adorned with purple crepe paper flowers balloons, provided by Mingle. The "Mom-osa" bar served festive sips while patrons strolled their way through the various vendors and listened to live music by Sarah Anne and the Sunshine Band. Moms were treated to chair massages from The Henderson's Salamander Spa, while the kids got their faces painted or made a Mother's Day craft with Abrakadoodle Art Education. The whole family was able to commemorate the day in front of the photo wall provided by Proffitt Home Services.
The Henderson is a four-story, 170-room resort hotel situated between the Gulf of Mexico and the Henderson State Park, 200 acres of pristine nature preserve. Featuring beautifully-appointed guest rooms, spa rooms and suites; two refreshing pools, gardens, a relaxing day spa, fine and casual dining, children's activity zone, and private beach access, The Henderson offers the ultimate guest experience. In an effort to bring both locals and visitors to the resort, The Henderson created a series of signature events, including Sweet Sunday, to host throughout the year. By partnering with local artisans, curators, and nonprofits, The Henderson is able to showcase true local talent and businesses along the Emerald Coast.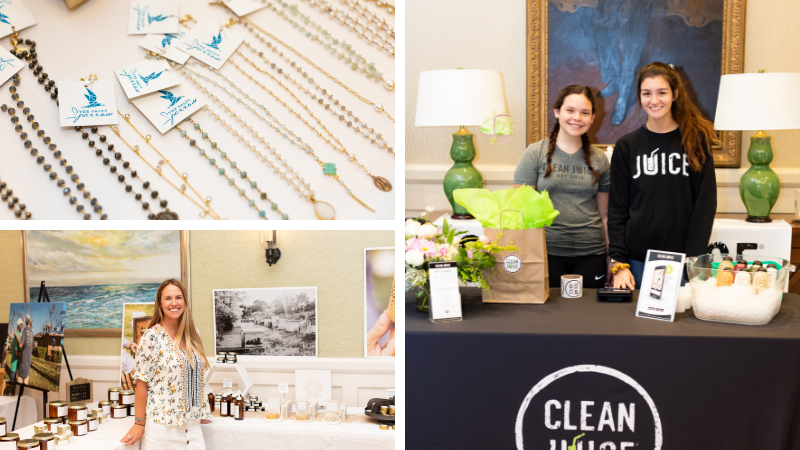 Through generous donations from event goers and participating vendors, as well as the newly added silent auction, Sweet Sunday: A Mother's Day Market raised $3,000 for The Sonder Project, a global non-profit charity that focuses on strengthening communities through food security, clean water, housing and education. After Hurricane Michael, The Sonder Project has also had an enormous local impact on the affected areas by raising money, clearing debris, and working with volunteers, local businesses and contractors to help households recover. The money raised will directly benefit The Sonder Project's efforts in the Panhandle and beyond.
The Henderson Beach Resort and Spa would like to thank the vendors who participated in Sweet Sunday as well as those who donated additional services to the event including Abrakadoodle Art Education, Alissa Aryn Commercial Photography, Eloquent Signs, Land • Air • Sea Productions, Mingle, and Proffitt Home Services.
The next Sweet Sunday will take place this fall on October 13, 2019 and again on December 8, 2019 for a signature Holiday Market. If you would like to participate in future Sweet Sundays, please email mayra@proffittpr.com.