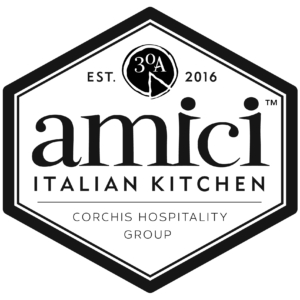 amici 30A Italian Kitchen Announces New Talent in the Kitchen
Chris Mack joins amici 30A as Sous Chef 
INLET BEACH, FLA. (October 17, 2016) – amici 30A Italian Kitchen, coming to 30Avenue Fall 2016, continues to grow with the addition of Chef Chris Mack as Sous Chef.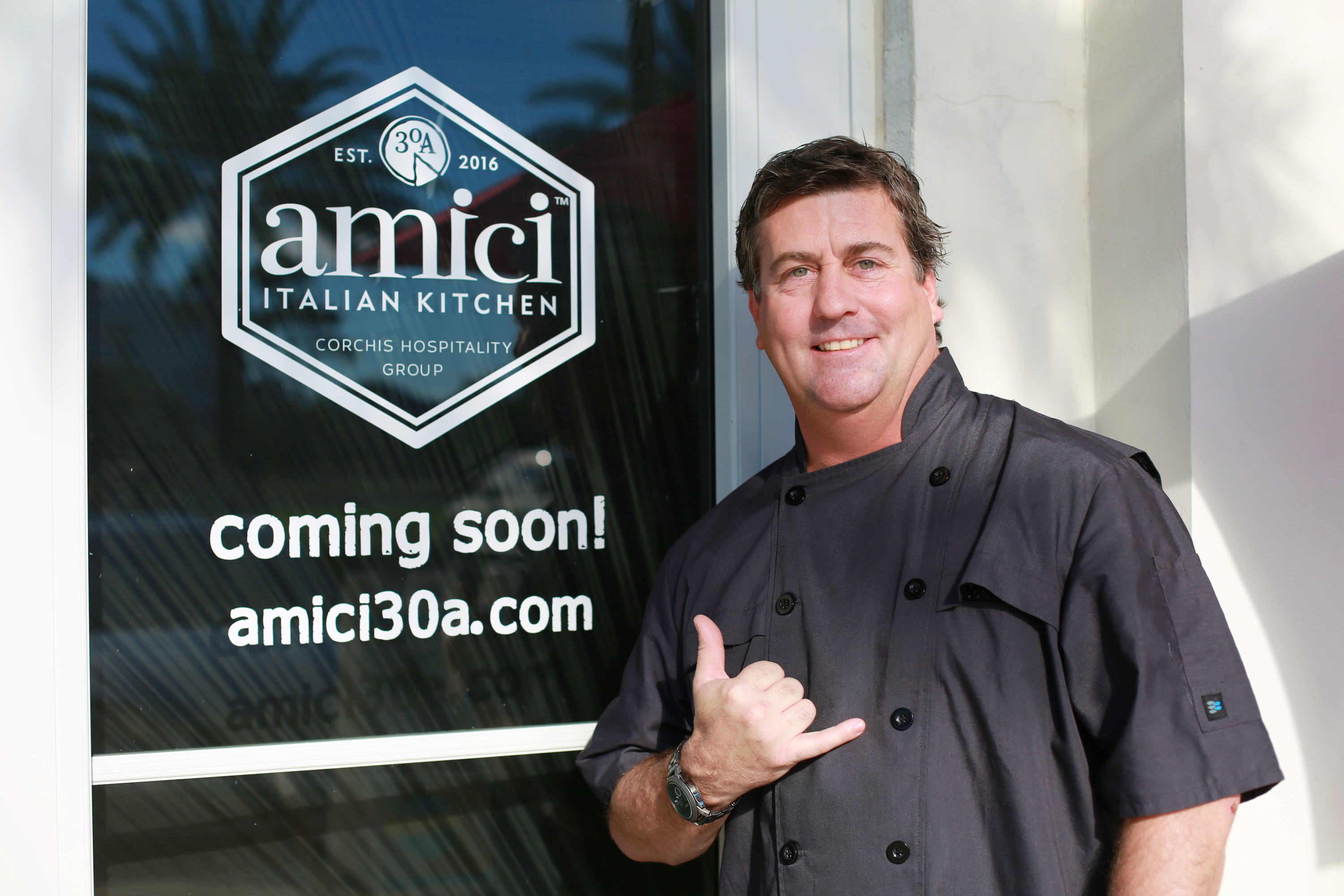 No stranger to the Emerald Coast, and a number of well-established restaurants in the South Walton area, Chef Chris Mack joins the amici 30A Italian Kitchen team with an impressive resume. Originally from Maryland, Chef Mack has worked in the kitchen at Pandora's Steakhouse & Lounge in Grayton Beach, Florida, and V Seagrove, formerly located at the corner of Scenic Highway 30A and County Highway 395.
Having inherited his passion for cooking from his father, Chef Mack started in the kitchen at an early age. While his family spent summer vacations on the outer banks of North Carolina, Chef Mack's first job as a teenager was behind the scenes in the kitchen. A graduate of the Baltimore International Culinary Institute of Arts, his culinary talents and expertise will be undeniably a great addition to amici 30A and 30Avenue as a whole.
"I've been in the area for a while now, and it's exciting to see something like amici 30A coming to South Walton," said Mack. "The families' commitment to fresh products and showcasing local goods will surely have patrons coming back for more."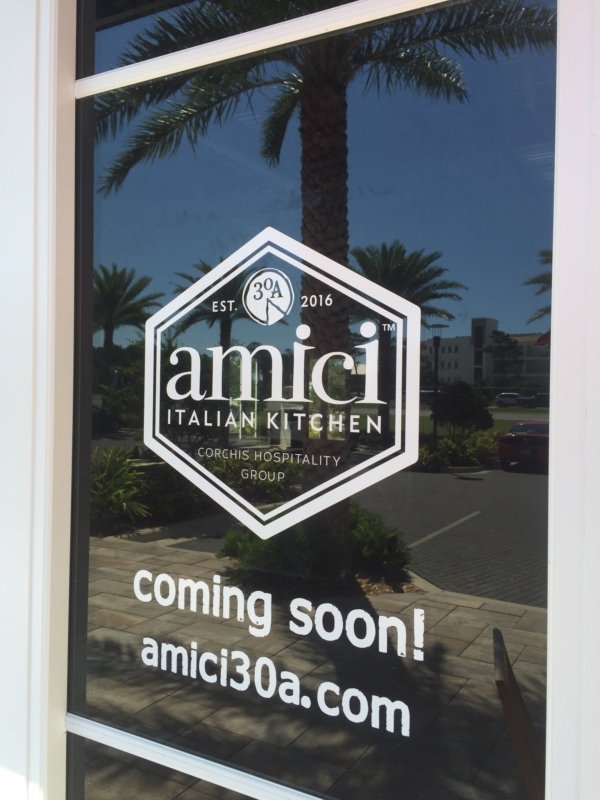 Construction, design and hiring continue to move forward at amici 30A. The Corchis family is set to open the Italian Kitchen Fall 2016, promising "friends, family and full bellies." The team is currently hiring cooks and managers. If you would like to be a part of their family, they want to hear from you. Please visit www.amici30a.com to submit your resume. The website is updated regularly with open positions.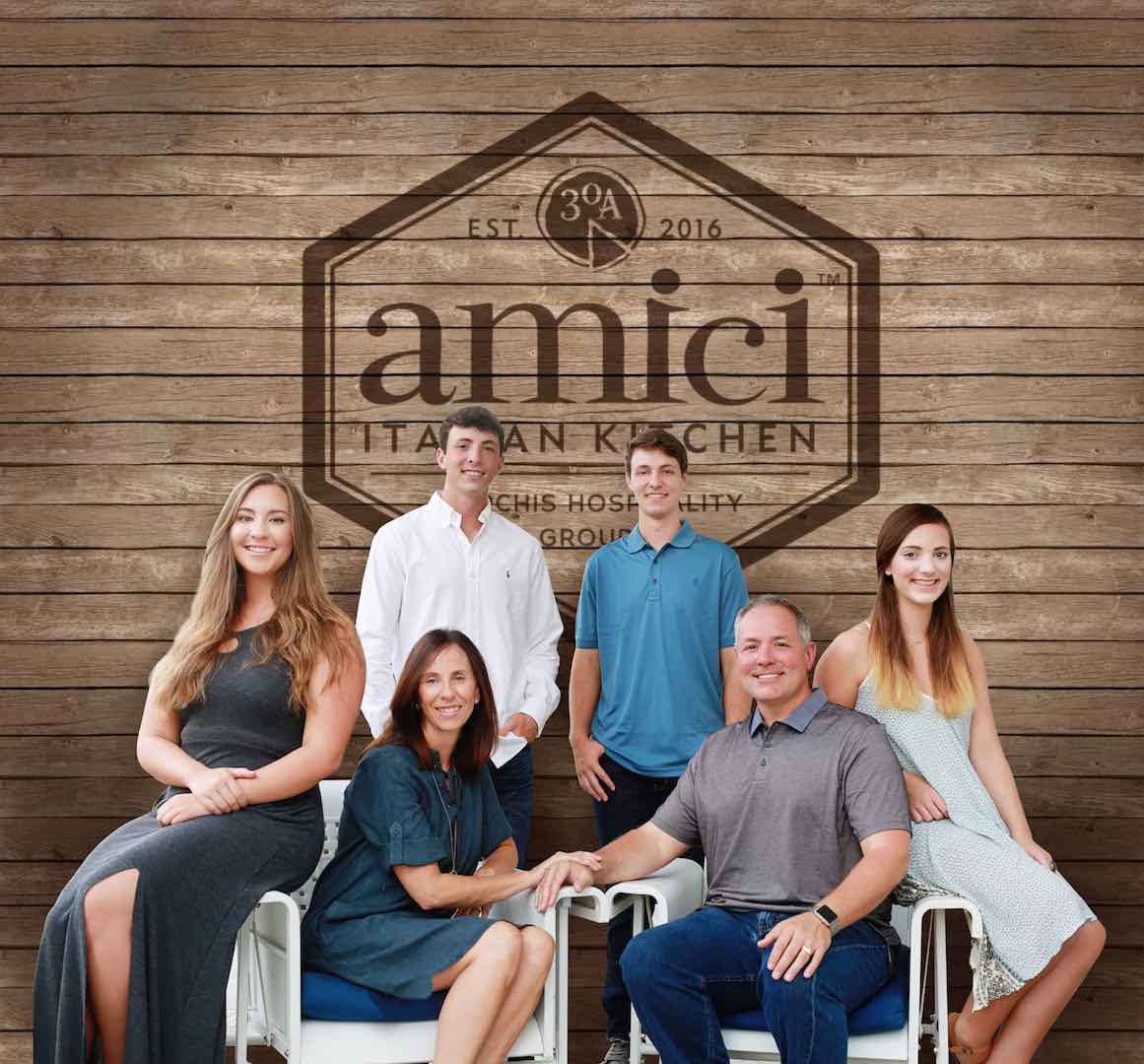 Photo of Chef Chris Mack by Hunter Burgtorf of alwayshunter.com.
###
About amici 30A Italian Kitchen
Offering authentic Italian cuisine with a flair for celebration, amici 30A Italian Kitchen uses only the best ingredients to prepare fresh and handmade dishes cooked to order in a lively exhibition kitchen. Featuring a Marsal Pizza Oven, guests can enjoy garden fresh salads, Italian small plates, signature dishes, and an array of gelato flavors in a welcoming, family-style atmosphere. The restaurant offers a number of unique and inviting dining areas perfect for families, couples and large celebrations. Located at the heart of 30Avenue on the corner of highway 98 and scenic highway 30A, amici 30A boasts convenient access to the area's cultural events and shopping. For more information, please visit www.amici30a.com.