Proffitt PR is blessed to have a number of restaurant clients in our rolodex (old school term, but you get the point). Covering everything from Neopolitan pizzas to bountiful seafood steamers, our clients range in tastes! With the holidays right around the corner we wanted to give you some guidance on booking your holiday parties. All of our amazing clients offer catering and event venues. Continue reading to get those taste buds working…
(In alphabetical order as we can't pick a favorite….)
amici 30A Italian Kitchen: Offering authentic Italian cuisine with a flair for celebration, amici 30A Italian Kitchen uses only the best ingredients to prepare fresh and handmade dishes cooked to order in a lively exhibition kitchen. Featuring a Marsal Pizza Oven, guests can enjoy garden fresh salads, small plates, signature dishes, and an array of gelato flavors in a welcoming, family-style atmosphere. The restaurant offers a number of unique and inviting dining areas perfect for families, couples and large celebrations. Located at the heart of 30Avenue on the corner of highway 98 and scenic highway 30A, amici 30A boasts convenient access to the area's cultural events and shopping. 
Insiders Tip: Set to open this fall, start the trend and keep amici 30A on your radar for holiday parties. The beautifully decorated Italian Kitchen will undoubtedly become a quick hotspot for those in the know around #SoWal.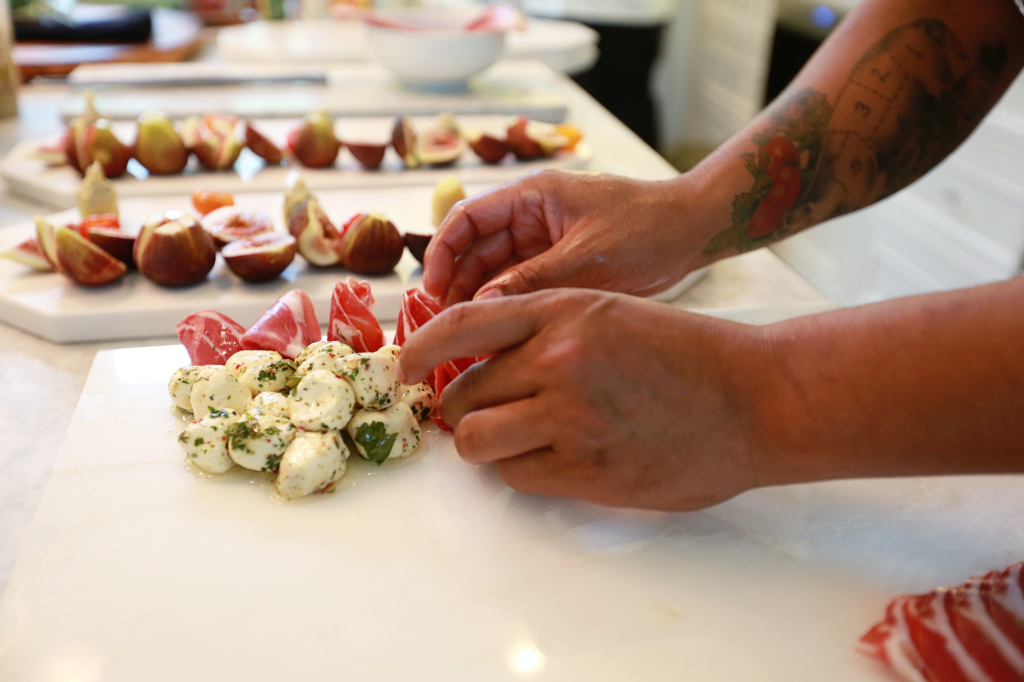 Brotula's Seafood House& Steamer: Located on the Historic Destin Harbor, Brotula's Seafood House & Steamer not only provides a beautiful dining experience, but the views are equally as impressive. Focused on steamed and boiled seafood, the dishes offer unique seasonings, flavored boiled waters, and finishing butters.  The renovated 5,500+ square-foot restaurant offers indoor and outdoor dining options that'll certainly make any holiday party unique. The ever changing menu and chef's unique creations ensure that your menu will be unlike any you've seen before. From fried green tomatoes topped with mozzerlla to the staple steamers, trust that your friends, family or staff will leave satisfied and in the holiday spirit!
Insiders Tip: Plan your party around fireworks on the harbor! Your guests will think it's part of your plan (wink wink)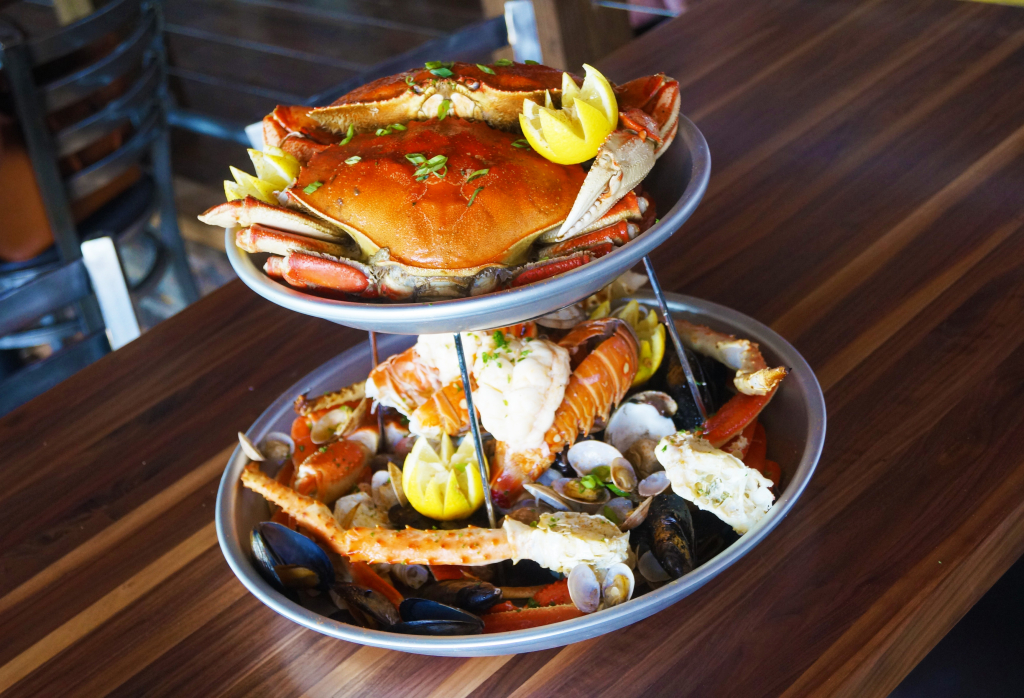 Jim 'N Nick's: Whether you are hosting a family party at home, a meeting at the office or a huge event wherever, one thing holds true: you'd better have something good for folks to eat. And nothing says you know how to host a shindig quite like Jim 'N Nick's Bar-B-Q. You can pick it up, they can deliver it, or they can bring our mighty BBQ rigs to the scene for fresh, festive and fragrant on-site cooking. We're also happy to help you create custom menus that fit your budget, style and specific dietary needs. Just give us a call and one of our catering consultants can help you craft an experience that's exactly what you need—nothing more, nothing less.
Insiders Tip: DON't skimp on the cheese biscuits. We repeat – DO NOT skimp on the cheese biscuits.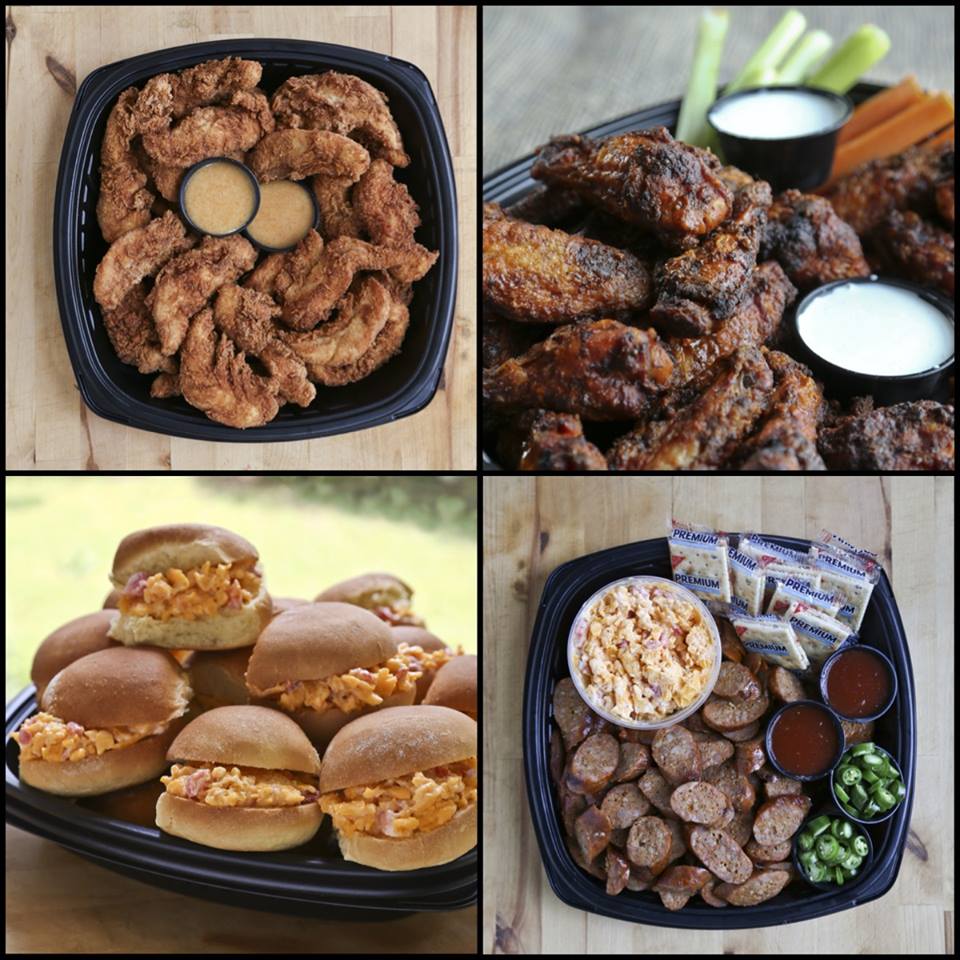 Marie's Bistro: Marie's Bistro is a popular, family owned and operated spot for parties in South Walton. Day time is pretty laid back at Maries, but when the sunsets that is when the party starts! Live music, amazing happy hour specials and the locals make this one energetic spot. Marie's caters business lunches, events, weddings, and more, with a menu that is diverse and beautifully presented. Suggested menus for breakfast, brunch, lunch, hors d'oeuvres, dinner and dessert are provided, and custom menus are available, too. Marie's coordinates pick up, delivery and setup, and they can even host events in the restaurant.
Insiders Tip: Explore your options! Don't pigeon hole your party into one style menu. Marie's Bistro offers e-v-e-r-y-t-h-i-n-g from breakfast to sushi. This is the time to party, not the time to be borrringg.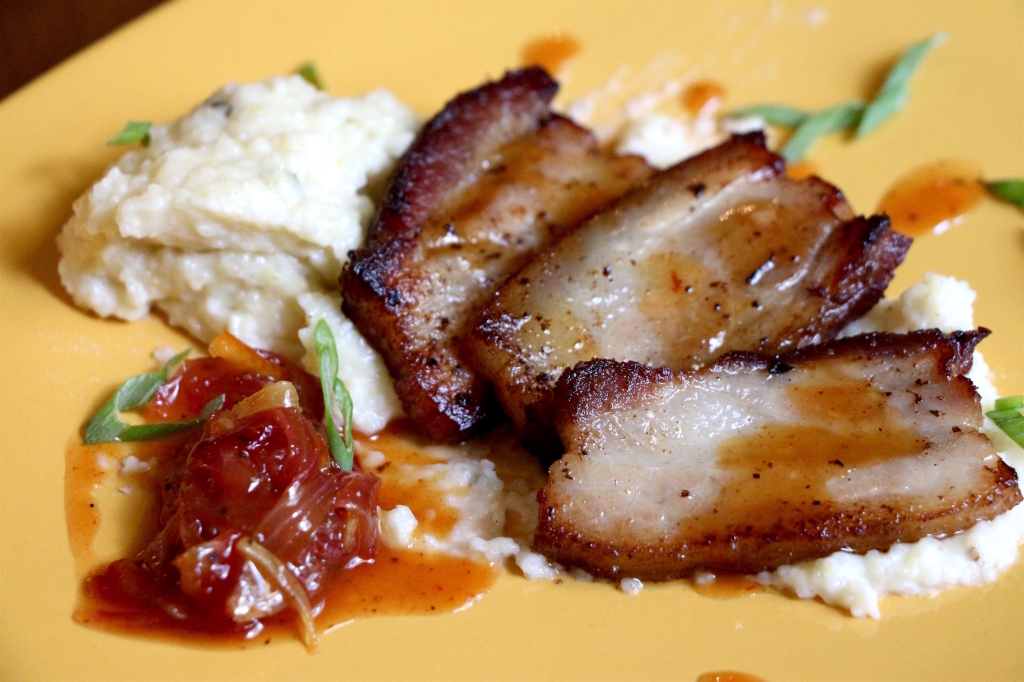 Marlin Grill: Located in the epicenter of The Village of Baytowne Wharf at Sandestin Golf and Beach Resort, Marlin Grill prides itself on serving the finest seafood and steaks on the Emerald Coast. Noted for their culinary talents and award winning wine list, Marlin Grill serves the freshest seafood straight from the Gulf of Mexico along with 28-day dry-aged steaks cooked over a wood-burning grill. Marlin Grill's guests are invited to dine outdoors on the expansive veranda, which overlooks the event green and concert stage, or in the rich mahogany dining rooms with floor to ceiling windows indoors. Marlin Grill is the ideal spot for a memorable dining experience while enjoying the sights and sounds of the exciting Village activity! For private events, the upstairs dining room seats approximately 50 guests and features a beautiful aerial view of the Village. Did we mention Marlin Grill's holiday decor? This beautiful setup makes your decorating job E-A-S-Y!
Insiders Tip: BOOK NOW! Marlin Grill fills up fast, and it's no wonder – do you see this decor?!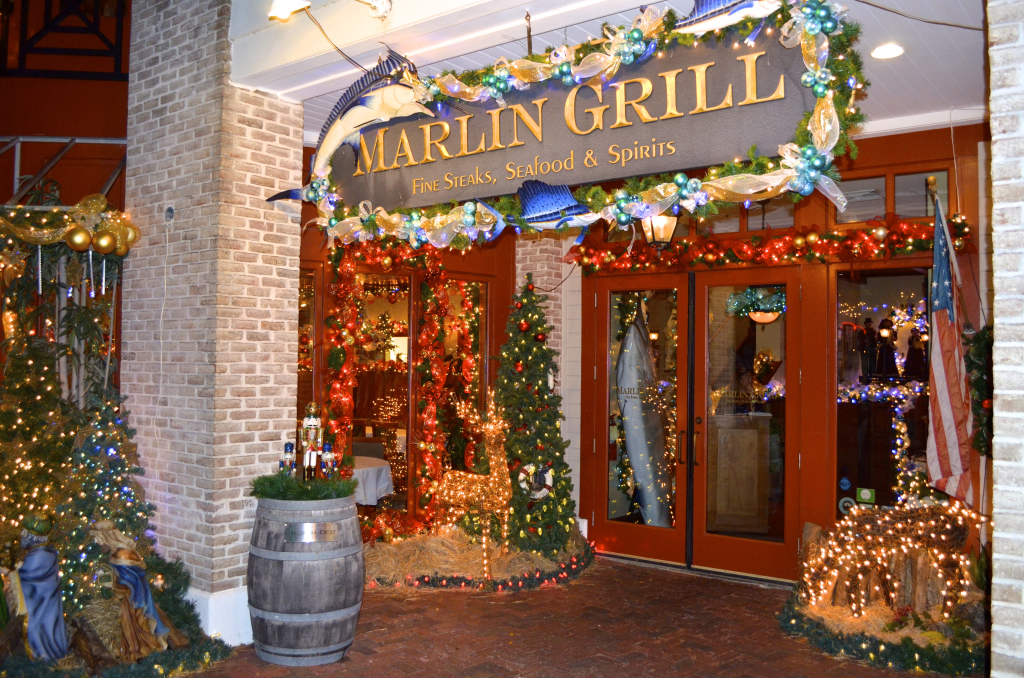 Old Florida Fish House: Located in the heart of Seagrove Beach, Old Florida Fish House prides itself in providing a family friendly, casual dining experience serving daily Gulf fresh seafood specials and the best sushi on 30A. Old Florida Fish House's guests are invited to sip mouthwatering cocktails or an ice cold brew and dine inside or outdoors at The Porch, more fondly known as the locals' hidden gem. The screened in porch features a full service bar, big screen TV's, and panoramic views of Eastern Lake. With seating for over 200, Old Florida Fish House welcomes parties of all sizes and is the perfect celebration venue from birthday parties to weddings. For over a decade, Old Florida Fish House has proudly featured local live music, special events and South Walton's most sought after dining experience.
Insiders Tip: Ask for a window seat! Located DIRECTLY on Eastern Lake, Old Florida Fish House offers a dining view that is rivaled by few along 30A.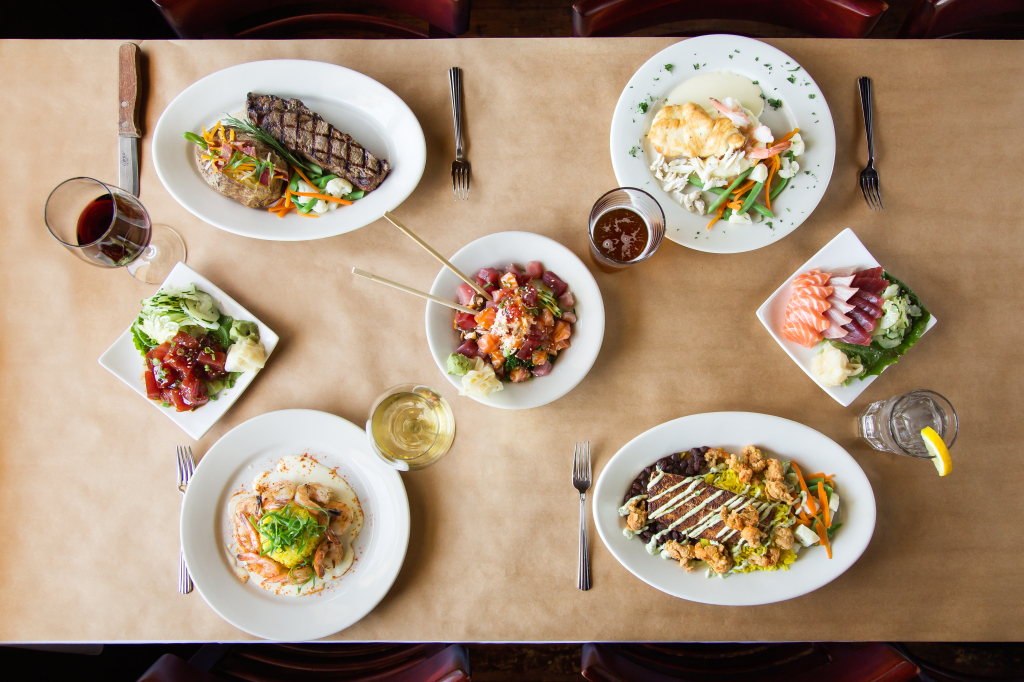 Sunset Bay Cafe: Sunset Bay Cafe, located near the Linkside Conference Center in Sandestin Golf and Beach Resort, offers a casual dining experience ​with panoramic views of the Choctawhatchee Bay. Open daily for breakfast and lunch, Sunset Bay Cafe is a family owned and operated restaurant serving the finest in locally sourced ingredients including fresh produce and sustainable seafood, delivered daily from the docks in Destin, Florida. Beautifully plated dishes showcase innovative twists on the classics including the Hilbilly Benedict with panko fried cheese grits in place of an English Muffin, topped with a perfectly poached egg, house made Hollandaise and the pièce de résistance fried chicken.​ The ideal backdrop for any celebration from rehearsal dinners to weddings, Sunset Bay Cafe offers seating that accommodates up to 200.
Insiders Tip: If the weather is nice consider taking your party outdoors! Did someone say Happy Hour on the patio? Sunset Bay Cafe offers a beautiful patio with sweeping views of the Bay. Beside it's "winter" in Florida. It's never THAT cold.