Time for another recap of our Hustle In Heels! This blog will recap the sweltering month of July and what #ProffittPR was up to!
As you may know we represent a number of clients along Florida's Emerald Coast who are tied to the tourism industry in some way. That being said, the beginning of our July (and most summer months) are pretty quiet as our clients are busy making guests happy! This time is crucial for us at #Proffitt PR. We use the "quiet time" to start strategizing "off-season" events that we can put into place as soon as clients start to embark on shoulder-season!
First things first, lets remember one of our most favorite holidays falls in the month of July – INDEPENDENCE DAY! Thank you to all of the men and women who serve our great nation. Freedom certainly is not free.
Following the 4th of July holiday we got back into the swing of things at the office.
July 11 - We are the first to admit our job takes A LOT of #hustle, but with the hustle comes the rewards. We are busy working with amici 30A Italian Kitchen, amici is Italian for "friends" and fondly known as amici 30A, coming to 30Avenue this Fall! In addition to the build out process of the physical location, the Corchis family is also working on the build out of their deliciously Italian menu! We love construction, but this, THIS is the fun part! We got to sit in and taste some of the amazing items that will be on the menu. After a handful of meatballs, mounds of pasta and one test kitchen meal we're happy to say #amici30A is closer to bringing friends, family and full bellies together in #SoWal.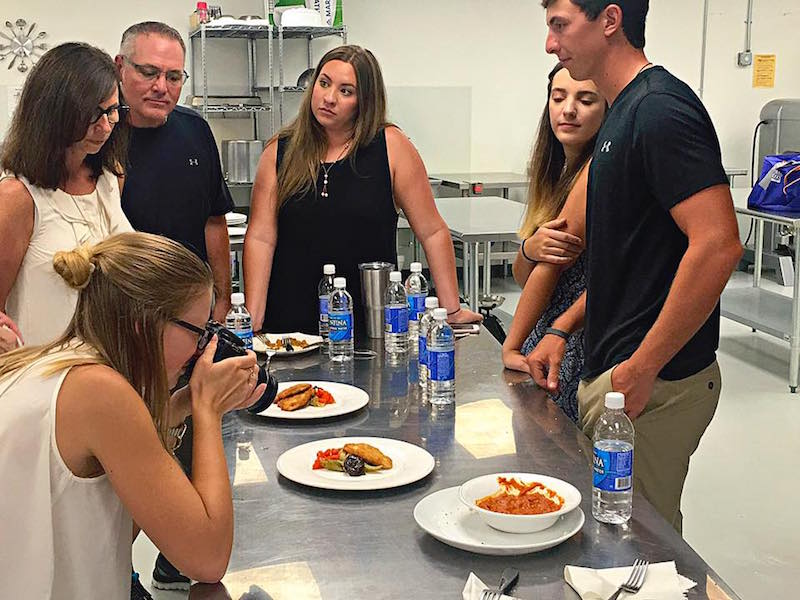 July 12 -Â We're lucky that often times our client meetings are at their restaurants. Case and point – Brotula's Seafood House & Steamer. A MAJOR perk of knowing, loving and working with the #Brotulas crew is their second restaurant Jackacudas at HarborWalk Village. For this month's catch-up meeting with Chris and Tyler we decided a change of venue was in order and met at the sassy sister restaurant serving up some FIRE sushi.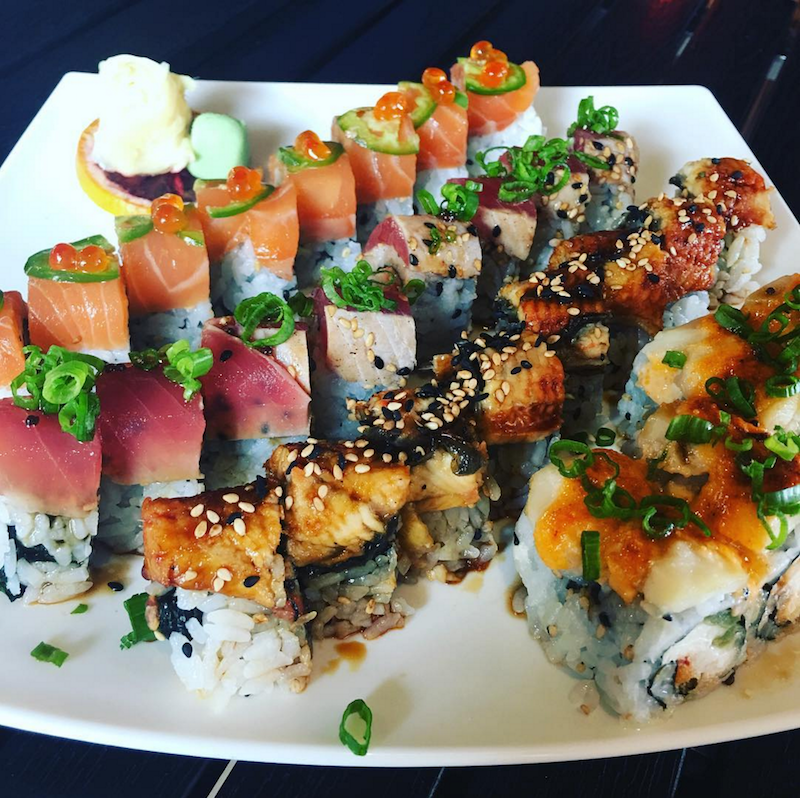 July 13 - Another day, another great lunch! We were excited to help coordinate the Walton Area Chamber of Commerce Power of Networking Luncheon with our client, Old Florida Fish House! It was a packed house for this networking luncheon as attendees had the opportunity to meet the candidates for both Congressional and State seats for our district. A little bit about Old Florida Fish House - Located in the heart of Seagrove Beach, Old Florida Fish House prides itself in providing a family friendly, casual dining experience serving daily Gulf fresh seafood specials and the best sushi on 30A. Old Florida Fish House's guests are invited to sip mouthwatering cocktails or an ice cold brew and dine inside or outdoors at The Porch, more fondly known as the locals' hidden gem. The screened in porch features a full service bar, big screen TV's, and panoramic views of Eastern Lake. With seating for over 200, Old Florida Fish House welcomes parties of all sizes and is the perfect celebration venue from birthday parties to weddings. For over a decade, Old Florida Fish House has proudly featured local live music, special events and South Walton's most sought after dining experience.
July 14 -  #ProffittPR was excited to attend the 30Avenue Merchant Meeting on behalf of one of our newer clients, amici 30A Italian Kitchen. 30Avenue has an impressive collection of merchants and we're exited to hear about the exciting events they have coming up. Stay tuned to their events calendar.
July 15 -Â RECAP! #ProffittPR enlisted the help of Pure7 for our Grand Opening & 5 Year Celebration in May. Well their amazingly talented and oh-so charming videographer Alan LeBlanc said we should get some behind-the-scenes shots of us at work! Say no more, Alan. LIGHTS, CAMERA, ACTION! We're excited to share the final product with you soon….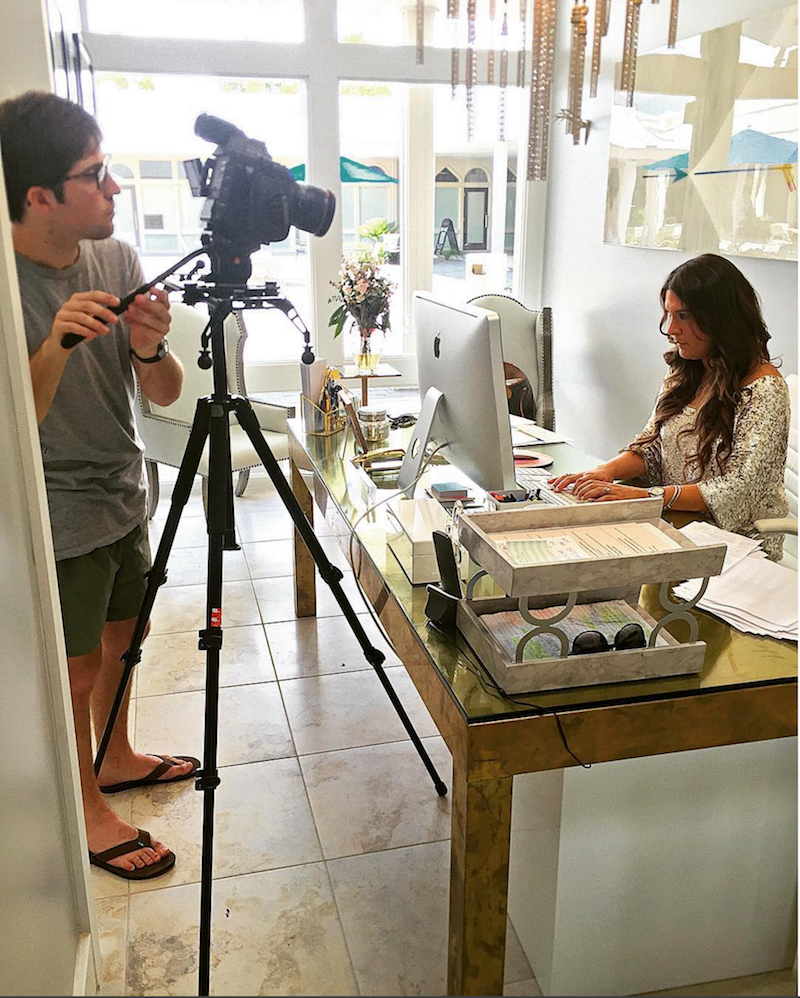 July 19  – It was time for our annual #ERforPR check up! So the girls loaded up and dashed over to Hilton Sandestin Beach Golf Resort & Spa for the FPRA – Northwest Florida Coast Chapter's luncheon. Good news! #ProffittPR received a clean bill of health. Thanks to the keynote speaker, Roger Pynn of Curley & Pynn Public Relations for asking the question "What Do You Know About Your Audience?".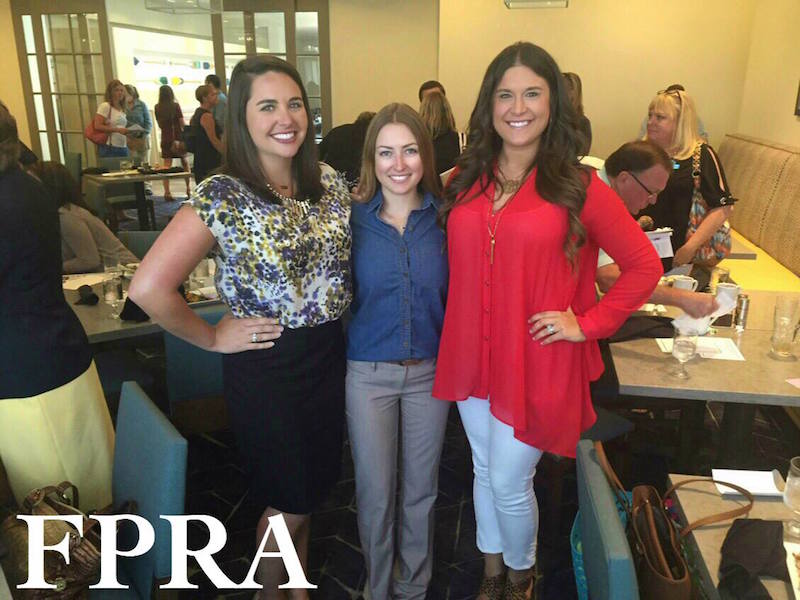 July 20 – 22 – SEE recap of Jessica's Business Empowered presentations!
July 21 – 2/3 of the team got to business AFTER hours with the Walton Area Chamber of Commerce at Marie's Bistro.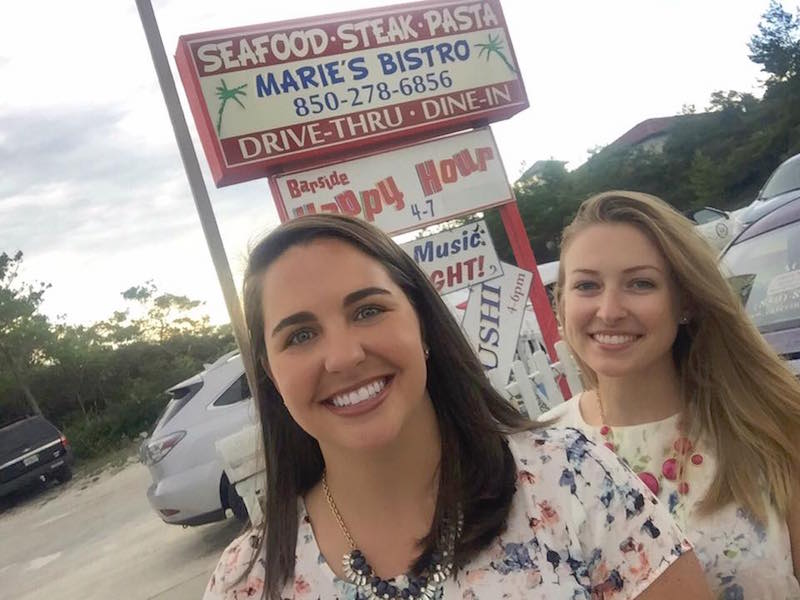 July 21 -Â Obviously the team had to divide and concur this night. Jessica was one of the hostesses for Mel Ponder's Meet & Greet at La Paz Destin.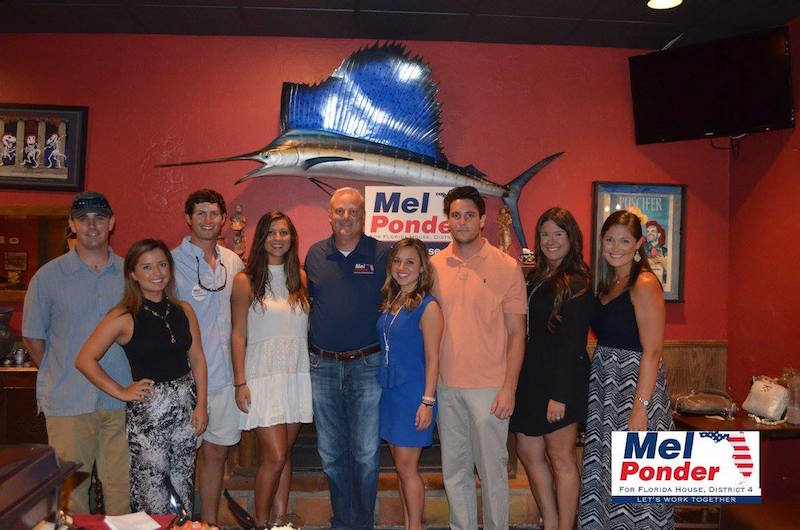 July 26 – We had a GREAT meeting with one of our community charities, Emerald Coast Children's Advocacy Center. #ProffittPR was proud to help the #ECCAC with their inaugural Wiggin' Out For A Cause held last year at V. LALA Galleries, so of course we were totally on board to help with the 2nd annual event. SAVE THE DATE – October 13, 2016 at V. LALA Galleries in 30Avenue. A little about this event – This entertaining ladies night out is filled with libations, food, fun, music and happenings. Upon arriving, ladies will select a mystery swag bag with a unique on-loan wig inside. She will then be whisked away into the style lounge to transform her look with hair and make-up touched up by area stylists including The Grove Salon, Morgan King Makeup, Serenity by the Sea, Avantgarde and more. Ladies will go on to mix, mingle and partake in many activities throughout the evening, such as karaoke, photos with Epic Photo Co., and more. Make it a staycation thanks to our Official Lodging Partner, The Pearl Hotel. For a limited time, The Pearl will offer a special rate of $199 for Wednesday, October 12th and Thursday, October 13th. Kick off your charitable night with a complimentary drink ticket to Havana Beach Rooftop Lounge with your room booking. Visit ECCAC.org to grab your tickets and get our special lodging code.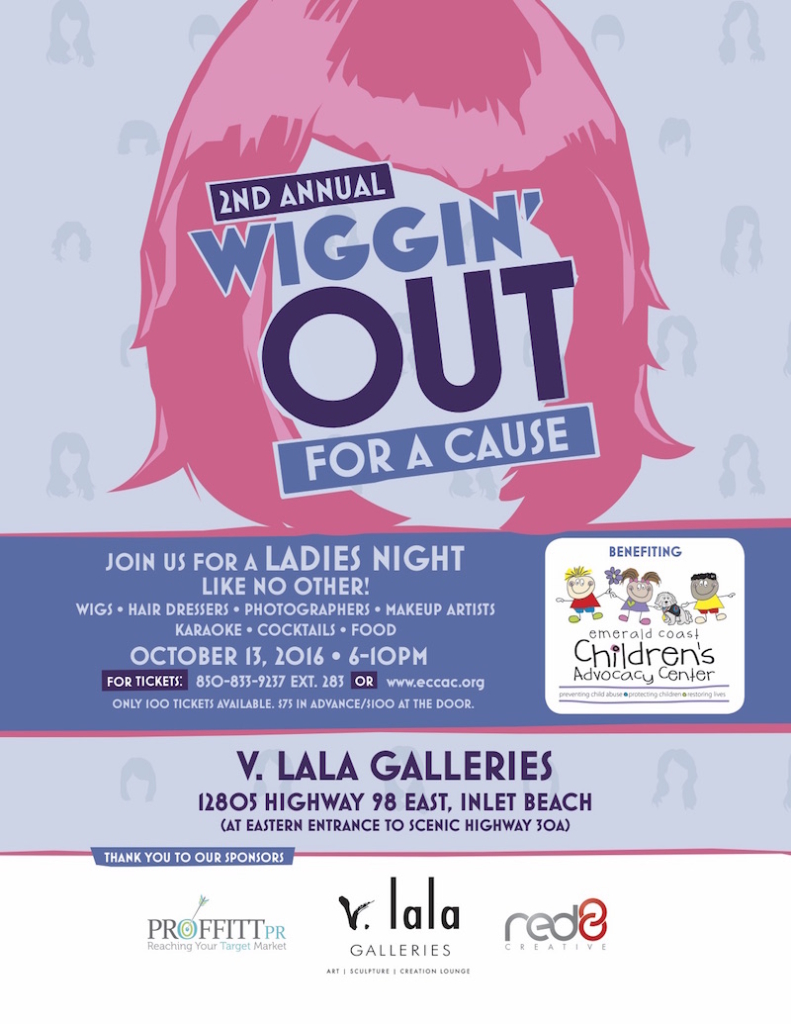 July 27 - We kicked off our heels and laced up our kicks for a good cause! We were excited to be a part of the Special Olympics of Walton County's 2 Mile Fun Run/Walk at NatureWalk at Seagrove. Hallelujah it was only 2 miles. We don't know if us (or our pups) could have handled much further! The ladies of #ProffittPR and Purpose Communications really enjoyed this fun work out, AND the Grayton Beer at the finish line!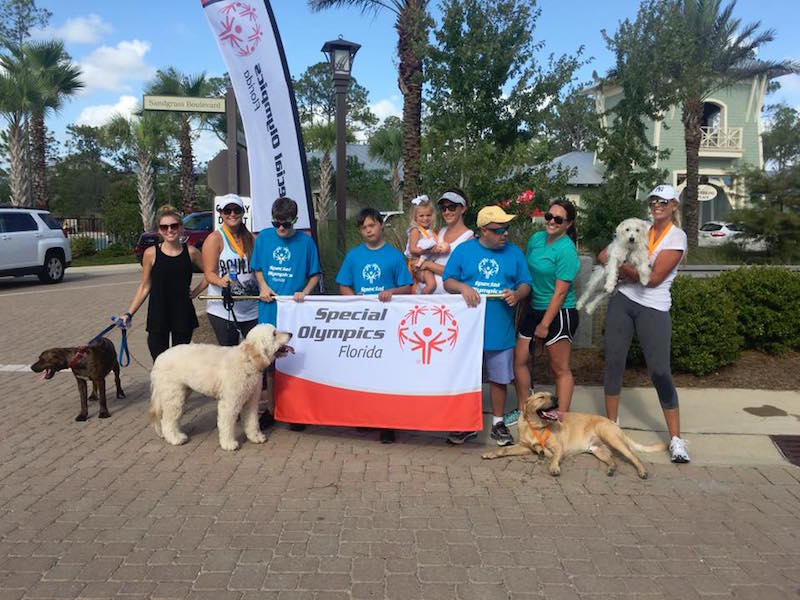 July 28 - #ProffittPR was excited to help coordinate one of our long standing clients Grand Opening! Dr. Amber Wiebe of Smileology – Santa Rosa Beach recently revitalized her Santa Rosa Plaza office with the help of the lovely ladies at Lovelace Interiors. Proceeds from this event benefitted Habitat for Humanity of Walton County, an amazing organization we have had the pleasure to work with a number of times before (including helping build their 40th home!). Representatives from the Walton Area Chamber of Commerce and Destin Chamber of Commerce were on hand to make it OFFICIAL with the snip of the ribbon. Then guests enjoyed live music by Hope Given, featured cocktails by Community Bank and #ProffittPR and hors-d'oeuvres from Dr. Wiebe's Santa Rosa Plaza neighbors; Christiano's Italian Restaurant and Pizzeria and Jon Seeling's 98 Bar-B-Que, and community partners Chick-fil-A of Miramar Beach, Florida. CHEERS to Dr. Wiebe and many more years of making smiles beautiful.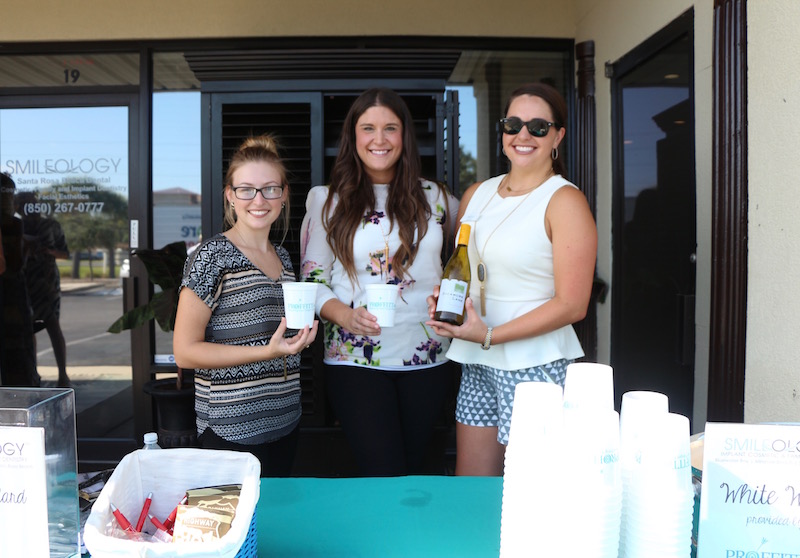 July 29 - As the saying goes "All good things must come to an end". While normally we don't believe this to be true (let the good times roll!) it was the case and point with our Summer Itern, Mary Hannah. Mary Hannah started school at the beginning of August so we had to say our goodbyes. We are forever grateful for Mary Hannah's help and hope to have her back occasionally when we need extra hands on deck! When asked about her experience Mary Hannah said, "Over this Summer I was able to meet many great people and learn how the marketing world works. Something I knew very little about before now! Being a high school student I feel like I was able to learn a lot from this opportunity and I realized that this may be a career field I would like to enter one day!  I was able to learn more about our local community by going out and taking pictures of restaurants and shopping centers. I enjoyed learning about the different professionals we have in this area that help make it such a great place to live. By watching Jessica , Chelsea and Bree I learned the importance of customer service and time management. I also learned how social media can be used as a tool to market new and existing businesses and promote new products. This Summer was an amazing experience and I learned many skills to help me in my future endeavors." Best of luck, Mary Hannah! Go kick Junior Year in the face!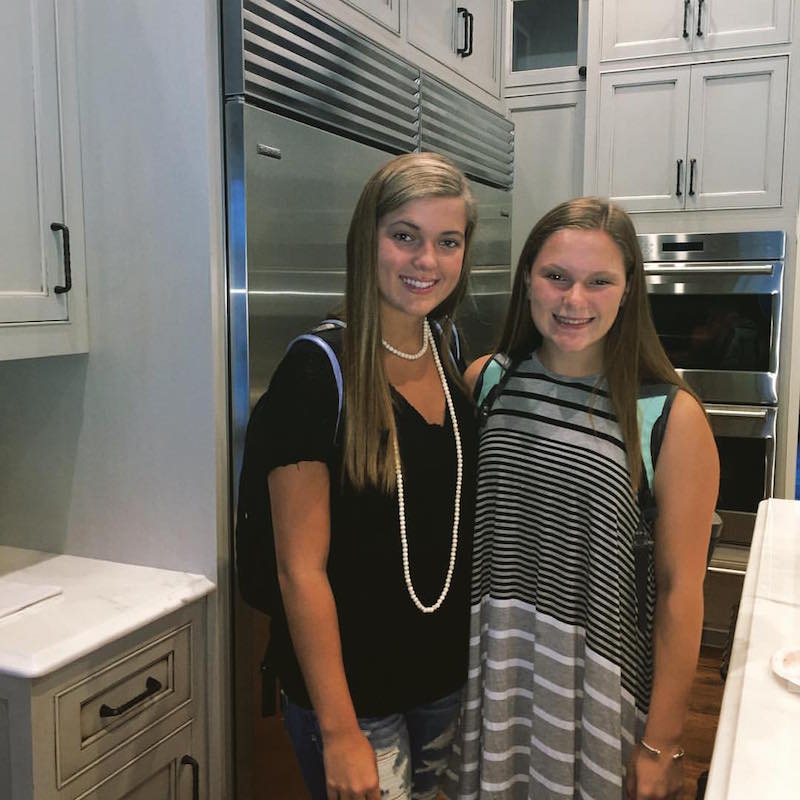 August 1 -  I know we're creeping into a new month, but this is JULY news! If you've been out of the loop, not looked up at billboard or are living under a rock – the amazing team at Costa Enterprises – McDonald's "McCafé with a Cause" at all of its McDonald's locations throughout Northwest Florida. For every McCafé coffee purchased on Mondays throughout the year, they donate 50 percent of their coffee proceeds to a different local charity each month. July's charity was the Boys and Girls Club of Northwest Florida.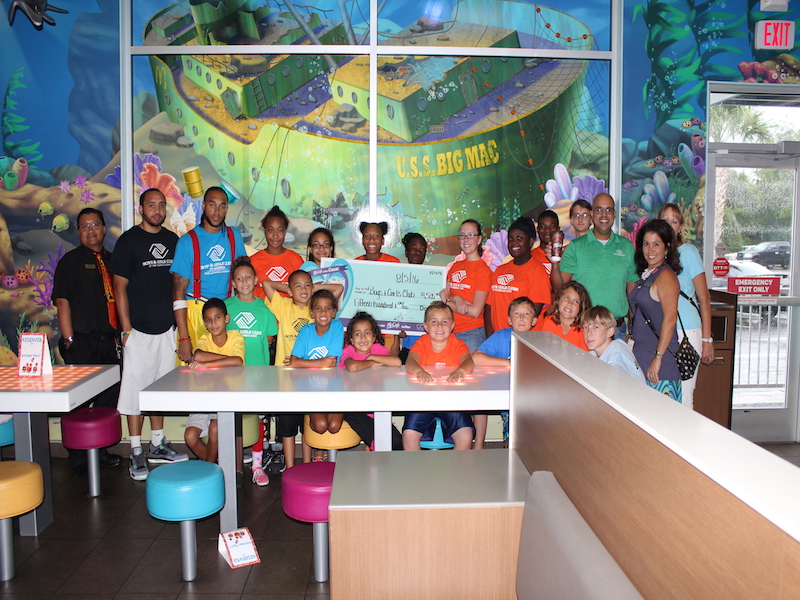 ….so in a nutshell that was JULY! We hope you were able to make it out to one of our events. If not, plan to attend something this month! We have a ton going on and are always keeping our followers up to date via social!