Proffitt PR Celebrates Five Years of Growth with Grand Opening of New Location
Tradition of Helping Emerald Coast Businesses with Public Relations, Social Media Management and Events Continues at The Market Shops
For the past five years, Proffitt PR has grown from being nurtured atop tables at local coffee shops and bookstores to now having a stylish brick-and-mortar location in Miramar Beach and over 25 clients of record representing the entire Emerald Coast.
Jessica Proffitt Bracken, president of the locally owned firm, and her team of three formally hosted a ribbon cutting and grand opening at Proffitt PR's new location at The Market Shops on Wednesday, May 25, bringing together over 300 friends and clients to celebrate five years of old-fashioned hard work.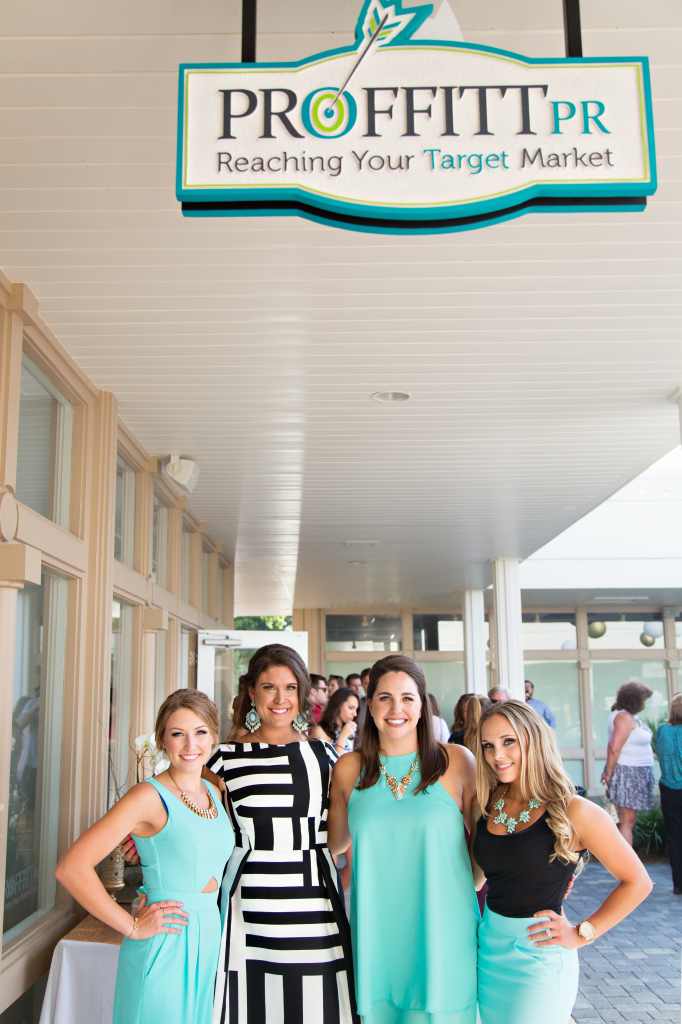 (Photo by Alissa Aryn Photography)
"In 2011, when I decided to venture out on my own to help businesses in our community better connect with their customers, I hoped that we would be here one day," Jessica said. "I started by attending every networking event on the Emerald Coast that I could, and now we've helped over 100 local, national and international brands create the brand recognition and social media presence they needed."
(Photo by Alissa Aryn Photography)
Representatives of the Walton Area Chamber of Commerce, the Destin Chamber of Commerce and the Greater Fort Walton Beach Chamber of Commerce were on hand for the celebration, which featured cocktails, beer and nibbles from Proffitt PR clients and friends including Brotula's Seafood House & Steamer, Jim 'N Nick's, Marlin Grill, Sunset Bay Café, Signature Catering of 30A, Grayton Beer Company and Chaste 850.
In keeping with the firm's playful mission of making all of its clients "look good," the first 100 attendees were given Proffitt PR selfie sticks. The event also featured live music by Rock The House, a photobooth by Epic Photo Co. (formerly Facetime Photobooth), and giveaways by Frill Seekers Gifts.
(Photobooth fun courtesy of Epic Photo Co.)
In addition to celebrating a milestone for the firm, Proffitt PR also rang in its anniversary with an important step forward for Chelsea Blaich, who started at Proffitt PR two years ago as the Digital Media & Public Relations Coordinator. Due to her diligence and continued growth as a key member of the team, Jessica said, Chelsea will now serve in a new role as Marketing Manager.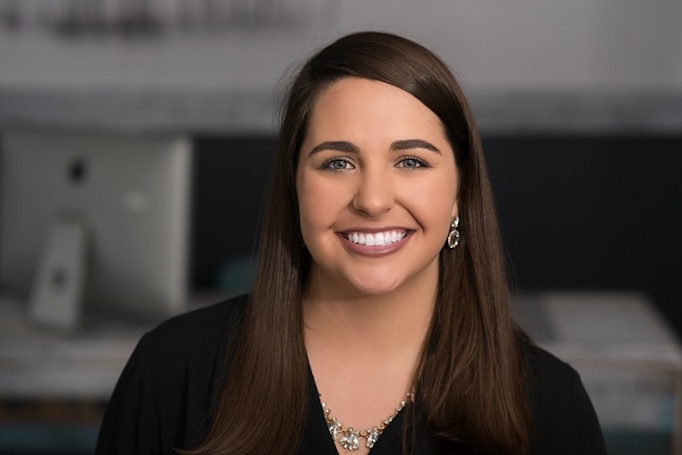 (Photo by MODUS Photography)
Bre Bailey, Marketing Assistant, and Nicki Sibley, Marketing Coordinator, round out the determined team at Proffitt PR.
"I would not be here without my team and without the support that we continue to get from the community for every initiative that we take on," Jessica said. "We have a passion for what we do, we work hard, and we truly deliver a custom approach to public relations, advertising, social media management and events you can't get elsewhere."