At the start of 2016, Emerald Coast Magazine asked our readers to share with us what fuels them by using #InspiredEC on social media. Over the past few months, readers have used the hashtag to share photos of beautiful artwork, weekend adventures, breathtaking sunrises, yoga retreats, tasty concoctions, marathon achievements and more.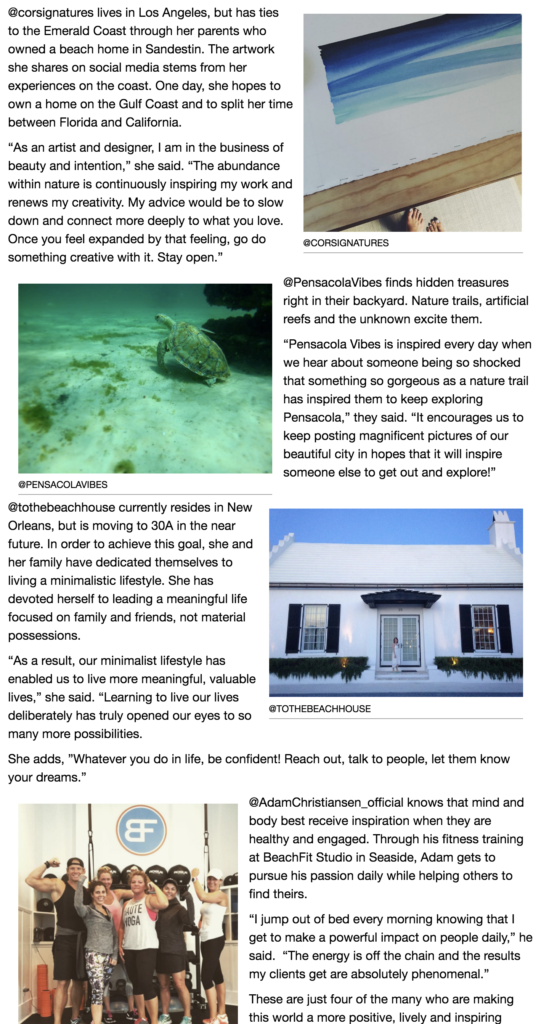 Check out some of our #InspiredEC moments.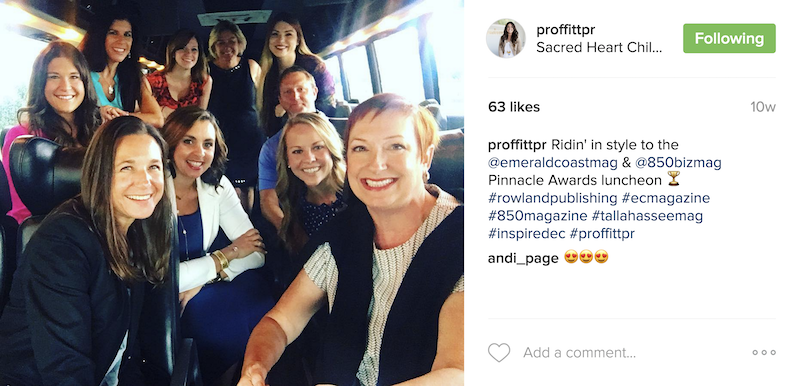 @ProffittPR checking in with #InspiredEC during the bus ride from @SoWal to #PCOLA for @EmeraldCoastMag + @850BizMag Pinnacle Awards.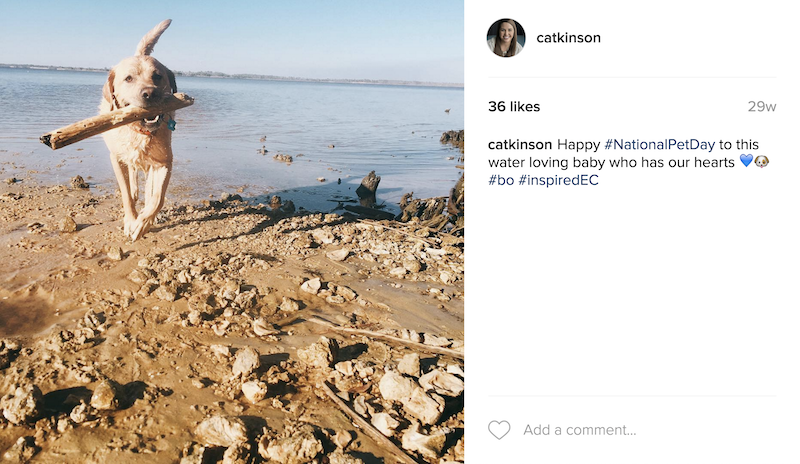 @catkinson is #InspiredEC during walks with her Yellow Labrador Retriever Bo!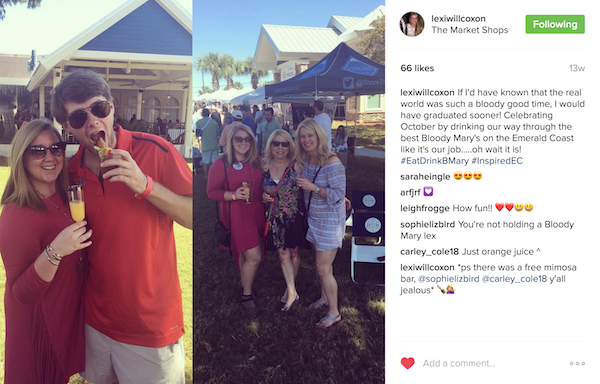 If I'd have known that the real world was such a bloody good time, I would have graduated sooner! Celebrating October by drinking our way through the best Bloody Mary's on the Emerald Coast like it's our job…..oh wait it is! #EatDrinkBMary #InspiredEC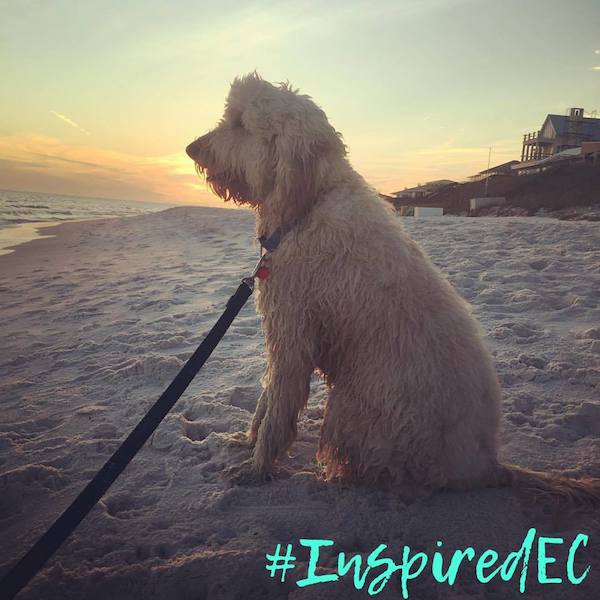 What started out as a way for Emerald Coast Magazine to share beautiful pictures of the Emerald Coast has become more than just a hashtag, it's a way to motivate people across the United States to live inspired! As the year comes to a close, the #ProffittPR team is looking back on our best #InspiredEC moments, like this one with Champ on the white sand beaches that we call home.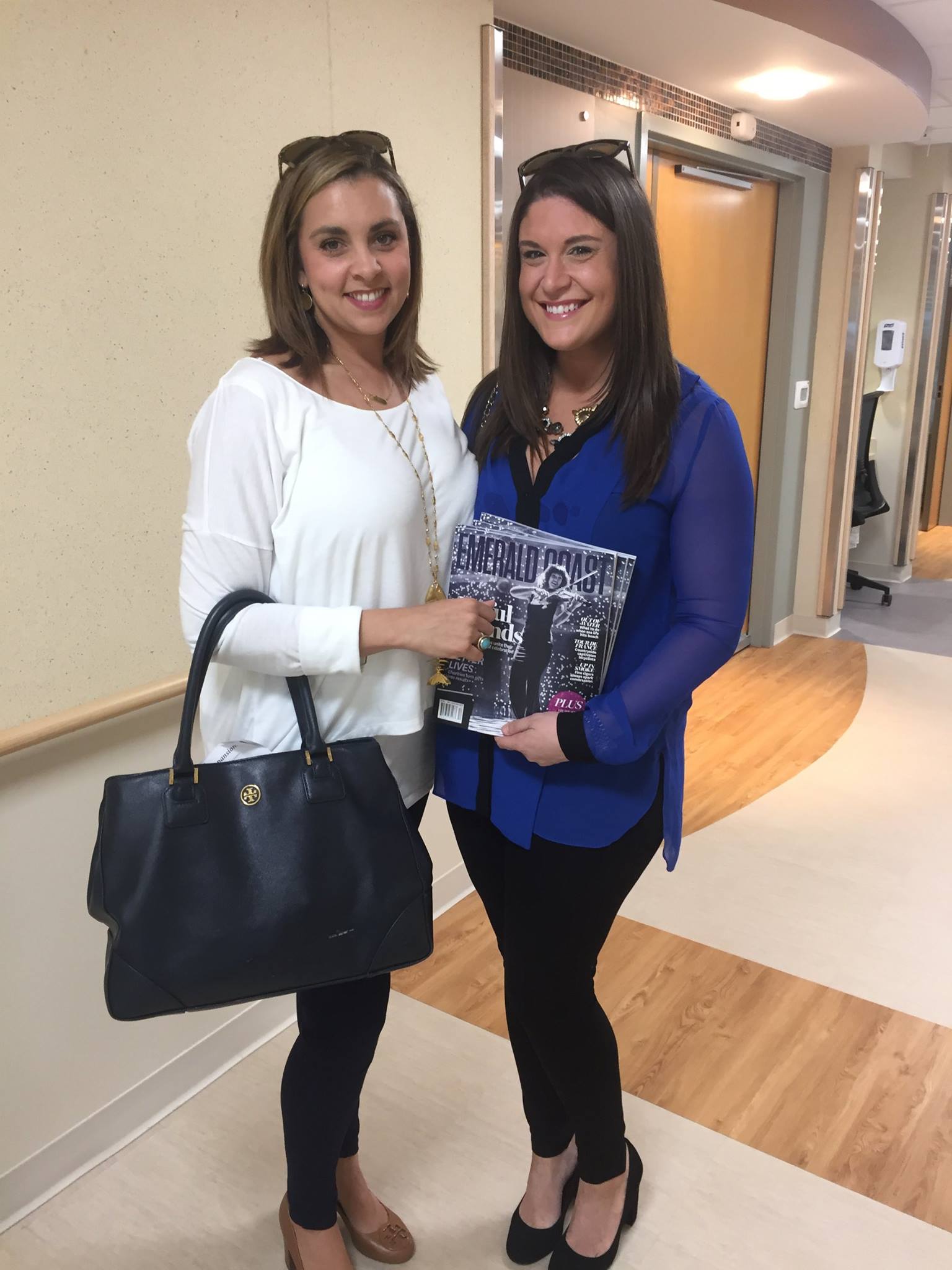 What a beautiful day for celebrations! Jessica attended the Sacred Heart Hospital on the Emerald Coast's Expansion Open House & Dedication this morning with Rhonda Lynn Murray of Emerald Coast Magazine. Congratulations to Sacred Heart on their continued success! Don't forget to grab the latest issue of #ECMagazine to read "Stories from the Heart", highlighting Sacred Heart Health System's life-changing care. #InspiredEC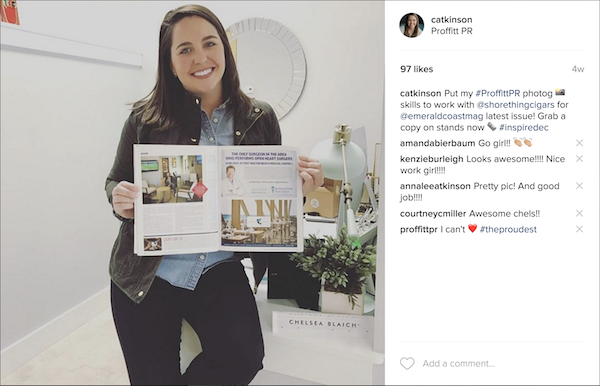 "Put my #ProffittPR photog 📸 skills to work with @shorethingcigars for @emeraldcoastmag latest issue! Grab a copy on stands now 🗞 #inspiredec"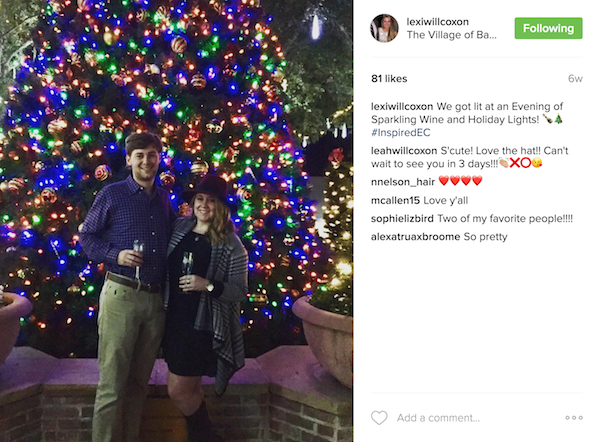 "We got lit at an Evening of Sparkling Wine and Holiday Lights! 🍾🎄#InspiredEC"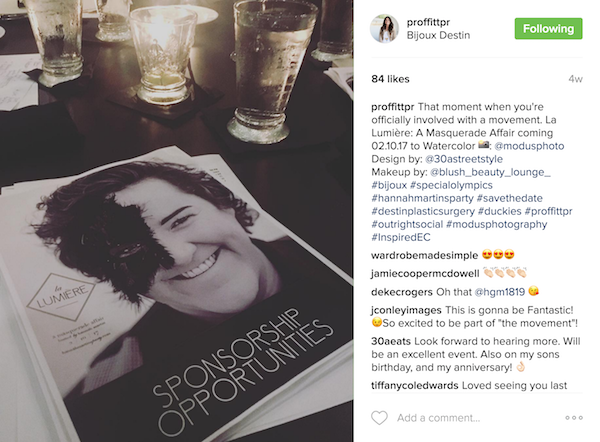 That moment when you're officially involved with a movement. La Lumière: A Masquerade Affair coming 02.10.17 to Watercolor 📸: @modusphoto
Design by: @30astreetstyle Makeup by: @blush_beauty_lounge_#bijoux #specialolympics #hannahmartinsparty #savethedate #destinplasticsurgery #duckies #proffittpr #outrightsocial #modusphotography #InspiredEC

Plant that garden, take that fitness class you've been too afraid to sign up for, set aside time for those who make you smile, disconnect for a few hours, start each morning with coffee and the sunrise. Encourage, unite and inspire.