Meet our army of high-heeled soldiers!
Allow us to introduce ourselves. Led by a talented and confident team with its finger on the pulse, Proffitt PR consistently delivers a strategic and customized approach to clients of any industry. Meet our army of high-heeled soldier!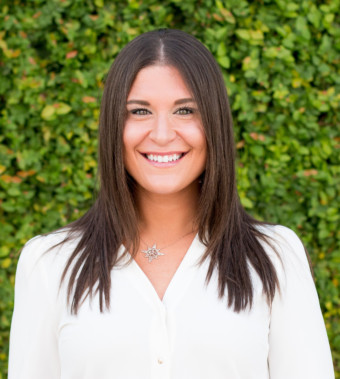 Jessica Proffitt Bracken
President
Jessica founded Proffitt PR over five years ago, nurturing the company atop tables at local coffee shops and bookstores. Since then, her hard work and diligence has helped the company to blossom as the leading public relations, advertising, social media and event planning firm on the Emerald Coast, with a host of accolades and loyal clients to prove it.
A native of Miami and long-time resident of Santa Rosa Beach, Jessica is highly involved in her "small but mighty" community, serving as a leader in several organizations including the Northwest Florida Coast FPRA Chapter, Business Empowered, Destin Women's Club and Young Professionals at the Beach. As boss lady to an amazing army of high-heeled soldiers, Jessica can often be found throwing a party or handling business. But, of course, there's always down time. When she's not hustling alongside her Proffitt PR team, she loves globetrotting and gallivanting along 30A with her fluffy goldendoodle puppy, Champ. Jessica has been honored with numerous awards for her entrepreneurship and advocacy efforts by organizations and publications along the Emerald Coast.
Chelsea Blaich
Marketing Manager
Chelsea joined Proffitt PR in 2014 as the Digital Media and Public Relations Coordinator and has since proven to be an integral part of the team. Now operating as Marketing Manager, Chelsea handles everything from crafting and distributing press releases to serving as a liaison to the media, monitoring market trends, creating and promoting social media initiatives, and assisting in all areas of event planning.
Chelsea, fondly known as Chels, is known for her keen sense of humor and the wittiest one-liners in the industry. Always dressed to impress, Chelsea's creative juice is most often an ice cold Grayton Beer. She is fierce with her messaging, creative pitch angles and is tasked with ensuring that Proffitt PR continues to deliver the creativity, innovation and service offerings that its clients have come to expect. Chelsea cultivated her marketing prowess with a number of local businesses, including Beach Properties of Florida and Signature Healthcare in DeFuniak Springs, before enlisting in the high-heeled army. She has also served as a beach ambassador at the Walton County Tourist Development Council. Chelsea holds a degree in business administration from Huntingdon College in Montgomery, Alabama.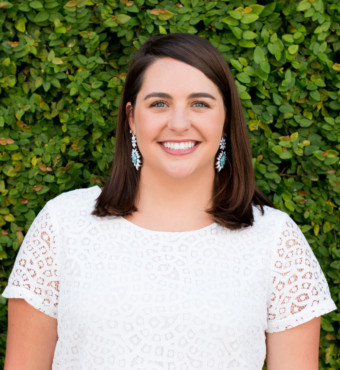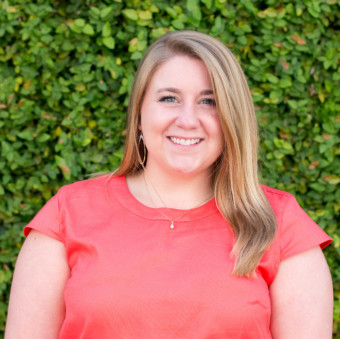 Lexi Willcoxon
Marketing Assistant
Lexi joined the Proffitt PR team as the Marketing Assistant in August 2016. Originally from Joplin, Missouri, Lexi attended the University of Mississippi where she received a Bachelor of Arts in English, with minors in History and Gender Studies. While at Ole Miss, Lexi was a member of the Sally McDonnell Barksdale Honors College, where she wrote and published her thesis: Hospitality, Hunting, and the Home in "Garden & Gun": Deconstruction Southern Identity Based on Gender and Race. During her final year as an undergraduate, Lexi was the Writing Editor of the Ole Miss Annual. After graduating from college in May 2016, Lexi and her kitty Mims moved to Santa Rosa Beach, Florida and started working at Proffitt PR. Lexi is a member of the Florida Public Relations Association and the Young Professionals at the Beach."
Mackenzie Amos
Marketing Coordinator
Mackenzie joined the Proffitt PR team as the Marketing Coordinator in September 2017. Although raised in the golden state of California, Mackenzie was uprooted to the "World's Luckiest Fishing Village" in 2005, where her love of the Emerald Coast began. She then attended Florida State University where she majored in Marketing with a minor in Communications. Although most of her time was spent cheering on the Noles, she spent her last two years of college as an intern at a local ad agency, gearing her up for a long career in Marketing.
Prior to becoming a part of the Proffitt PR team, Mackenzie worked for a multitude of businesses in Los Angeles, Atlanta, and Fort Walton Beach. With her wide array of experience, from large corporations to small local business, she understands the needs of companies of all sizes.
Mackenzie is a lover of all things arts, culture, music and mostly food. Although you will mostly find her cuddled on the couch with her two dogs, her love of local businesses always keeps her looking for the newest restaurant in town or the new bar with the most innovative cocktails to go try!